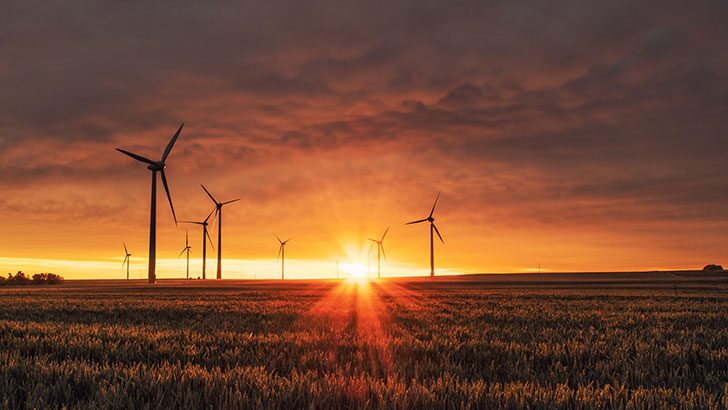 Sustainability should be at the top of the business agenda for enterprises in 2021. Why? To achieve the looming 2025 deadlines looming for those ambitious corporate public pledges. However, are organisations acting fast enough?
Aspirations of operating more sustainably at some point in the future are now becoming a much closer reality. Every five weeks that passes represents 1% of our decade. It means organisations have targets that they need to meet over an increasingly short time frame. This is especially true for 'net zero' emissions pledges – perhaps the most pressing climate concern the planet is facing. For example, by 2030, Unilever has committed to halving the greenhouse gas emissions of their products across their lifecycle. Heineken has set an 80% target reduction. BP faces an even bigger challenge as an energy company, leaning away from fossil fuels and committing to net zero carbon from their operations by 2050.
Therefore, enterprises must take decisive action now with only a few years remaining until some of those deadlines!
Many organisations still don't know how they're going to achieve these targets. However, given the urgency of the issues, they've launched their efforts regardless, anticipating the discovery of further solutions along the way.
Sustainability delivers more than just the environmental benefits
Alongside the need to protect our planet, hitting these targets is actually key for the survival of some of these businesses. Strong sustainability performance pays dividends in opportunities for growth, increased returns on capital, and managing business threats. McKinsey found that the value at stake from sustainability risks can be as high as 70% of EBITDA.
Given that 50% of the Standard & Poor's 500 will likely be replaced within the decade, companies must look beyond business as usual towards the strategies that will shore up their own survival – especially in our post-COVID environment where many will face stiff competition. With record private equity, a robust M&A market and the growth of many startups with billion-dollar valuations, not to mention the impact of the pandemic and an economic decline, there will be plenty of turbulence in the road ahead.
We recently hosted a webinar around sustainability, which featured speakers from Unilever, Heineken and BP, where these issues and more were discussed. Interestingly, all three organisations agreed that consumer relevance will be key to organisational longevity. Additionally, the ability to attract talent will also be central to business success. Consumers are very much driving the sustainability agenda. Therefore, setting and meeting sustainability targets will be a key driver for business continuity.
Enterprises are driving towards stakeholder capitalism
This focus on doing right by consumer and employee values corresponds to a wider movement towards stakeholder capitalism. This advocates shifting away from a sole focus on maximising shareholder value towards a company strategy that creates value for all its stakeholders – from customers and employees, to suppliers, communities, and the environment.
Along with making themselves accountable to a broader set of stakeholders, organisations should also be drawing from these stakeholders to meet sustainability targets. Likewise, leveraging from a wider ecosystem will also help to meet these goals. Partnering for value to increase the bottom line will be a key procurement trend in 2021.
80% of company emissions and up to 90% of their impact on biodiversity and natural resources originates in the supply chain. It is not surprising that companies are looking past internal operations when pursuing ambitious sustainability targets. Given that 50-70% of company innovations originate externally, it makes sense to look beyond the organisation's boundaries. Organisations must look to the broader ecosystems of suppliers to source new solutions.
Working with a broader ecosystem of suppliers to foster innovation
One great example of this kind of partnership is an initiative that BP is spearheading. As the company works towards net-zero for its tech and IT estate, BP is moving away from high-power data infrastructure to forging deep partnerships with cloud providers. The cloud providers also have net-zero commitments, which they can support using renewable energy sourced from BP. This partnership presents a win-win situation where both companies can hit their targets in tandem.
What we are also seeing is that this is changing the role of procurement. It is no longer viewed as a function that 'protects' the company from its suppliers by continuously driving down costs. Today procurement is now looking to collaborate and create partnerships to find the innovation that will help the organisation continue to grow.
As procurement moves away from a single-minded focus on cost-cutting, it will facilitate relationships that deliver on key business strategies like sustainability and growth.
How procurement can drive initiatives to meet sustainability goals
To this point, procurement has a great role to play in helping an organisation meet its sustainability targets. Given that the function has historically been curious and hyper-diligent when it comes to costs. Moving forward, enterprises need to apply that same rigour when it comes to sustainability. They must ask searching questions about energy and water usage and emissions impact. Also, how we are affecting our communities both locally and on a global scale? If we bring that level of curiosity and collaborative problem-solving into supply chains, we'll greatly impact business longevity. It will help meet those lofty sustainability goals that are closer than we all feel comfortable with right now.
If you are interested in understanding more about how sustainability can drive business success, you can access our Sustainability Through Supplier Collaboration webinar, here.
---
Vizibl is a leading SaaS supplier collaboration tech platform that enables enterprise buyer organisations, at scale, to manage better supplier partnerships, accelerate innovation and drive growth.
Vizibl has been named as one of the 5 technology companies changing the way organisations do business in the "IDC Innovators Report 2020", has been nominated by Procurement Leaders in their 'Technology of the Year 2020' category and is ranked by Spend Matters in their "Top 50 Tech Companies To Watch" list. With a co-founding team led by Mark Perera (founding CEO of Procurement Leaders) and Alex Short, Vizibl is transforming how companies tap into the power of their suppliers.