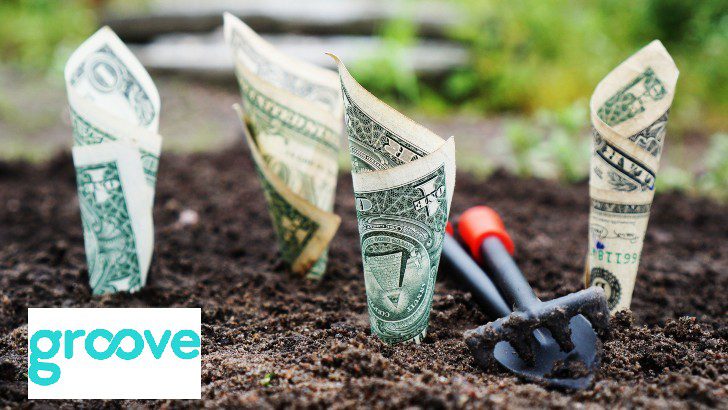 Groove has raised $45 million in a Series B funding round led by Viking Global Investors. Viking Global Investors led this latest round. Existing investors, including Level Equity that led the Series A funding round also participated. They included Capital One Ventures, Quest Venture Partners, and Uncork Capital. Other than Viking Global Investors, it appears Groove did not add any additional investors on this round.
Groove is a leading sales engagement platform on the Salesforce platform. This funding will help it maintain the 114% growth in enterprise ARR over the last twelve months. The customer wins included Activision, iHeartMedia, LexisNexis, New Relic, TIBCO, Veeva, and Wintrust.
Chris Rothstein, co-founder and CEO of Groove, commented, "Our enterprise customers want to enable the modern seller while ensuring the highest levels of enterprise security and compliance. We're capturing a significant amount of enterprise market share from our competition because our platform was built for the needs of large, complex organizations that rely on Salesforce as their system of record.
"We bring automation to the seller instead of requiring that they work out of a separate system. This flexibility ensures extremely high user adoption rates, even with technology averse sellers in non-tech industries."
The right product at the right time
With the shift to digital and remote working due to the pandemic, sales processes have changed. Organisations must ensure sales teams have the right information at the right time to engage and build relationships with prospects.
Deploying Salesforce CRM is not enough as adoption is rarely uniform as account execs find their methodologies to engage. The Forrester Consulting "State of CRM" study found that 57% of respondents struggled to maintain good customer experiences because their CRM systems were not well-integrated or accessible.
Groove helps with that adoption by automating the engagements and increasing adoption to a level of up to 90%.  In a recent blog post, Anthony McPartlin, Principal Analyst for Forrester Research argues that Sales Engagement platforms can make a difference.
He wrote: "This notion of the sales engagement platform as a cockpit for sellers is likely to continue to drive further integrations between other sales tech categories and these platforms as the advantages of bringing everything to the seller where they sell (the original vision for CRM technology) become more widely recognized."
Customers seem to agree. Matthew Mullin, Senior Director of Global Marketing Operations and Technology at Tenable, said, "Our sales operations have been transformed because of Groove. Our sellers are armed with productivity tools and workflow automation that makes them more effective at their jobs, and we can now rely on accurate, real-time data in Salesforce to make informed decisions."
And Jared Morris, Customer Success Manager, BuySellAds, noted, "With Groove's help, we've seen a 20% decrease in support volume, a 46 minute faster response time, and our happiness score is up to 89%."
These statistics are compelling. They demonstrate the advantage that Groove can give to organisations to improve employee engagement and customer satisfaction. Both are key metrics for a modern enterprise.
What is Groove?
Groove describes itself as "the leading sales engagement platform for enterprises using Salesforce". This is a narrow definition in a fairly massive market. It justifies the statement with its leading position on the G2 Grid for Sales Engagement software for the last three years. It was also placed top in two recent Best of Awards by TrustRadius, slipping to second in the best feature set award to VanillaSoft.
Groove continues to expand its platform. In recent months it extended its revenue intelligence capabilities with auto-contact capture, real-time opportunity and pipeline management and enhanced ROI reporting. While there is little mention of what it will invest the funding in, one assumes expansion and R&D.
Groove currently has just over 100 employees, according to LinkedIn, all based in the US. Will it expand internationally with this funding? Other companies such as Upland Altify already have an international presence, and Groove may need to consider similar expansion.
Enterprise Times: What does this mean
Groove continues to impress with a strong feature set, new and happy customers, and the funding to accelerate growth. ReportLinker.Com estimated that the Global Sales Enablement Platform Industry would reach $4.7 billion by 2027, from US$1.3 billion in 2020, mid pandemic. Perhaps surprisingly, Groove was not named as one of the 34 vendors in that report.
In some ways, its position in the global market is less important than the one in the Salesforce economy. IDC estimates that the whole Salesforce economy could be worth US$1.6 trillion in revenues by 2026. Its ecosystem will make $6.19 for every $1 Salesforce makes by 2026.
This is the key market for Groove. To achieve that, it will need to improve some things. Notably, a search for "sales engagement" on the AppExchange does not bring up Groove (as of publication). It will be interesting to see how Groove addresses some of the challenges it faces in the coming months.