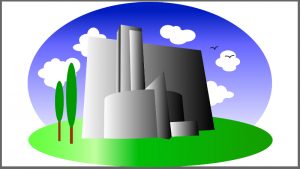 Rootstock has completed its migration to the Salesforce Lightning Experience. It now delivers a modern user interface backed by components that can further enhance the user experience. Completion of this project carries numerous advantages.
Ramesh Sunder, VP Products & Technology, Rootstock Software commented,  "A broad perspective is necessary to reimagine the user experience across many processes to drive an impact for many users, roles and stakeholders. This might seem complex, expensive and time-consuming at the outset. Since Rootstock has been built on the Salesforce platform for over eight years, we worked with their Salesforce Lightning to create the Rootstock Lightning Toolkit to produce similar results with users' ERP."
Rootstock Lightning Toolkit
The Rootstock Lightning Toolkit enables customers to further enhance the ERP UI and deliver more role-based or personalised interfaces for their users which can help increase adoption.
The toolkit contains three new lightning components and two new custom metadata types. Within the Rootstock ERP, there are also Lightning Apps, components and pages that accelerate both implementation and adoption. Customers can also build their own components and apps using the standard Salesforce tools.
Rootstock Data Table
This custom Lightning component is used to display the related records on a configurable page. It enhances the standard Salesforce list view. The configuration settings allow access to create new, edit or delete records. Users can also adjust the column and page width to ensure they can see data clearly.
Rootstock lightning Container
This new Lightning component enables users to add other customer Lightning Components to a Lightning page even if those components and not listed for flexipage context. This significantly increases the flexibility of Rootstock ERP, enabling users to access systems from within their dashboard for example.
Rootstock Record Header
Enables users to customize a record page. The custom component can display key information about the record, actions, hierarchy path and chevron status line.
Lightning Meta Data UI Filters
UI Rule and UI Action are two Custom Metadata types that add controls around how Lightning record pages work.
Enterprise Times: What does this mean
Rootstock has taken a step back as it redeveloped the UI of its ERP and thought broader than many other vendors. In delivering the Lightning Experience they have also considered how they can build the tools they used to share with the customer base.
Sunder added, "We needed to create impact at low cost with reusable components. For instance, UL transformation can happen much faster when some design patterns that represent common scenarios throughout the application are identified. Repetition increases reuse, provides consistent user experience and lowers overall maintenance costs for the application.
"Most transactions require client-side capabilities that will help the user with smart defaults, smart filters in lookups, validations and many capabilities that are expected in any web-based transaction. Quick entry for transactions with header/line construction was necessary.
"With this approach, we have been able to deliver a Low-Code Cloud ERP solution that the customer can now tailor to their unique experience by taking advantage of Lightning framework in the platform and leveraging our investments in Rootstock Toolkit."
Rootstock has been quite quiet on the news front recently. Perhaps now this work is completed it will focus on adding more features and functionality and announce them. It is one of the few remaining Cloud ERP vendors that hasn't recently been acquired or funded. It will be interesting to see if that state continues.