IFS has announced recent enhancements to the partnership it formed with Boomi in February 2020. Under that partnership, Boomi became the IPaaS partner of choice for IFS for its next-generation product IFS Cloud, which, at the time, was still in development. IFS has now extended the integration with the Boomi AtomSphere Platform to support not just IFS Cloud but also other customers.
In June, a new IFS FSM REST connector was available. This brought connectivity between Boomi and the IFS Field Service Management application, whether deployed on-premises or in the cloud. The connector enables creating, reading, updating, or deleting data between any application connected to the AtomSphere platform and IFS FSM.
The latest release saw the biggest update and the reason behind the announcement. The REST connector now supports IFS Applications version 10 (update 8 and later) and all versions of IFS Cloud. It also added support for both basic and OAuth 2.0 authentication.
The connector also extended support to data hierarchies for certain entities. This extends the flexibility and functionality of the integration capabilities between IFS and other third-party applications.
The connector has a drag and drop user interface that enables users to quickly create connections between different applications. The Boomi AtomSphere Platform and the connector is also scalable to support larger data sets should customers require that.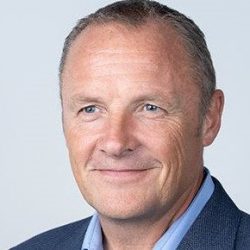 IFS Chief Product Officer Christian Pedersen commented, "Our collaboration with Boomi empowers our customers with tools that make it easy to innovate, integrate, and extend their IFS platform. Over the past year and a half, we have seen a sharp increase in the number of customers looking to adopt new technologies to stay ahead of the competition.
"The IFS-Boomi offering provides the ideal platform to orchestrate the full range of enterprise applications used by today's businesses, while de-risking and simplifying digital transformation initiatives aimed at supporting new business models and delivering outstanding moments of service."
Enterprise Times: What does this mean
Boomi continuously works with partners to improve the integration. It means that as the IFS integration improves, so will the other applications that Boomi enables the connection to. As Ed Macosky, Head of Product at Boomi, explained, "The Boomi promise to instantly connect everyone to everything aligns perfectly with the ethos of our partnership with IFS.
"The enhanced connector makes it possible for customers to innovate quickly and easily, in the manner that makes sense for their business models. We are very excited to embark on the next phase of our collaboration and look forward to helping IFS customers achieve their goals and create value faster."
The critical point of this update is that many IFS customers can benefit from the AtomSphere platform. The restriction to IFS Applications 10, update 8, means that only customers who have updated their version since April 2020 can take advantage. It should still be a larger number. The connector is also future-proofed, fully supporting IFS Cloud. Customers have the option of updating their on-premises implementation or moving to IFS Cloud.
IFS notes that Boomi can help integrate eCommerce, marketing, and payroll solutions such as Magento, Marketo and ADP in a supporting video. What was missing from this announcement was some practical use cases of these integrations. Also, how customers have and will take advantage of the additional complexity.