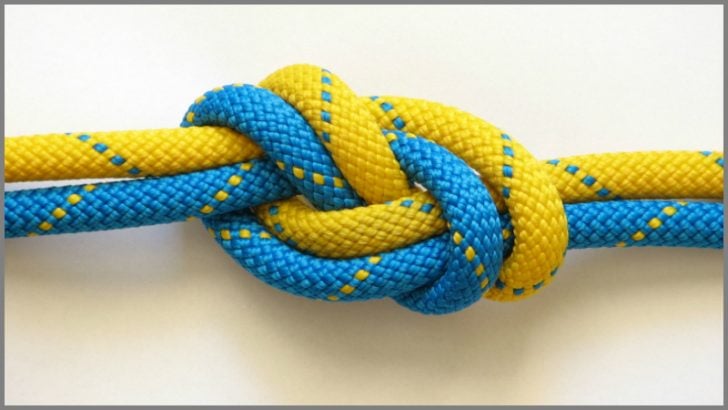 IFS has announced a partnership with Boomi. Enterprise Times spoke to Sakari Jorma, Senior Vice President of Technology Alliances at IFS. At first glance through the press release, there did not seem to be much of substance about this announcement. Boomi has had an integration to IFS applications for several years. EP Minerals used Boomi for example to integrate its IFS application to Salesforce CRM several years ago. Enterprise Times asked Jorma what the new partnership is delivering.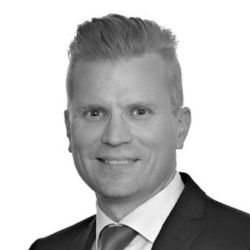 Jorma replied: "One of the biggest things around this is that it's not well known what we and Boomi have been doing in the integration space. We both have lots of customers but there hasn't been a connection between them. Many of our customers don't even know that this technology exists and what we have done previously. This engagement is about formalising this and our engagement model as well. We're going to develop jointly and deliver something that we haven't done before."
While Jorma indicated that the initial emphasis of this partnership was on messaging the potential new product intrigued. Jorma revealed that the new "product" would be available later in the year. It is already in development and the intention is to "create a firm connectivity between the Boomi platform and IFS."
Switchboard thinking
The current technology enables companies to integrate at the data layer using what Jorma describes as Switchboard thinking. This enables organisations to quickly map data fields within IFS to third party applications using the Boomi drag and drop interface.
Jorma commented: "By adopting 'switchboard thinking', where all business-critical applications are connected by one central point, organizations can speed up supply chains, improve service responses and compete globally like never before. Businesses across all industries—from aerospace and defense to power generation—will be able to connect their best-of-breed systems to their IFS core through Boomi's unified, cloud-native platform. The partnership reaffirms IFS's commitment to offering customers choice and freedom to leverage their existing digital property to achieve faster time to value."
A new integration product?
Boomi is due to release a new generation of connectors on March 20, its Packaged Managed deployment. Jorma admitted that this will still leverage the old technology. It is likely that the product will wait for the next release of IFS, probably in Q3/Q4, to become available.
ET asked Jorma if the next generation would support more than a data connection, specifically workflows. He answered: "In the external world you have tons of different data sources and you need to have some sort of workflow capability. How you put data into IFS or how you get data from IFS applications. We will continue to develop the workflow of IFS internally, because in ERP, you need to have a workflow.
"When it comes to connecting to external data sources, that's where the Boomi workflow comes into picture. I would also like to mention, the Master Data Management piece that the Boomi has, that's part of this conversation as well. We want to make sure that for instance in IFS asset management, we would have the Golden Record of the data in IFS, and Boomi will help us tremendously when it comes to both inbound and outbound data sources."
Why Boomi?
IFS joined the OpenAPI initiative in 2019, an organisation that Boomi is not yet a member of. Why therefore did IFS select Boomi? Jorma answered: "We honestly did a quite extensive study around all the partners who are out there. We also did a proof of concept. We had a few really key things that we were looking into. One of them was with ease of use, another was rapid deployment  and then the native cloud, really, really native cloud thinking. It was a quite tight competition between a few of these partners.
"What turned our head was Boomi's position in the market and they honestly had a really good understanding of what our customers need. The last point is that they really showed the challenger attitude. One of our slogans is "For the challengers". We felt that they understood it and they are challengers in the market as well. So, it was a perfect match to be quite honest."
Another point that Jorma was keen to make was around the Boomi pricing. He felt that its pricing model is attractive to large enterprise but can scale up and down for the different market segments that IFS operates in.
IFS Chief Product Officer, Christian Pedersen, commented: "As one component in our customers' ecosystem of solutions, technologies, and data, we fully understand the need to offer complete openness and freedom of choice. By partnering with Boomi, we are taking the next logical step to empower businesses with out-of-the-box connectivity to the digital switchboard from our already open and natively API-enabled platform."
Enterprise Times: What does this mean
Partnerships are often announced by companies with no actual intent to work together. The initial press release would seem to support that view. However, there is a deeper story here. If the new product enables the connection of IFS and Boomi Workflow engines this could help IFS further penetrate the large enterprise market.
Unlike Infor it does not have its own integration platform (Infor OS). It has, therefore, found a market leader that has connectors to many of the applications that its target market uses. This should play well for IFS, especially for its EAM and FSM solutions. It will also enable it to integrate tightly to SAP and Oracle ERP solutions in a two tier ERP architecture.
For Boomi this also has benefits. IFS is growing and it may take the iPaaS vendor into more enterprise companies. Derek Thompson, VP of EMEA at Boomi, commented, "The strength of this partnership is in the different expertise IFS and Boomi bring. The loyal customer base of IFS deserves the most intelligent, scalable and flexible platform and Boomi is honoured to be chosen as the foundation for the ERP solution of the future."
What was also refreshing was Jorma's acknowledgment that the announcement is, to an extent, just educational marketing. However, the validation of that is that he believes many customers are unaware of how Boomi already works with IFS. IFS has clearly identified the need and has acted to address it. For customers looking to integrate  solutions it makes the choice of Boomi easier in what has become a crowded marketplace.