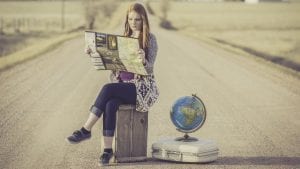 Two years ago, Enterprise Times spoke to Brian Millrine and Andrew Bate of Brookson about their experience using Alteryx. Enterprise Times caught up with Bate recently to discuss what has changed and how they have moved on. Bate is the head of analytics at the Brookson Group and first explained a little about Brookson.
"Brookson is a financial services firm based in Warrington. We specialise in giving an array of advice and financial and payment solutions for different customers throughout the UK. We have clients from the private sector to the public sector, to people going for an umbrella solution or a limited company solution. What we strive to do is utilise technology to give them the best experience possible.
"In a world where you could be working for yourself, we want to make sure that you can concentrate on the important things in life. Not worrying about whether you are getting paid correctly that week or whether your finances are in check or you have to wait until the end of the year before you understand your financial situation. "
How is Brookson using Alteryx now?
Two years ago, Brookson was using Tableau for visualization, Alteryx, Squirro and IBM OCR. How has that architecture evolved in the last two years?
"It's evolved. We still use three of the platforms, Tableau, Squirro and Alteryx. The IBM OCR has started to be integrated into the Alteryx OCR. The utilisation of the Alteryx Intelligence suite has allowed us to integrate seamlessly rather than having another system to have to integrate with. Then we have elements of Power BI coming in as well due to different platforms that we've integrated with."
What have you done with Alteryx since we last spoke in 2019?
"We've grown 40% in terms of the usage of our app though we're still a relatively small team. Alteryx has allowed us to scale but hasn't required too much resource to accommodate that. In terms of actual builds, the OCR in the Alteryx Intelligence Suite that came in early 2020 was one of the big key ones. We've been able to focus on areas of OCR that we weren't able to utilise as effectively and efficiently as we were before.
"We're trying to build the culture. We're trying to keep evolving and working with this APA process to keep our efficiencies up even though the system's been with us since 2016. The more systems we integrate with, the more processes we can automate and the more ecosystems we can integrate with, creating more work. I don't think it's ever going to slow down."
How are you leveraging Alteryx OCR?
"The main area of OCR that we're working on is the PDF documentation that we receive. We receive plenty of other stuff via email with a photo, such as receipts and everything we could look at. The main ones that we do get are remittances, from an agency to confirm what temporary workforce needs to be paid, at what rate, and what hours they worked with.
"Instead of having someone to take that PDF and then enter that into the system, we now can use the Alteryx OCR and Intelligence Suite to extract that information effectively. Compare it against the system and then load it in. If there is validation to be done, then we can pass that to the existing team to just scan over, make any corrections, if needed and then load it in from there."
Have been any other major updates or advances from Alteyx that you've taken advantage of?
"Yes. The main thing that helps us with Alteryx is its seamless ability to integrate systems through API's and connectors. We have utilised Twilio and integrate through their API to provide a WhatsApp chat service.
"It allows customers to understand where their payments are, understand their invoice status, just get general feedback. If they want to call back with one of our advisors, they can just go on to the WhatsApp chat service and request a callback rather than worrying about sending an email or anything."
Impact of COVID
Has the pandemic prompted you guys to accelerate anything you're doing or changing what you've been doing?
"It has accelerated the ability to work remotely. However, in terms of our digital transformation, we were already at the forefront of that. We were trying to integrate with plenty of systems; we weren't trying to silo too much. One of the key areas that we want to focus on is the post room and the delivery of mail, which you can't do remotely from home."
The future
What's next for Brookson from a technology perspective?
"We are trying to update a lot of legacy systems. It's all right that we have old tricks that give us process automation and integration, as technologies are getting updated and more advanced extremely quickly.
"We need to make sure that our core systems are able to cope with that. So instead of some of the new shiny stuff that we're able to do, we need to make sure that our foundations are able to work seamlessly within the actual business. No point in putting up a nice chandelier in a house that's falling down. You need to make sure the house is going to be able to stand up."
Will you reduce the reliance on Alteryx as these new systems come in?
"Alteryx isn't one solution for everything. We need to make sure that we're evolving both on legacy and Alteryx at the same time. When we get a new system coming in to replace legacy, there will be elements of it that can take away some of the processes that we've had in the past. But there will still be other areas where we will need integration or some process analytics.
"Recently, we've been trying to look at how Alteryx and Power Automate can work seamlessly through the API. I've yet to find one system that fits all. I do believe that as we replace the legacy, there'll be old Alteryx processes that will become obsolete, and then there'll be new stuff that will come in to replace."
On challenges
What are your current challenges?
"Data literacy within the organisation. That is not necessarily due to a lack of skill set. It's more due to remote working. It's a lot easier to help teams get up to date and understand new data structures and new integrations when you can sit side by side and go through the system and ask any questions. Trying to do this remotely over Teams can be a little bit tedious.
"Also, the velocity. We have so much that is growing that sometimes it is difficult for people that are not used to certain technologies and are significantly more customer-focused to try and get back up to speed. We'll definitely get there. One of the challenges of the pandemic that we've had is trying to keep that culture growing."
How do you maintain the balance between citizen developers and expert developers?
"Citizen developers are still within the analytics team. Those people are an absolute blend between business knowledge and the ability to develop. Then we have developers who are more traditional coding based rather than on a lo-code/no-code software platform. That hasn't changed. What's changed is that everyone's advancing; everyone's getting better and better and better. We just need that next wave of citizens to come through.
"That's where our challenge is. At this time, we don't have the right platform to train them effectively, again, doing everything remotely. We would normally book out a meeting room and set up laptops with Alteryx, Tableau, and Power BI. We could sit there and go through tasks and challenges and teach them that way. Trying to do that completely remotely is difficult, and it's just not at the pace that we're expecting. The citizens are still there. We just need that next wave of data citizens from the business."
New talent
How are you finding that new talent?
"We're always looking for people within the business who have a spark for analytics or data or that sort of technology, and give them an opportunity. We've got a new member of the team joining us in August that is coming through as an analyst. They have over 15 years of experience in the business and have never really touched the technology. Soon, we'll be able to start working more from the office and give that training.
"We also created an internship with Liverpool John Moores University. That allowed us to bring on interns that were trying to work for a sandwich year, between the second and third year. It really opened up a lot of areas for expertise that we could use and bring in.
"Obviously, they won't have the business knowledge, but they certainly have the ambition and the hunger to learn with lo-code platforms. We targeted the mathematics department. We've had two that have come through that. We did have to pause it due to the pandemic, But they were very, very successful."
The Excel killer?
When we last spoke, Brian was hoping to remove Excel from Brookson completely. Is Excel eliminated from Brookson yet?
"No! – Not as much as he probably hoped. There are still people that firmly still like to see a lot of data and pivot that themselves. Excel is their preferred choice and I don't think we're going to be too harsh to remove it.
"I don't think we'll ever get past that. But it's still a common phrase that we use, the Excel killer because there are not many aspects left that you require Excel for. If the Excel culture starts growing again, then we'll definitely have to try and figure out where we're going wrong and fix that."