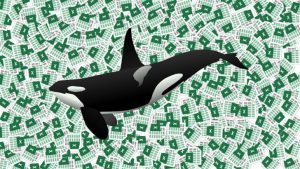 At Alteryx Inspire, Enterprise Times spoke to Brian Millrine, Group Strategy Director at Brookson and Andrew Bate, Advanced analytics manager at Brookson. Brookson offers a digital platform for the professional contracting market. The company uses Alteryx to underpin its platform and assist it through its digital transformation.
Millrine explains how Alteryx helps by binding their systems together and bringing insights to the business. He talks through the processes that Brookson went through to bring its data together and use Excel to provide insights. This was not scalable and is where Alteryx made a huge difference. It changed a process that used to take half an hour for each of thousands of tasks, with Alteryx it has cut this time to seconds.
He talks about Alteryx as not only the engine that drives efficiency within the business but also delivering benefits to their customers. Millrine summarised this: "Our ideal service is almost for us to be invisible where we have Alteryx doing the work…. The future app is no app if we get all this right."
ET asked Bate to explain what Brookson is delivering next with analytics within the business. Bate said "Its one of the key things I really love about Alteryx. You can automate the mundane to do the creative."
He explains how this will enable them to do more advanced analytics. This will make Brookson more pro-active with their customers with their customers.
What Brookson is doing is impressive. So much so perhaps, that Millrine noted "I can see this being the Excel killer". They are trying to eradicate Excel within the business and it is almost within reach.
---
To hear what else Millrine and Bate had to say, listen to the podcast
Where can I get it?
obtain it, for Android devices from play.google.com/music/podcasts
use the Enterprise Times page on Stitcher
use the Enterprise Times page on Podchaser
listen to the Enterprise Times channel on Soundcloud
listen to the podcast (below) or download the podcast to your local device and then listen there