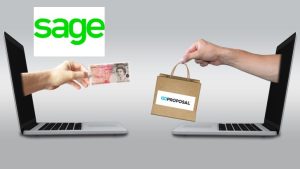 Sage has made its second fintech acquisition in the last year, buying GoProposal. The first was Task Sheriff in March. GoProposal is an ISV that provides proposal management software to accounting firms. Paul Barnes of My Accountancy Place (MAP) and James Ashford, founder of GoProposal created the company in 2016. The company combines the pricing methodology of MAP and the GoProposal pricing and proposal application.
Perhaps ironically, GoProposal lists Sage's main rivals Xero and QuickBooks, as having integrations but not yet Sage. It also integrates practice management solutions Karbon and Senta (an IRIS Software company). There are also integrations to payments vendor GoCardless and Zapier.
Enterprise Times asked Sage about the integrations to Sage software. It replied: "Sage will integrate GoProposal seamlessly into Sage accounting software where accountants and bookkeepers are able to buy Sage services and access everything from AutoEntry to Accounting to Compliance/Tax solutions.
"We will be working with the GoProposal team over the coming months to ensure that the Sage suite is integrated where appropriate, enabling accountants to operate seamlessly as with the other integrations offered."
GoProposal is already used in the US, UK and Australia. Sage also confirmed that it would continue to be available as a stand-alone application. Its presence on the Xero Appstore and QuickBooks Appstore will therefore remain. Will it continue to expand integrations?  That is likely, especially as Sage can provide the technical expertise to integrate more payments vendors.
Certainly, the GoProposal team are enthused. Heather Elkington, Director of Operations, GoProposal by Sage, commented "The best is yet to come with our product. I've seen the plan that Sage has got in place to supercharge our roadmap and it's amazing!"
Sage strengthens accounting firms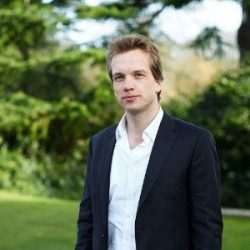 Derk Bleeker, Chief Strategy and Development Officer at Sage, commented, "We are focused on helping small and mid-sized businesses (SMBs) emerge more productive and profitable than ever from the challenging macro environment of the past 18 months.
"Accountancy practices play a vital role in helping SMBs to thrive – and by supporting them to digitise their practices, Sage can play a vital role in enabling them to focus on providing their SMB customers with great service and advice and to help them capitalise on the emerging opportunities as the world emerges from the global pandemic.
"This acquisition demonstrates Sage's commitment to supporting accountancy practices through this digitalisation journey, so they can operate efficiently and profitably."
The acquisition will enable Sage to offer proposal software for accounting services, one of the few UK Cloud technology vendors to do so. The deadlines for small business clients for the forthcoming Making Tax Digital for VAT and Income Tax and Self-Assessment are fast approaching. As such, accountants need to consider pricing changes as their work is changing.
James Ashford, Founder of, GoProposal said, "Our mission from the start has been to help accounting businesses develop robust, profitable, and impactful practices. Because if they can do it for themselves, they can do it for their clients, and this starts with controlling the price and scope of the work. Sage shares our vision of supporting accountants with end-to-end practice management capability. I believe together we can become the driving force behind the backbone of the UK economy…. the accounting industry."
In a short video announcing the acquisition, Ashford added, "To reach our full potential we knew we needed to find a partner with a shared vision of the future, aligned values, and the resources to help us go further, faster. One that truly stands shoulder to shoulder with the Accountant industry and who best understands where it has been and where it is going." 
Enterprise Times: What does this mean
As companies look to automate processes, proposals, a small part of an operation, can benefit from the automation to provide it. In acquiring GoProposal, Sage has stolen a march on rivals Xero and QuickBooks. It will undoubtedly aim to create a better integration to its solutions than its rivals.
It will also have greater control over the roadmap going forward. This is analogous to the acquisition of Zimit CPQ by Workday earlier this year. However, Workday is likely to ingest Zimit onto the Workday platform, and it may not work with other vendors in the future.
Sage can certainly help GoProposal expand in its home country, as well as other geographies. It is surprising, considering the history of MAP and GoProposal with Xero, that the New Zealand company didn't acquire GoProposal. Perhaps the deal offer by Sage was too good to turn down. Neither party revealed the terms of the acquisition.