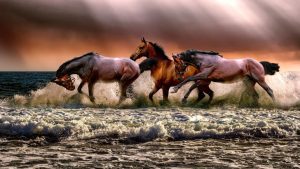 Talkwalker has made three announcements this week. Talkwalker launched two new products for its consumer intelligence acceleration platform, Market Intelligence and Customer Intelligence. The company has also announced a new brand for its professional services team, Talkwalker Activate. Finally, Talkwalker revealed it has also become one of the first Twitter Official Data Partners.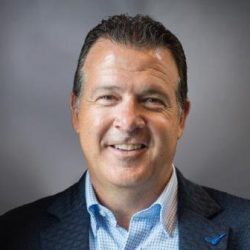 Tod Nielsen, Talkwalker CEO commented, "The future of consumer intelligence is upon us. Our new products and platform expand our deep listening capabilities into new areas, arming brands with insights that they can benefit from immediately. Only Talkwalker can help them get closer to their customers than ever before, and enable them to shape products, campaigns, and services to meet the market's ever-growing demands."
Enterprise Times was also able to ask Nielson some additional questions around the announcement.
Consumer Intelligence Acceleration Platform
There are now three components on the platform, Market Intelligence, Customer Intelligence and Social Intelligence.
Customer Intelligence provides a unified view of customer sentiment. The solution leverages proprietary machine learning and Natural Language Processing (NLP) to uncover customer sentiment around brands, products and services. It helps to identify friction, emotions and risks to assist with improving processes across the organisation.
The Customer Intelligence solution listens and analyses touchpoints across the entire customer journey and helps inform innovation processes. The solution presents the information in customised dashboards relevant for each department, whether that is marketing, product management, after-sales service or others.
Market Intelligence takes a wider look at entire industries but filters them down to those relevant to each business. The solution takes information from datasets that span a rolling five year period. It will help identify how consumers engage not just with your products but with competitive products as well. It allows marketers to adjust messaging and either counter or catch up with competitor marketing.
There are also benefits to innovation within organisations, both by identifying emerging trends, but also noting reactions to innovation failures.
Enterprise asked Nielsen about the pricing and availability of these two products. He replied, "The new products are available now, and can be demoed by Talkwalker teams as of yesterday upon client request. The pricing model varies due to the complexity of the packages, depending on the type of data to integrate into Customer Intelligence, for example."
Social Listening starts from £6,240 ($9,000) per year. Pricing for analytics and research is on request. Further information is available on the pricing page here.
Talkwalker Activate
Talkwalker Activate is the new branding for the Talkwalker professional services offering. It offers a broad range of services including training, onboarding and insights and aims to accelerate time to value and increase the overall ROI from the Talkwalker platform.
Enterprise Times asked Nielsen what has changed
"Our team of customer success managers have always been critical in the support and development of our customers. Now, we're going further… Talkwalker Activate is going to enable brands to get even more from the platform, by coming together with strategic partners, to maximise results.
"It'll offer brands faster rollout & support, as well as offering a full range of consultancy services, whether that's helping you develop insights for particular strategies or tactics, or even enabling complete customer intelligence strategies across your entire enterprise. They will activate your brands acceleration to customer-centricity.
"We've always said that Talkwalker is the F1 car of consumer intelligence. It's powerful, but for the most bang, you need a great driver at the wheel. Activate helps you ensure you have that driver, whether that's a fully trained member of your team or one of ours."
An important component of Activate is the Digital Excellence Center knowledge hub, this enables customers and partners to learn more about the platform. The skills and best practices are delivered as part of the self-service Mountain Climber Program.
Talkwalker becomes a Twitter Official Partner
There are only thirteen official Twitter Data partners and Talkwalker is one of them. Twitter Partners are a select group of companies that Twitter has recognised as offering outstanding products. It is an invitation-only curated list. Twitter supports partners with a cross-functional team to ensure product, data and account management are all aligned. They also have access, and presumably early access to Twitter teams, including development
The initial list of partners is
Enterprise Times: What does this mean
While the two new products are interesting, there is very little support collateral that really demonstrates what they are capable of. More information and a demonstration are available on request. However, a video or deeper dive might have been useful. The Twitter partnership announcement is one that could bear fruit in the future, as it means that Talkwalker will have early access to Twitter updates which could give it a competitive advantage in the future.
As Nielsen noted, "It most certainly doesn't stop here though. We will continue to listen forward and ensure our technologies and solutions are fit for purpose. This will enable brands to profit from actionable consumer intelligence to drive business impact."