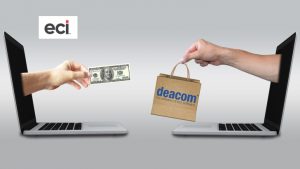 ECI Software Solutions has acquired Deacom for an undisclosed sum. Deacom develops and sells ERP software for batch and process manufacturers. Based in Chesterbrook, PA, it targeted international expansion in 2020, opening its first European office in Germany. That office has since grown to employ nine people (according to LinkedIn). Deacom will join the ECI's manufacturing division which already serves 14,000 customers. The company will also bring around 215 employees to ECI
Trevor Gruenewald, CEO, ECI, commented, "ECI has spent decades dedicated to serving the manufacturers who rely on our products to run and grow their businesses—a history Deacom shares.
"Adding Deacom to ECI's portfolio will allow us to serve batch and process manufacturers in addition to the discrete and made-to-order manufacturers that ECI has specialized in for so long. We're excited to join forces with the Deacom team to support the entrepreneurial spirit and profitable growth of all manufacturers."
What does the future hold for Deacom?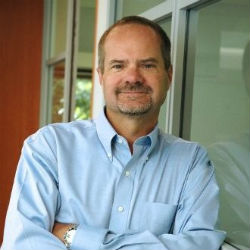 ECI intends to continue developing and supporting the Deacom Cloud platform, launched in 2019 for batch and process manufacturers worldwide. The sale provides an exit from ownership for Jay Deakins, Founder and CEO of Deacom, who founded the company in 1995.
Deakins commented, "I founded Deacom 26 years ago with a vision to give manufacturers an ERP that was powerful, easy to use and adaptable to customers' changing needs. This acquisition is a big milestone in that mission. We have gotten to know the ECI team well over the last few months and are confident that ECI is the right partner to grow Deacom as a global platform."
Deacom is growing fast. There are currently 20 open positions at the company, and it has ambitious plans to scale the company. Over the next three to five years, it hopes to triple the company. ECI Software will now provide the stable financial backing to achieve that. It will be interesting to see how and where Deacom intends to scale that growth.
Enterprise Times: What does it mean
This is another acquisition of a manufacturing ERP vendor as the market continues to consolidate. Over the last few months, Aptean has acquired several smaller ERP vendors across the globe, including Axenta earlier this month. Rockwell Automation acquired Plex for US$2.2bn in June. In contrast, this acquisition is unlikely to have cost anything near that much.
Andy Leed, a director at Harris Williams who advised Deacom during the transaction, commented, "The manufacturing industry continues to undergo a significant transformation, creating greater need for purpose-built software capable of enhancing production workflows, improving quality and driving automation.
"The combination of Deacom and ECI marks an exciting milestone for both companies, particularly in the process manufacturing sector. It was a pleasure working with founder and CEO Jay Deakins and his team at Deacom, and we are excited to see what the company accomplishes in partnership with ECI."
Deakins leaves the company with a comment on his LinkedIn profile stating, "After 26 years of being the sole shareholder, it was time to provide deeper pockets to fuel the future growth of the company. In August 2021, Jay exited the business with a complete sale of Deacom to ECI Software Solutions."
Deakins is launching a new company, Deaktech, though it is unclear what this new venture will do. It is unclear who will now lead Deacom on its next chapter. Scott Deakins, Jay Deakins's son, is still at the firm as COO (according to LinkedIn). Will he step up to provide continuity, or will ECI find someone new?