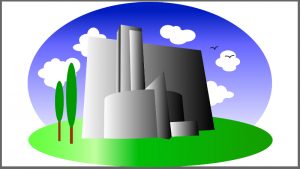 Deacom has launched a new service called Managed Cloud Services for manufacturers and distributors. It comes at a time when distributors have embraced the cloud and manufacturers are increasingly looking to replace legacy based solutions with cloud based ones.
Under the new service Deacom can host and manage the infrastructure environment for both existing and new clients. It will take responsibility for reliability, security and performance on the day to day running. It will also provide compute power upgrades as customers need them and will resolve all issues with the platform.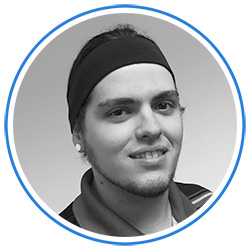 The new service includes the ability to spin up test environments for customers. The inference is that it means Deacom can provide a new test environment for an upgrade. This will allow testing by the customer before Deacom applies the upgrade to the customer environment. The service is provided for a monthly fee which removes the necessity for intermittent capex costs to replace hardware. Uptime is guaranteed at 99.9% though there are no details about what this means. Also whether there is any scheduled maintenance windows not included in this figure.
Sheridan Bulger, Software Operations Manager at Deacom, Inc. "Historically, most Deacom customers requested on-premise hosting in an effort to maintain higher control over their ERP infrastructure. However, common IT challenges that surround this type of hosting, like managing SQL servers and network switches, can monopolize resources that are more valuable when focused on the core business. The past year has shown a significant shift in manufacturers and distributors eager to run more nimbly from a technology standpoint and we are happy to deliver the solution to help them do so securely and efficiently."
Unanswered questions
There are a lot of unanswered questions about the new service. Here are four of them:
Is the Managed Cloud Services (MCS ) offered as a multi tenant and/or single tenant solution?
The inference from the press release is that this is a single tenant environment. If so, the process of upgrades is often slower and Deacom is unlikely to provide an evergreen solution. If the environment is single tenant is there a minimum version of software that they will support? Some cloud vendors, once they have scaled, realise that they can only go back two or three versions and move customers up to the latest level regardless.
Where is the hosting located?
This is not just whether it is located within AWS, Google, Azure or somewhere else. It is logical to think that Deacom is using Microsoft Azure as it is written in .NET. If so which regions does it has a presence in? Canadian customers may want their data hosted in Canada and it is unclear whether Deacom is providing such a service.
What is the "upgrade" path?
There is no mention of whether Deacom has a tested path for companies to move to the cloud. In launching the new service it is surprising that it does not have a beta customer willing to make a comment about the advantages of cloud. Either way how does it intend to help customers move to a cloud service?
To be fair Deacom are unlikely to publish this. There is no information about its on-premises pricing on the website either. However, it is the one question that customers will ask. They will want to understand what the cost benefits of transitioning to cloud are and what they can expect as an ROI.
Enterprise Times: What does this mean
For Deacom. provisioning this service makes complete sense. It will begin the shift to ARR for a business that relies on the declining world of licencing and maintenance revenues. That transition is not easy as other legacy vendors have found. There is an art of persuasion of moving customers from their beloved legacy infrastructure they can see and touch to the invisible cloud compute environment.
This is a welcome step by the ERP vendor as it looks to modernise its solutions. The cloud service is fully aligned with its company mission of "Making Complex issues simple since 1995". The managed cloud environment will remove much of the complexity of managing an IT infrastructure or premise. It offers several other advantages as well. Access to the latest versions, access from anywhere to the ERP solution and from any device. Deacom will need to increase the cadence of information about the new service if it hopes to move sometimes conservative manufacturers across.
Deacom is a step behind companies such as IFS and Epicor who already offer their solutions in both multi tenant and single tenant options. They also have a single code line. It is unclear whether Deacom are mantaining the same version of software going forward or whether it still has two separate code bases for its product.