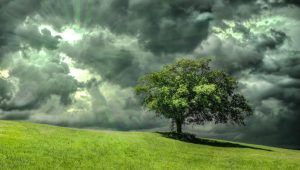 Earlier this year Enterprise Times talked to Steve Murphy, CEO Epicor. Looking back on 2018 it has been a steady year for Epicor as he made his mark on the company. Why did Murphy join Epicor in the first place?
Steve Murphy replied "I started as a process engineer in a factory for Proctor and Gamble, the warehouse actually. The next assignment was on a packing line for Pride detergent. I had a lot of exposure to logistics and manufacturing over the last 20 years.
"When I was looking around at positions, my experience has been important. If you know the products really well and you know the business really well, even coming in from the outside as a CEO, it counts for something in my book. It derisks it somewhat as far as you bring something with you that's of value. You bring some product knowledge and some business process knowledge. I think that was the big one for me.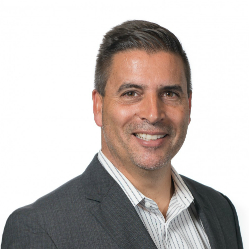 "The second thing was the investor did a very good job. From KKR, Herald Chen and John Park are the two partners I work with. Being very open with me about what the challenges were, and also the quality of products, which I think are good. In some cases really good, maybe great."
What are the big challenges ahead for Murphy?
When Murphy joined, Epicor were another legacy ERP vendor struggling to convert their on-premises installed base to its cloud ERP. It also had no clear path for migrating users from some of the acquisitions it had made to its more modern software platform. Not surprisingly Murphy highlighted this as his main challenge with an interesting nuance.
He commented: "The biggest one is as we grow our cloud business at about 50%, maybe a little more. That's a highway to growth for something that is different. It's different in the way it's sold, contracted and delivered. Our employees really need to emerge. They need to build skills and they're going to have to change skill sets. If anything, product development and consulting.
"It is also about making sure that the value is there [for the customer] over let's say 36 months to 42 months. At the end of that time period if it's obvious [the customer] got value from Epicor, they are going to renew the arrangement. I think it's one of the good things for customers about cloud.
"We'll have to make sure we're really on top of the quality of the cloud experience. I believe we're moving fast enough and we'll be able to do that. But if we grow that business at 50% or better, that'll be a big challenge for me. One other thing is stability in a management team. I'd like to think that my management team has had some time to crystallise and that we've had some stability there. We've got really good talented people."
What are the main risks?
As Epicor looks to grow its cloud software base there are likely to be some risks along the way. By inference Murphy already talked about the staffing one but he also added some more.
He said: "We're starting to pop up above the radar with some of the really big software companies. We're seeing some bigger deals that they thought they were going to win, and they're like 'huh, we didn't realise this guy could do that'. There will be increased competitive pressure from the two or three brand names, really big names, trying to figure out how to keep us from exceeding our growth objectives, because they want that share."
While the majority of Epicor sales are in the US, there is a growing segment outside that country. This also presents other challenges as Murphy continued: "I think that the other risk is derived from the need to expand internationally, both on-premises and cloud. Whether it's latency or localization or service levels, making sure that when we do sell cloud offerings in far flung places, the experience is every bit as good as it would be if somebody bought it in Austin, Texas where we're headquartered."
Where is the growth coming from?
Conversion of existing customers to cloud is not enough. Epicor and Murphy also need to show that the company can grow, at least in line with the current market growth rate, if not beyond it. We asked Murphy where he sees that growth coming from. "We can expect to grow the revenue organically by 5%, maybe 6%. Now we've also got an option that's a little tougher for SAP. We can make an acquisition. If we make an acquisition of a company that's got $50 million in revenue that's about 5% for us. For SAP, that would be a headache and not worth the time. 
"I think we're at a size where there are many ERP companies in the $30 million to $70 million range, mostly in management overseas where they're at a price where I'd be interested in buying them. From an acquisition standpoint, we can probably add another 5% or 6%. We're healthy. We generating enough cash that we can do that without worrying about debt or covenant. From my perspective, that's the kind of growth I think we can get.
"Specifically, there are markets like Germany where we're definitely under penetrated. India and Germany are two cases where there's a lot of money spent on ERP and manufacturing. Scandinavia is another one where we don't have much share at all. I think that we can gain share there. We'd probably have to be patient. SAP is a very capable competitor in Germany. If we up our investment in Germany, which is something I'm considering. I really want to make sure we understand where we think we can beat SAP and where we think SAP will beat us."
Partners
One of the partnerships that Epicor has is with Microsoft. Murphy was asked about this and how he balances the competitive relationship with Dynamics and the partnership on Analytics. He replied: "Yes, sometimes we compete with them. We do have a good relationship and I have a good relationship with some of the people there. We'll say, 'On this deal we're competing. We know it. Be careful.'
[The partnership] is extremely important to me. Making sure that anything that we sell runs well on the platform and has a good experience, we're going to run our software in Azure. My experience with Microsoft is I do like the culture. I think the current CEO does have a culture of outreach and a willingness to listen. They certainly have a guy there that spends money on R&D. He's willing to spend money on R&D with people like us. That was probably the most important thing to me."
Channel Strategy
At Epicor Insights last year it was noticeable that there were few of the system integrators present. We asked Murphy about his strategy to have Epicor working with more of them.
"I'm taking a look at it. I'm very careful there because having worked at Accenture, I know that Accenture is not the equity partnership it was 20 years ago but it's still a partnership. You really have to know who the experts are. For instance, in logistics and distribution. That partner, by reason, probably has some influence around RFPs, and demand, and really bringing you business.
"You could talk to 50 people there that seem like they might be that person, they're not. I'm trying to sort out how good is our information and intelligence, with the two or three different SI's, as far as getting where it's an equal partnership around bringing each other deals and bringing each other into deals. If we bring them into a deal, there's got to be something in it for us. If the partnership is healthy there is, but I don't know that we've established enough of a relationship with these, three or four big SIs, where we're comfortable that we give them our money.
"Part of the answer to your question is when I take a look at the size of the deal, the number of users, and how much the customer spends, we're still in the middle market. We don't bump up against an enterprise deal that often where an SI would be interested. Part of what's going to have to happen for us to grow at the rate I'm talking about is we're going to have to have bigger deals where we can, where it makes sense."
"We are getting examples of seven, eight figure deals. We're going to have to do more of those. In that case, there's almost an expectation that there's a system integrator involved. If we tend to start to do more of ten of those a year versus four. Then we're going to need more SI partners."
Compared to some other vendors Epicor has not grown its channel as aggressively over the last couple of years. There does not seem to be the strength of channel nor the investment in it. ET asked Murphy how he is addressing that?
"As we enter into the next fiscal year we'll have budgeted more money. It's not completely coin operated but it's got to be enough money there. We are building up, internationally and here in America we've added some good new people. We're starting to get a little more serious about it. I think a year from today we'll have made considerable progress."
Internationalisation
Epicor has lost a number of people from its team in the UK over the last year or so and it has sometimes failed to make as much noise as its used to. Enterprise Times asked Murphy what the strategy in the UK is and how he is going to revitalise Epicor there?
"We need to make sure that we spend money on functionality that's specific to the United Kingdom. An example would be Bistrack UK. I think that product has been under invested in. We'll have to make sure that the budget of the coming year gives UK customers what they need. That encourages the sales people to want to stay.
"If they see that the money is being spent, and that when they go out to sell the product, they've got exciting, high quality features for that specific market. They then feel like they can make money and they could probably enjoy their jobs more. They can have more good news for the customer. I've got to do that before I do anything else. We're doing that. That's a focus area."
All these investments cost money though, does Murphy and Epicor have enough?
"Yes, I've got enough. As far as the business plan for KKR, they've definitely given me a willingness to invest in growth. In other words, it's a two way street, to say, 'Hey, we'll give you the money. We'll give you more expense money to invest in the product and people. We expect you to show some growth in them on the top line.' That's why they brought me in.
"It's one of my core competencies. We're having a very solid growth year. Part of it is the markets we sell into are growing, and there's a sense as far of distribution and manufacturing, there's a sense of optimism, I think business is investing. Maybe that has nothing to do with me. As long as I can show that growth, which I think I can at least for a while, a year or two, we'll have the budget to invest in the product. While they're giving me the money to invest, I'm using it."
Epicor has a major investment in India. It has established a channel specifically with Redington India. It has also opened a key technology centre in that country in Bengalaru. What it has not yet done is see revenue growth there. Enterprise Times asked Murphy how other international expansion is going, notably South Africa and Japan which were recently opened up?
"Of the places I've sold, Japan probably takes the longest. We'll have to evaluate how patient we are with Japan. When the end of the year comes, I'll see what we get in business sale there. South Africa is doing surprisingly well. That seems like that's the winner.
Vision
Finally, Murphy revealed what he saw as his vision. He defined his own time frame.
"A three year time frame, because Epicor and KKR hired me. I probably will have shown enough success this year. I'm a CEO. I get another year or two after that. Three years from now, between some steady, organic growth, and some smart acquisitions, we could be in the 1.5 billion dollar range. We could reach the position where our cloud business is almost a third of that.
"The thing that's important to me is on the way to that journey is that we do have a really high quality culture. I don't want to disrupt the culture. We have a very talented workforce. We've got a lot of people that have a lot of experience that want to work another 10 or 20 years. I want them to stay. I don't want to replace them with 20 year olds or whatever.
"As long as the culture is a place where people want to work and we maintain that industry expertise, there are a lot of companies that want to do business with us. They need to know about us and we need to provide that alternative, and do that at an affordable range that is good value for the money."
Enterprise Times: What does this mean
Epicor continues to move forward with its strategy. However, it has not made any announcements around strategic acquisitions recently. It continues to invest in and publicise Epicor Eagle in the US and has had success with Epicor ERP as well. 2019 will be a pivotal year for the company as it looks to move more of its legacy customer base across to its cloud products. Its challenge is that competitors are looking to lure its customers away. And have done so several times over the last year.