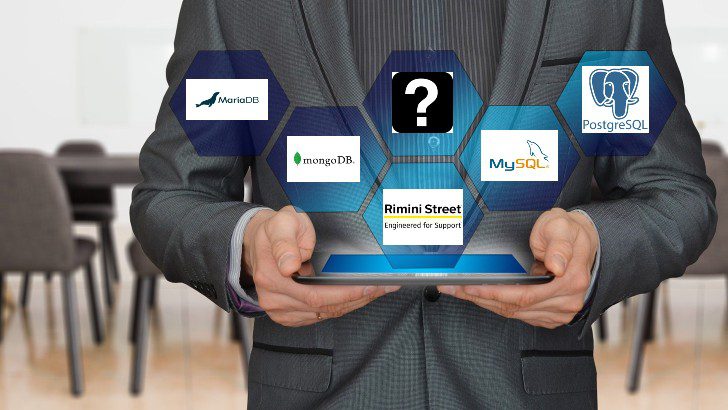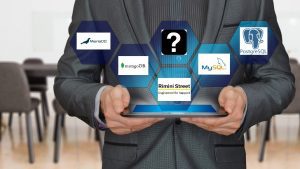 Rimini Street, the leading global provider of Oracle and SAP products, has extended its database support offerings. It will now include several open-source databases, including MySQL, MariaDB, PostgreSQL and MongoDB. Rimini Street last significantly extended its database support capabilities in 2017 when it added IBM DB2, Microsoft SQL Server, SAP ASE, SAP IQ, SAP SQL Anywhere and SAP Advantage Server. It now supports more than 1,400 clients and has more than 400 full-time database skilled engineers.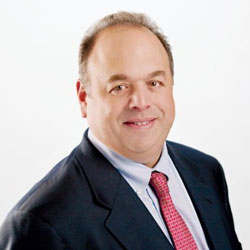 Seth A. Ravin, Rimini Street CEO, commented, "Clients have already engaged us to extend our ultra-responsive, award-winning support beyond their proprietary database environment to leading open-source databases and have leveraged our database migration services.
"Rimini Street is now enabling organizations to maximize the use and value of both proprietary and open-source database platforms across their enterprise, all supported under a single application partner with a seamless, ultra-responsive service offering across all their database platforms. Our clients are benefiting from Rimini Street's proven database expertise, deep engineer bench, breadth of service scope and enterprise-class delivery capability."
Are open-source databases the way forward for enterprises?
According to the latest ranking by DB-Engines, open-source databases are rising in popularity. While Oracle remains the most popular, open-source databases make up four of the top six places.
Oracle
MySQL
Microsoft SQL Server
PostgreSQL
MongoDB
Redis
In these latest rankings, Redis climbed above IBM DB2, and, surprisingly, Rimini Street has not yet committed to supporting it. Redis is a NoSQL database used by organisations including Twitter, GitHub, Weibo, Pinterest, Snapchat, Craigslist, Digg, StackOverflow and Flickr. However, Rimini Street has chosen to support MariaDB which is currently placed twelfth most popular. However, Rimini Street may have carried out market research into the TAM for each database before its decision.
Who support open-source databases?
Open-source databases offer several benefits. These include reduced licensing costs and more flexible deployment options that deliver portability across different cloud vendors should enterprises want a hybrid cloud solution.
In offering up support for open-source databases, Rimini Street provides an answer to one of the bigger challenges for enterprises adopting them. If companies support them internally, they can struggle to find and retain talent, as larger organisations with deeper pockets lure engineers away. The Rimini Street support model is 24x7x365 and includes a ten minute response time for P1 issues and a nominated primary support engineer who will quickly understand the technology environment as well as any employee.
R 'Ray' Wang, principal analyst and founder, Constellation Research, noted, "Community and self-support options are not sufficient for IT departments who want to expand use of open source and also meet the service level requirements of their business. What is needed is an enterprise-class software support model that not only fills this need in the market, but also helps simplify management of the new and changing mix of proprietary and open-source databases across the enterprise."
While this Rimini Street may not offer the cost savings that its Oracle and SAP ERP support options do, there are clear benefits. Resources focused on database support are better allocated to business improvement initiatives.
A new services
Rimini Street is also offering a migration service for those companies looking to move from proprietary to open source databases. Rimini Street can help design and execute a strategy to migrate from expensive proprietary databases to open source instances. They can support throughout the project from design to implementation and beyond with the new service offering.
The support service offered by Rimini Street includes an optional database assessment, advanced database security, monitoring, and health check services. Other services include deployment, change management, and backup and recovery.
Enterprise Times; What does this mean
The new services from Rimini Street make sense. Companies can cut costs and open-source databases deliver better price-performance for specific tasks. When will Rimini Street extend the support services to include Redis?
Will they also offer support to the growing number of open-source graph databases? A sector that is increasing in importance alongside the data they analyse.