Blackpool Council has continued its digital transformation with the award of the contract to replace its Financial Management solution. Blackpool Council awarded TechnologyOne a ten-year contract with a possible five-year extension. The contract is valued at £2.8 million (Source: bidstats). This is the first award by a unitary council in England for the Australian company. It is not the first in the United Kingdom, Clackmannanshire Council deployed the TechnologyOne Finance solution in 2016.
The TechnologyOne OneCouncil will support more than 7,500 council employees with around 750 active financial users across the council. It intends to streamline financial operations, reduce costs, and deliver better value for money for the unitary authority. The reasons for selecting TechnologyOne and the companies it competed against were unclear.
The award makes up for the loss of the HR and Payroll system contract to MHR earlier this year. In that contract, Namos (an Oracle partner) and TechnologyOne missed out.
The new solution will replace an Advanced Software solution, Cedar e5. The TechnologyOne SaaS solution will include general ledger, accounts payable, accounts receivable, e-procurement, e-invoicing, budget setting, monitoring, journal, and report writing software.
Council Leader Lynn Williams said: "TechnologyOne will provide the council with a new SaaS platform; a finance solution designed to better facilitate the important monitoring and decision making of a town with the complexities of Blackpool. Key to this will be having crystal clear business insight about how every council service and department is performing and how we can improve.
"By introducing new intuitive enterprise planning software which our employees can access from anywhere, we'll be able to automate more processes, speed-up decision making and ultimately drive improvements at the council which deliver better services and value for local communities."
The future is cloud
The key difference between the Advanced solution and OneCouncil is that the latter is cloud-based. This does not mean that this is a simple replacement. Integrations to other solutions, including the MHR HR and Payroll, will be key to success. The project is due to commence in late 2021 with a go-live planned for 2023 according to TechnologyOne who will implement the solution themselves. The OneCouncil solution will also open up the options for further enhancements with leveraging mobile devices and
TechnologyOne's SaaS solution will replace old on-premise technology from business software provider, Advanced. As OneCouncil is easy to adapt, the council has the ability to introduce further business functionality in the future, which could help further streamline business systems and processes. TechnologyOne recently introduced interactive personal workflows enabling users to follow workflows visually.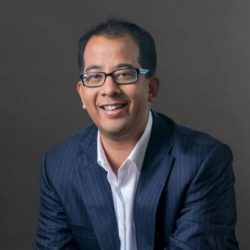 Ed Chung, Chief Executive Officer of TechnologyOne believes the pandemic has been a catalyst for digitisation for UK local authorities. Many struggled with combining on-premise deployments with hybrid working. They will also need to increase efficiency within operations, introducing self-service as part of the core offering, both to citizens and employees.
Chung commented, "The pandemic has shown that councils need greater resilience and flexibility and secure, SaaS technology can play a key role in helping them adapt."
"We've seen more and more councils adopt our OneCouncil SaaS solution in recent months and it's a pleasure to be partnering with Blackpool Council, our first English unitary authority client."
Enterprise Times: What does this mean
In November 2020 Chung noted that the company would continue to invest in the UK operation. It seems that investment is now starting to pay off. In addition to Blackpool, TechnologyOne has also just signed up Conwy Council in Wales.
The company is unlikely to enjoy the same market share in the UK as it does in ANZ. It is off to a good start. In Australia and New Zealand, 73% of residents live in a council powered by TechnologyOne. In the UK it will face stiff competition from the likes of Advanced, Unit4, Oracle and others.
However, it is a target-rich market as councils look to increase efficiency and move their systems to the cloud. It will be interesting to see not only how well TechnologyOne does but which companies miss out.