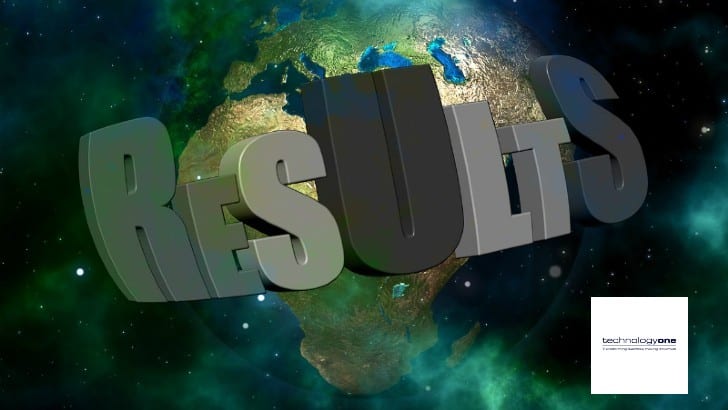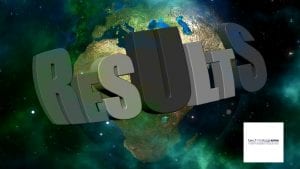 TechnologyOne has revealed its full-year 2020 results as it continues its transition from a legacy on-premise software vendor to a cloud vendor. Progress is good with SaaS revenue up 32% to AU$269.8 million. Impressively, and unlike the recent full-year result from Sage total revenue is up 4%  to AU$299.0 million.
Legacy license fees continue to drop in line with expectations as CEO Edward Chung carefully manages the transition to a pure SaaS vendor. Net profits after tax rose 13%, and the company increased its dividend by 8%. Cash flow is also looking good; it generated AU$66.4 million and sits on cash and equivalents of AU$125.5 million.
The outlook is good with the company aiming to double in size again within five years targeting AU$500 million by FY26. It is also expecting to increase its profit margin to 35% (from 29%) over the same period. To help deliver that growth the company announced further investment into research and development. It will increase spending by 13% to AU$68.1m, 22% of revenue.
It also saw growth across all target verticals: Local government (13%), Education (1%), Government (10%), Health and Community (9%), Asset and Project Intensive (17%) and other (11%).
Regional focus on the UK
While there is still growth in Australia and APAC, TechnologyOne is also eyeing up the UK as a huge growth market. It estimates that the total addressable market in the UK for its products are 3x that of APAC currently. In 2020, TechnologyOne saw progress and broke even, (2019 AU$1.9 million pcp loss). It now has AU$7.5 million ARR in the UK, up 22% and has enjoyed several wins recently. These included North Wales Fire & Rescue Services, Warwick District Council, and four of eleven councils in Northern Ireland including Mid Ulster District Council, Mid & East Antrim Borough Council.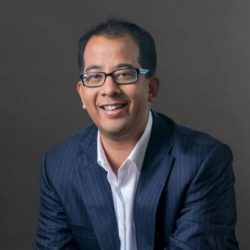 Chung noted: "We're confident the UK remains an exciting and large market for our products and will become a significant contributor of profit growth in future years. As a result, we're continuing to invest strongly in the UK."
It will face fierce competition from Dutch-based Unit4, which is also winning councils with new SaaS projects across the UK and is also enjoying considerable growth. The challenges for TechnologyOne in the UK is that its operation is considerably smaller than its rivals. LinkedIn says it has around 60 employees; in comparison, Unit4 has around 450. It will need to find a niche, similar to that in Northern Ireland where it can gain momentum. Another target vertical is the education sector in the UK where it is currently localising its product in anticipation of winning new logos.
The right timing?
TechnologyOne is preparing itself for a growth surge in the UK and is still recruiting at its Maidenhead base. However, the compliance landscape may also shift in its favour in the coming months. The UK and Australian governments have just completed the latest round of talks about a free trade agreement post Brexit. Included on that list are Services and Digital/ecommerce. The deal is important for both countries with two-way goods and services trade between Australia and the UK standing at AU$30.3 billion in 2018-19, the seventh-largest trade partner for Australia.
With digital trade even more important post-COVID a deal could become critical for Technology One.  Linda Apelt, Queensland Trade and Investment Commissioner in the UK, commented: "The UK is Australia's seventh largest trading partner and as the two countries forge a new, post-Brexit free trade agreement, digital trade and communications will be at the heart of what we look to do.
"Queensland companies – like TechnologyOne – continue to showcase the Aussie innovation and drive in countries including the UK. I believe a new UK-Australian free trade agreement could create the perfect opportunity to reduce e-commerce barriers and stimulate investment in new technologies, for the benefit of all our citizens."
Enhancing its presence in the UK
TechnologyOne was also the headline sponsor for the Recovery Roadmap report (registration required) from the UK Tech Cluster Group. Based on the discussions from a recent summit it aimed to provide a roadmap for organisations across the UK. With more than 400 attendees Oliver Dowden, Secretary of State for Digital, Culture, Media, and Sport concluded the day saying: "Right now, our clear priority must be growth. Using tech to power us out of the recession, to drive productivity and create jobs in all parts of the industry, region by region, and indeed all parts of our economy."
Three outcomes from the report focused on:
Strategy for economic recovery from COVID
Addressing the Skills gap
The ongoing dialogue between government, industry, and grassroots tech communities.
The report issues seven recommendations. However, it was the comment from Steve Rotherham, Mayor, Liverpool City Region that will please TechnologyOne. He said: "We're looking at this recovery stage as a real opportunity to hit reset, and radically change the way we do things to build back better."
TechnologyOne will hope that the timing is perfect as it looks to accelerate growth in the UK, not just in the public sector but also across the education landscape with its soon to launch localised solution.
Enterprise Times; What does this mean
This is a solid set of results from TechnologyOne. It has seen a significant number of customer wins in the ANZ region across education and the public sector. It will hope to increase its share in those markets.
2021 will also be a critical year for TechnologyOne in the UK. It will need to extend its reach from Northern Ireland and win more councils in the UK like Warwick. It will also need to complete the localisation of its education solution. Its first customer was Sussex University with whom it partnered in 2017 with a first phase of the rollout in 2018. However, since then there is little mention of the success or completion of that project. Nor whether Sussex University is replacing its ERP solution with the TechnologyOne ERP.