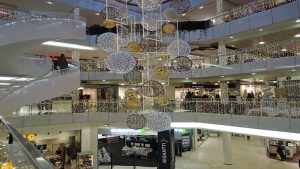 Ecommerce expert Alexander Graf has some encouraging suggestions for aspirant B2B marketplace space contenders.
The German tyre market is dominated by a company you may not be familiar with called Saitow AG. And that fact is a textbook example of how rewarding it is to build a B2B enterprise marketplace—as well as an example of just how challenging achieving that goal can be.
The story here is that Saitow runs Germany's most successful online marketplace for tyres, wheels and other automotive parts, Tyre24. A spectacularly successful digital business endeavour, able to claim such metrics of success as:
A billion-euro plus retail sales annually on the platform
online inventory of more than 10 million items
usage by 2000-plus connected sellers and 40,000 verified commercial buyers
100,000 transactions per day.
Furthermore, the Tyre24 marketplace charges a very modest 1% fee per transaction. The total market in Germany for these products is around €2 billion euros a year, with a generous profit margin. So how do you get to a place where every second tyre in your country is sold via your B2B online marketplace and connected shop network?
Creating a strong USP for your enterprise marketplace
Obviously, Saitow has done a remarkable job in executing against its original vision. The quality and reliability of the firm's platform is excellent. The risk of failure associated with the firm's orders is under 0.3%. The technology it deploys is highly innovative. A huge amount of work has gone into building and developing the billion-euro brand within two decades. It has effectively become the Amazon of this niche. The Tyre24 marketplace is now so well established, it's almost pointless for other tyre vendors or buyers (e.g. garages) to even consider creating a D2C (direct-to-consumer) tyre product service themselves. Tyre24 owns and dominates this market.
The lesson aspirant B2B online marketplace entrepreneurs need to learn from the Tyre24 story is the following. Firms who create a strong USP for their enterprise marketplace will most likely become the dominant player in their country—maybe even region. And they have the likelihood of becoming the monopoly supplier because that is the underlying economic gravity of digital marketplaces in general.
While every business ultimately tries to become a monopoly, in B2B enterprise marketplaces you have a limited set of vendors and sellers compared to an essentially unlimited B2C ecosystems. (For example on Amazon alone there are just 20 million sellers and hundreds of millions of customers.) And while no country can support too many multi-category B2C marketplaces such as Amazon or Otto, there is scope for a much larger number of specialist B2B marketplaces along the Tyre24 line.
Indeed, most B2B sectors are shaped like the tyre market: a couple of thousand users for a specific product.  Occasionally only a dozen vendors of the product, or many hundreds at the most. Thus, the majority of B2B enterprise marketplaces, if they are set up well with a win-win proposition for vendors and sellers, will transition into monopolies very rapidly. Supercharging the niche's way of doing business, creating wider ecosystems and tapping into new ways of generating revenue.
Even in very small niche markets, a marketplace can drive hundreds of orders a day with associated services and subscriptions. Getting in pole position to benefit from this evolution should be high on the priority list of enterprises in all vertical sectors. But clearly, the question is how?
Good marketplace characteristics
Alvin Roth, Nobel Prize Economics Laureate, says to be successful, marketplaces must be 'thick, uncongested, and safe'. 'Thick' means there needs to be enough participants in the market to make it thrive. 'Uncongested' is about balancing the offer and demand side so that there are not too many merchants selling. That demand is growing but not being fulfilled, or the customer is not seeing a wide enough selection of products. And finally, 'safety' refers to an environment in which all parties feel secure enough to make decisions based on their best interests.
If you want to emulate Saitow's success, you need to:
Start with a set of vendors and sellers willing to cooperate with you to build a marketplace framework.
Create a really compelling technical proposition to keep this cohort on board, and then expand as fast as possible.
Properly manage the balance between vendors and sellers. If you have too many vendors and not enough demand or vice versa, your marketplace will collapse.
So if you identify an opportunity and have the technology and the vision to do this. Then execute a viable enterprise marketplace strategy, you too could end up owning 50% of a multi-billion market of your very own. But be clear that all these success factors need to be in place. Or you will end up being a company no-one knows about that doesn't really matter.
The author is Co-Founder & Co-CEO of marketplace software leader Spryker, and author of business best-seller The E-Commerce Book
---
Founded in 2014, Spryker enables companies to build sophisticated transactional business models in unified commerce including B2B, B2C, and Enterprise Marketplaces. It is the most modern platform-as-a-service (PaaS) solution with headless & API-based architecture that is cloud and enterprise-ready and loved by developers and business users worldwide. Spryker customers extend their sales reach and grow revenue with a system that allows them to increase operational efficiency, lower the total cost of ownership, and expand to new markets and business models faster than ever before. Spryker solutions have empowered 150+ companies to manage transactions in more than 200 countries worldwide. Spryker is trusted by brands such as Toyota, Siemens, Hilti, and Ricoh. Spryker was named the most innovative and visionary of all new vendors in the 2020 Gartner Magic Quadrant for Digital Commerce and named a major player in B2B e-Commerce by IDC and is the only commerce platform to provide full B2B, B2C, D2C, and Marketplace capabilities out of one stack. https://spryker.com