Adobe has entered into a definitive agreement to acquire Frame.io, a cloud-based video collaboration platform. With over a million users across media and entertainment companies, agencies, and global brands, Frame.io streamlines the video production process. The company enables video editors and key project stakeholders to seamlessly collaborate using cloud-first workflows.
Video teams are increasingly required to produce a rising volume of content. Each video project requires various stakeholders, including video editors, producers, agencies, and clients. Video workflows can be disjointed with multiple tools and communication channels being used to solicit stakeholder feedback. Frame.io eliminates the inefficiencies of video workflows by enabling real-time footage upload, access, and in-line stakeholder collaboration in a secure and elegant experience across surfaces.
Collaboration is the next wave of creativity
Digital collaboration is now the foundation of all creative endeavours. Adobe's acquisition of Frame.io brings Adobe Creative Cloud's collaboration services to video. It builds on recent innovations for creative collaboration including Adobe Creative Cloud Libraries, Cloud Documents, Design Systems in Adobe XD, Adobe Stock, and Adobe Fonts. Together with Frame.io, will make it easy for teams to collaborate across Premiere Pro, Photoshop, Illustrator. As well as other Adobe Creative Cloud applications.
Video workflows must empower all stakeholders
With the combination of Frame.io and Adobe, Creative Cloud customers, from video editors, to producers, to marketers, will benefit from seamless collaboration on video projects. Frame.io workflow functionality is built natively in Adobe Creative Cloud applications like Premiere Pro, After Effects, and Adobe Photoshop.
Innovation benefits the video ecosystem
Frame.io customers and partners will benefit from the company's plug-ins and third-party application support. In addition to the innovation generated by the combined Adobe Creative Cloud and Frame.io teams. Frame.io has committed to Adobe Creative Cloud's vision to collaborate across all stakeholders of creativity. This extends beyond Adobe's applications to the growing number of third-party applications across the creative ecosystem.
What are the stakeholders saying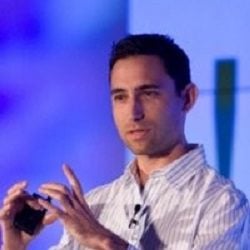 Scott Belsky, Chief Product Officer, VP Creative Cloud says, "We've entered an era of connected creativity that is deeply collaborative. We imagine a world where everyone can participate in the creative process."
"With this acquisition, we're welcoming an incredible customer-oriented team and adding Frame.io's cloud-native workflow capabilities. This will make the creative process more collaborative, productive, and efficient to further unleash creativity for all."
"Frame.io and Adobe share a vision for the future of video creation and collaboration that brings together Adobe's strength in video creation and production. Together with Frame.io's cloud-native platform," said Emery Wells, Frame.io co-founder and CEO. "We're excited to join Adobe to drive video innovation for the world's leading media and entertainment companies, agencies, and brands."
Once the acquisition is completed, Frame.io co-founder and CEO Emery Wells and co-founder John Traver will join Adobe. Wells will continue to lead the Frame.io team, reporting to Scott Belsky. The transaction, valued at $1.275 billion. Subject to customary purchase price adjustments, is expected to close during the fourth quarter of Adobe's 2021 fiscal year. The acquisition remains to be subject to regulatory approval and customary closing conditions. Until the transaction closes, each company will continue to operate independently.
Enterprise Times: What this means for business?
Content is king. A lesson from the pandemic and lockdowns was consumers embraced, box sets, social media content and other forms of content. Companies had to create content that connected thousands of remote workers. As a result, video creation and consumption is experiencing tremendous growth.
Recently, Vimeo a video software solution and TikTok, formed a partnership that integrates Vimeo's video tools with the TikTok platform. The partnership gives small and medium businesses (SMBs) everything they need to make effective video ads to engage customers.
So, it's not surprising that Adobe has acquired Frame.io's cloud-first workflow functionality. This will enhance the company's own ambitions for an end-to-end video collaboration platform. The combination of Adobe's industry-leading creative software, including Premiere Pro and After Effects video editing products. Together with Frame.io's review and approval functionality, will deliver an industry-leading collaboration platform that supports the video editing process. Content is king. Developing more superior content may have just gotten a bit easier.