SEG Automotive is transforming its operations with Infor CloudSuite Automotive. The implementation is in progress and sees the Automotive power train manufacturer shift from the SAP solution it used as part of Bosch.
In 2018 SEG Automotive was created following the carve-out of the Starter Motors & Generators division from Bosch. The new company now has 7,000 employees across 14 locations worldwide. It is a forward-looking company and designs and manufactures starter motors, electrification components and generators.
As a separate entity, it needed to replace the IT systems that were integrated with or owned by Bosch. This is never an easy process. SEG defined a five-year process to separate itself from the Bosch systems. It began with the implementation of Salesforce by T-Systems International to create a workflow and task management solution. Those workflow solutions integrated with a mix of SAP applications, including SAP FI, SAP MM, SAP HCM. Since 2020 it has focused on transforming its systems with a focus on digitisation and innovation. At the heart of its IT systems was its ERP solutions.
Choosing Infor ERP
Tim Zimmermann, ERP director, SEG Automotive, led the selection process and is leading the digital transformation project. Replacing the ERP solutions was one of the final steps. According to Zimmerman, the company has ERP based on nearly 30-year-old technology from a lot of customisations.
It originally created a complete copy of the Bosch ecosystem. This did not mean it was a single solution. There were three different regional systems in place. One in India, one in Brazil and one for the rest of the world, with a total of thirty different ERP solutions running in its data centres. Upgrades were virtually impossible to complete due to the expense and risk.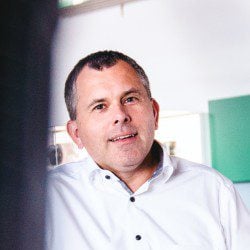 Zimmerman explained the objective saying, "We decided in 2018 to look for an ERP system that is much leaner and much more efficient and especially standardised processes. Processes where we have the ownership at SEG and not just copy over from Bosch. I also set the objective of a user-friendly interface. We wanted a future-orientated ERP and one system, not three."
SEG also wanted a multi-tenanted cloud-based solution and to move away from the hosted solution currently in use. Importantly, Infor offered a multi-tenant solution that is scalable and far more secure than anything on-premises.
Frank Lorenz-Dietz, CFO, SEG Automotive, stated, "We did not take the selection of a new ERP system lightly. For us as a globally operating mid-sized company, it is crucial to differentiate ourselves through smart, lean processes and solutions as well. I am convinced that Infor can make a significant contribution to this."
The project
It has now taken a further step towards independent IT systems, implementing Infor CloudSuite Automotive as a powerful multi-tenant cloud ERP solution. Zimmermann commented, "Infor's solution convinced us with its digitization options. We can improve not only our workflow management but also utilise modern methods in digital manufacturing and machine learning. This allows us to raise both production optimization and automatized monitoring of our production to a new level."
To complete the project, it turned to Infor partner Merino Consulting Services to support the efforts worldwide.
It was not a small project, as Zimmermann explains. It needed to balance the time taken with realised benefits. The scoping phase lasted throughout 2019. In 2020 it pre-piloted the solution in Japan, Korea and Portugal. In 2021 it piloted the solution at its Mexico manufacturing plant and the sales operation in the United States and plans to go live in November 2021. It will continue to roll out the solution globally, completing the project in 2023.
With Infor, in combination with AWS, Zimmermann explained it now has a platform that can leverage new technologies such as AI, Analytics and IoT. The solution it is rolling out includes Analytics with BIRST, the enterprise planning solution Infor d/EPM and deep integration with AI such as Infor Coleman.
The Infor platform, notably Mongoose, will enable it to create new applications. It can integrate it with other solutions using Infor ION. Initial integrations include Thomson Reuters OneSource (Global Trade Management) and Kyriba Treasury Management. SEG will continue to use SAP Concur and SAP Successfactors. According to SEG, there are no plans to integrate Salesforce with Infor, though Infor ION will support such integration.
The benefits
It already sees the benefits of the solution and Zimmerman highlighted three in a recent webinar.
A new Logistics and Production Dashboard uses Infor Birst. This replaced existing paper and Excel reports with a standard dashboard. The dashboard provides access to more than 60 logistics and production KPIs with two separate use cases, production line reports and plant manager reports. The data is already in the Infor platform, enabling Birst to update business leaders instantly.
The implementation of Infor d/EPM has enabled the company to shift from a time consuming and manual business planning process. It involved manual data extraction and a lot of excel spreadsheets. Using Infor d/EPM, it will draw in data from external automotive market data, LN Projects, LN Actuals and LN Master data to create sales and business planning from a single source of truth. It has simplified the process and reduced the effort required for business planning.
It also plans to leverage machine learning to improve quality control imminently. Infor will collect data points and apply machine learning to determine the root cause of any QC failure. It replaces a manual process where an engineer is needed to extract the data, analyse it, and suggest improvements. The ML solution is also self-learning, so any feedback is collected back into the system. Zimmermann believes that this will:
Improve detection of failure reaction time from one day to five minutes
Reduce rejection rates from 4% to as little as 1%
Suggest failure reasons to help production with diagnostics
Zimmermann noted in the press release: "We are already working with Infor on concrete new solutions for artificial intelligence around digital manufacturing and production optimisation." This last point is one of these, demonstrating that the project is going well and is well advanced.
Enterprise Times: What does this mean?
SEG Automotive will soon rely on a single cloud-based ERP. When it completes the project, it will have a single view of all data across the organisation. This will give the leadership real-time visibility of global issues supported by machine learning. It will allow it to rapidly improve processes not just in one plant but globally.
This is an important win for Infor. Not only because it is a German automotive manufacturer but also because even after such as short time, it is demonstrating the benefits of its solution.
Joachim Harb, Infor senior vice president and general manager of Central Europe, commented, "Our CloudSuites enable our customers to successfully implement their digitization strategies. Since the German automotive industry is known worldwide for high-quality vehicles and components, we are all the more pleased to support one of the most important suppliers to the industry with our multi-tenant cloud."
Others will take note. While SEG was replacing SAP solutions that were no longer fit for its purpose after the carve-out, Infor has proven its solution in this market. For Infor, it will hope that this will lead to new opportunities in a competitive market with SAP, QAD and Oracle all targeting the sector.