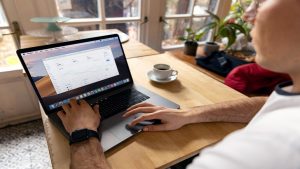 As world starts opening up after Covid-19 lockdowns, research from Sensor Tower indicates the use of top mobile video conferencing apps is here to stay. Sensor Tower data shows usage of three mobile video conferencing apps remains elevated beyond the peak of 2020 COVID-19 pandemic. An analysis of Store Intelligence data reveals that collective monthly active users of Zoom, Microsoft Teams, and Google Meet in the first half of 2021 were still more than 2.5 times higher than in H1 2020.
Video conferencing usage continues climbing
Unsurprisingly, Zoom, Microsoft Teams and Google Meet saw a surge in usage in 1H20. Collectively climbing to nearly 21 times higher than in H1 2019. Despite reports of screen fatigue leading users to seek out different types of entertainment. For example, social audio platforms like Clubhouse—the same cohort of video conferencing apps grew 151% Y/Y in H1 2021.
June 2021's active users for Zoom, Microsoft Teams, and Google Meet were 2.5 times higher when indexed against March 2020. When indexed against monthly active users in March 2020, the three apps saw more than 3.5 times more users engage with them in June 2021.
New mobile users flock to video conferencing
While the top video conferencing apps have seen increased usage from existing users. Apps such as Zoom have continued to see elevated adoption as well. Zoom, Microsoft Teams, and Google Meet have collectively seen consistent adoption rates across the past four quarters. Although their adoption is unsurprisingly down from Q2 2020 at the onset of the pandemic.
The top video conferencing apps have seen a slight dip in their installs when compared to Q2 2020. Recent adoption is still up when measured against pre-pandemic levels in Q1 2020. The cohort's Q1 2021 installs were up 51% when compared to Q1 2020. Q2 2021 installs were up 35% when compared to the same period.
A growing ecosystem
Zoom, Microsoft Teams, and Google Meet have continued to iterate on their platforms over the past 18 months. Microsoft and Google have both rolled out quality of life improvements, such as Together Mode and filters. Zoom has turned its eye toward building an events marketplace and support for third-party games.
Some of these initiatives are aimed at improving the remote experience, while others are in preparation for the return of workers and students to in-person offices and classrooms. Whatever the future of virtual get-togethers hold, the platforms will likely continue to reach parity in some features while also seeking to differentiate themselves to both retain existing users and siphon away consumers from their rivals.
Enterprise Times: What this means for business?
Remote working, collaborative working and the other technological practices accelerated by Covid-19 are here to stay. This is supported by data from Sensor Tower. Zoom, Teams and Google Meet saw usage surge 21x in H1 2020 compared to H1 2019. The UK government has been trying to encourage people back into the office, as city centres begin to die. However, technology has demonstrated that workplaces remain productive, even when teams working remotely. The genie is now out of the bottle.
IT departments across organisations will have to adapt to support permanent remote working. While some companies have adapted well, many are still struggling to deliver the right level of IT services. Furthermore, It will be a major challenge for businesses to persuade employees to return to the office. Every survey indicates employee satisfaction is much higher when employers provide flexible and remote working. Businesses will have to strike the balance between supporting collaborative working in the office and remote working at home.