Sparrows Group has once again chosen to work with Infor Gold partner Progressive TSL as it looks to move its EAM solution to the cloud. It is part of a wider digital transformation program to move solutions to a cloud infrastructure. It has decided to reimplement Infor EAM in a multi-tenant AWS installation. Ironically, the EAM solution will soon become part of Hexagon AB after it announced it would acquire Infor's EAM business for $2.75 billion.
The digital transformation began several years ago. Sparrows Group has already moved its infrastructure to a private cloud provided by Brightsolid. At the time, Brian Docherty, Head of IT & Facilities commented, "Typically, people don't think about infrastructure until it stops working. Now, it always works. It's boring, but that's okay because boring works."
The latest project will see 400 users move to use the cloud EAM solution once the project is complete. The engineering and maintenance services specialist for the global energy and industrial sectors has worked with Progressive before. In 2015 it implemented the EAM solution on-premises. It is, therefore, well placed for this project with an understanding of the solution and the Sparrows Group Business.
The original solution delivered several benefits to Sparrows Group, including a purchase to pay solution and the integration of Infor EAM with Infor SunSystems Financials. Docherty commented, "Progressive have helped Sparrows Group to deliver a number of tangible cost savings through their Purchase to Pay solution. Many of our manual processes have now been automated, and the mobile solution provides approval access wherever people are working from. We look forward to the next phase of our global roll-out with Progressive."
The multi-currency solution was subsequently rolled out across the global operation of Sparrows. Sparrows now use EAM across its European, Middle East, African and Asian sites.
Why are they moving?
The project is the next stage of the digital transformation journey for Sparrows. It will integrate its legacy solutions into Cloud EAM. This presumably includes those applications running within the Brightsolid private cloud and Infor SunSystems. This is the ERP solution used when the original installation was completed.
There is no indication that it has moved off SunSystems. Perhaps the next stage on its journey will be to consider which Cloud ERP application it moves to. Infor now offers Infor SunSystems as a multi-tenant cloud solution, though this does not appear to be part of this project.
What is clear are the benefits that Sparrows expect to realise from the migration. They include:
Reduced total cost of ownership
Seamless access to the latest updates and innovations
Enhanced performance, reliability and availability
Greater scalability
Michael Reid, Sparrows Group finance systems manager, commented, "We are delighted to have agreed to move to the Infor cloud. The benefits of the SaaS offering were clear, with automatic software updates and cybersecurity compliance being just a few of the many advantages. We are looking forward to working with Progressive to transition from our current on-premises solution."
Enterprise Times: What does this mean
First, this announcement shows the strength of the Infor (Hexagon) EAM solution. Sparrows do not appear to be put off by the pending acquisition, nor do they appear to be looking for alternatives. For Progressive TSL, it is a testament that they have stayed close to a client for the last six years. It is something that stands them in good stead moving forward in a cloud application-based world.
Chris Walcot, CEO of Progressive TSL, said, "We congratulate Sparrows for making the forward-looking decision to move to a SaaS EAM solution. Progressive will be using its specialist technical expertise and tools to ensure a smooth transition of Sparrows Group's 400 Infor EAM users to the Infor cloud."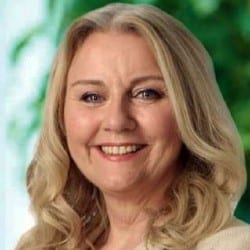 For Infor, it once again shows the strength of its EAM solution, one that it is about to sell. However, with a tight integration to SunSystems, there is a potential for additional revenues through the Sparrows relationship.
Anwen Robinson, Infor GM and SVP of UK & Ireland, commented, "Due to the breadth of capability in Infor EAM, Sparrows was able to optimise its supply chain and procurement operations that surround its asset management activities.
"By using Infor EAM in the cloud, Sparrows can expect to benefit from more transparency, control, and better decision-making options, helping to improve the performance and efficiency of its international operations."