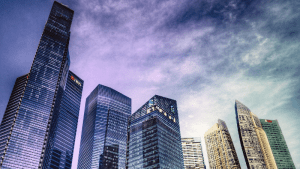 Cryptocurrency exchange Independent Reserve has received an 'in-principle approval' letter for a Major Payment Institution Licence in Singapore from the Monetary Authority of Singapore (MAS). Obtained under Singapore's Payment Services Act ('PSA), it should mean that Independent Reserve can operate as a regulated provider for Digital Payment Token (DPT) services. According to Independent Reserve, this is one instance where a virtual asset service provider (VASP) has the in-principle approval to become the possessor of a Major Payment Institution Licence in Singapore.
Adrian Przelozny, CEO of Independent Reserve said: "To be one of the first cryptocurrency exchanges to be notified by MAS of our in-principle licensing approval is a reflection of the robustness of the policies, procedures and risk management systems that we have put in place to guide our day-to-day operations.
"It provides certainty for us as industry participants and security for our customers, knowing that their chosen platform has passed the scrutiny of a world-class regulator. The granting of Digital Payment Token licences by MAS will continue to put Singapore in pole position as the leading financial hub in Asia. We are proud to be a positive and compliant contributor to this fast-growing industry."
Independent Reserve
Established in 2013, Independent Reserve claims to be Australia's most trusted cryptocurrency order book exchange and OTC trading desk. Over 200,000 customers – from Singapore, Australia and New Zealand  – use Independent Reserve to buy and sell:
Bitcoin
Ethereum
XRP
other major cryptocurrencies.
Independent Reserve offers a range of innovative features, including:
AutoTrader
OTC trading desk
API integration
(what it says is) world-class security.
Qualifying requirements
In the interest of promoting consumer safety in the digital assets industry, areas of particular interest to MAS throughout Independent Reserve's application process included:
customer protection mechanisms
transaction screening
robustness of IT services
compliance structures
AML/CFT processes.
To achieve a licence, the MSA expects all VASPs to have put controls in place to ensure:
due diligence
suitable solicitation
adequate risk disclosure.
"We are delighted to be one of the first to obtain in-principle approval to provide our services in Singapore and we wish to thank the regulator for the time and effort they have invested in this process. We were impressed by the thoroughness of the licensing process and the level of detail required to ensure our systems and processes are robust and up to strict regulatory standards," said Raks Sondhi, Managing Director of Independent Reserve in Singapore.
Enterprise Times: what does this mean
Independent Reserve has embarked on international expansion. It set up its first overseas operations in Singapore to provide digital asset exchange and OTC trading services to Singapores' people and institutions. According to Mr Przelozny, the attraction of Singapore is the local regulatory framework, as set out by the MAS. It makes it possible to participate in the local market with confidence.
Despite Independent Reserve's bullishness about obtaining the 'in-principle approval' letter for a Major Payment Institution Licence, in the larger picture what may matter more is that Singapore, through the MSA, is bidding to become a focal point and regulator for crypto. Enterprise Times expects there to be much competition from other markets/regulators. Where the MSA may have an edge is in its ability to move fast. But all will depend on standards and confidence being maintained – a tricky balance for the immediate future.