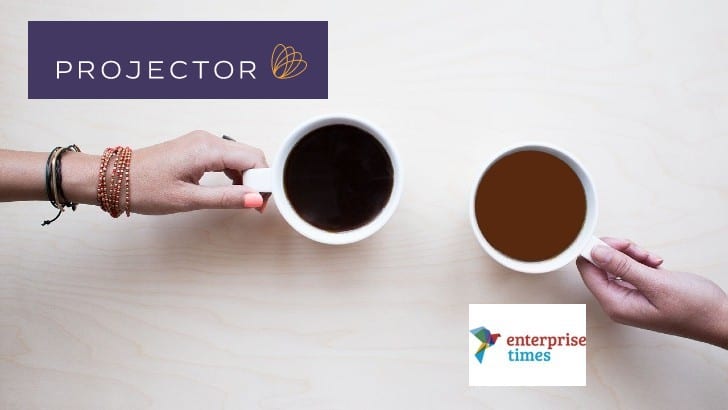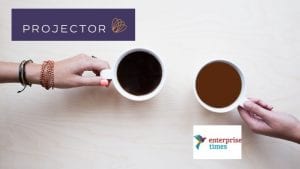 Enterprise Times caught up with Denis Whelan, CEO of Projector, recently. Whelan has reinvigorated the company, refreshed the brand and is looking to grow the company over the next few years. The company has changed considerably since Enterprise Times caught up with Steve Chong, Chief Operations Officer, in 2019. Enterprise Times first asked Whelan for the Projector PSA elevator pitch?
"Projector is a professional services automation platform. Where we think we're different in the market is in three specific areas. We unlock speed to value for our customers by being purpose-built for services. We provide enterprise-grade insight using a very detailed data model that unlocks insight and performance into businesses. Thirdly, we're the best value for the money in the market. We've been doing it for quite some time, and we like to think about ourselves as the most performant PSA in the space."
What has changed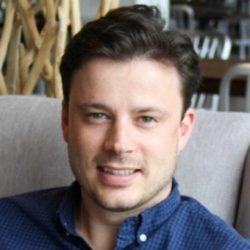 Whelan joined Projector about two years ago. Why did you join, and what is your vision for Projector PSA?
"I joined because of what I saw on the functional substance of the product, what it was unlocking for customers and the loyalty of our customers. I love the idea of adding on top of that a great experience for them in the product to make that performance more accessible and also optimising for the brand and looking at the broader market. There's just a massive opportunity that exists in the PSA space at the moment. It just feels like we're on the precipice of something big."
When I spoke to Steve in early 2019, there wasn't any funding in the company. I believe that Level Equity invested coincidentally or maybe not coincidentally the same month that you joined. Can you make a statement about that investment? Are you looking for additional funding at the moment?
"We are a fully-funded self-sustaining business. We did take on investment in 2019, and I came in with that investment. I'm happy to confirm that Level Equity is one of those players, and Lock 8 partners is another."
Where is Projector PSA now?
Can you give me a state of the nation update for Projector?
"We've been growing at an above-market pace, which has been really nice with the many new investments. We have hundreds of customers all over the world. We're about 40 employees based out of Boston, and we have several remote employees worldwide."
What is your target market? And how is it evolving?
"The way that we think about our target market is his knowledge-based services and project-focused work. We look in the mid to large size professional services organisation, 50 to 5000 range of resources. We do well where folks are having challenges wrangling the complexity of their business model, global footprint, multi-currency, multi-projects for single customers.
"Where there are foreign exchange rates, we do really well in those difficult models. The harder, the better from our perspective. We think about ourselves as a proven player with high performance, so many of the customers and potential customers that come to us have used us and seen the level of support. Something that we enjoy is that we're that the highest satisfaction PSA in the space. We have been for the past ten years, according to SPI (Research)."
When I spoke to Steve, at the top of the list was marketing agencies. Is that still fundamentally the main industry? Are there others?
"Good question. Digital creative marketing, management consulting, IT Technical Services, Systems Integrators, and a wide variety of management consulting organisations. There's a huge amount of disciplines in management, consulting. Then we also have embedded services in software companies as well. Those are really our focus areas. Knowledge-based project-focused in those core categories."
On partnerships
What's your strategy towards partnerships in both channel and technology?
"We are partnered with several folks. Microsoft for the platform BI perspective. We also have several integrations, Salesforce and HubSpot, and we unlocked Slack recently. We continue to have those one to one relationships with Intuit for QuickBooks and Sage Intacct."
What about channel partners?
"We're currently in the process of thinking about and executing on that strategy."
Where does PSA fit?
Do you see traction with Dynamics CRM and Salesforce CRM in terms of those integrations, or is it ERP first? What do Professional Services organisations select first, CRM, ERP, or PSA?
"It's a good question. I think it's both, which is a little bit of an unfair answer. The trifecta of every professional services organisation, you need a great CRM, you need a PSA, and you need some sort of accounting technology.
"How people are making decisions on that fundamentally depends on their objectives. If your objective is to sell more services, then one might lean more toward CRM connectivity of which, we have native integration to all the major platforms. We continue to see some really cool stuff that's coming out from both Salesforce and HubSpot, as well as Dynamics.
"If you're a more operational PSO, where your goal is to scale the business, not just grow the business from a net-new sales perspective. Or you're actually trying to scale your operations and deliver profitable work. We think about that as a critical connection too. We have a variety of integrations from an accounting perspective.
"How we think about the world is a balance that needs to exist in every professional services organisation. Yes, you need to sell and deliver good work, but that work needs to be delivered profitably. Your resources need to be optimally utilised so that you can scale your growth. We call that our product framework. That's the lens through which we do all of our development. Delivery, profitability, utilisation, growth, every single thing that we do sits inside of one of those areas. Both CRM and accounting are table stakes for any PSA platform that exists in a mid-market or enterprise space."
On product
What's on the product roadmap for the next six months?
"A couple of things. I mentioned that we're really performance-oriented. You saw that BI release that we did. We think that that helps to unlock performance for our customers. So performance being number one, ways to lean into what we've already done and expand on BI.
"Two is really focusing on the experience of professional services organisations that are thinking about how to streamline operations and workflows and making it a great experience. Just getting out of the way of consultants to make sure they can deliver great work.
"Then scale, from a perspective of continuing to unlock more integrations inside our ecosystem, both from a collaboration perspective and thinking more about project management and the delivery of work and accounting. Also, we want to and will deliver best in class infrastructure. That's on the short term roadmap. Those are the big items that we're working on."
On infrastructure, it sounds you're moving, to Azure perhaps?
"We're going to move to one of the big players. I don't want to mention the name quite yet, because we're currently finalising the contract."
Looking forward, looking back
What have you achieved this year?
"Tons. We continue to outpace our expectations on the budget from an annually recurring revenue perspective. We are well ahead of the pace of what we would have expected on financials, customers, lead generation. We've launched our new brand, we've launched our new UI-UX. We've launched a brand new BI platform. We brought on a head of product, Richard Calhoun. He and I have worked together very closely in the past, a very good friend and one of the best product leaders in the space. We moved into a new office, and all during a global pandemic. So it's been fun."
What do you hope to achieve in the next 6-12 months?
"More of the same. We continue to think our market is expanding quickly and we have a unique place in that market that not many other players can touch. We continue to think that we're going to outpace our projection on customers that we're signing. Also, we're going to continue to recruit and hire great people for the business. People that make it their mission to solve hard problems in the professional services world. We want to continue to get back to normal and get into our nice new office."
Any plans for acquisitions?
"We're certainly open to it, but I can't quite say yet."
Will Projector PSA expand internationally?
And what are the plans are international growth?
"I ran an international business prior to joining Projector and lived in Australia for three years. International is near and dear to my heart. Yes, there are international aspirations. We're looking at that for sure. We have a large customer base from an international perspective. It's definitely a watch area for us."
It sounds like it will not be in 2021, in terms of office presence, anyway.
"We already have a physical presence. Office space and presence should be bifurcated mostly because we're just entering more of a remote world. I don't know if having an address in London makes us more or less International, given some of the changes in the way people are working and the connectivity of people through collaboration tools. That being said, I wouldn't discount that it's not happening in 2021, but I think you're probably right, if not 2021, probably the first half of 2022."
Whelan clarified that London was just an example. Whelan previously lived in Sydney, so it could equally be Australia.
On challenges
What are your challenges?
"There's lots of innovation that's happening in this space. The biggest challenge for us is staying true and maintaining focus on what we do really well. I see many folks saying they're getting into AI or ML or automating time entry or activating integrations that may or may not actually add value to customers. The biggest challenge in any growing business is knowing what you're good at, staying focused and investing in what you're good at. That's where we are. If we lean into that, we think that there's a massive upside for us."
The book question
What's the latest business book you read, and what you take out of it?
"The latest business book that I read was Thinking Fast and Thinking Slow (by Daniel Kahneman, Amazon Aus, UK, US) that was given to me by a close friend. The thing I took away from it is that there's just a bunch of different mental models to think about how to make decisions in any business. Some lead to great decisions and slow operations. Others lead to fast decisions and maybe incorrect decisions. That would be the takeaway from me."