Why is a unified data model important for Professional Services Organisations? This is one question that a recently published Mavenlink whitepaper (registration required) authored by Roy Edwards of Enterprise Times seeks to answer. At ten pages in length, the whitepaper delves into the reasons why an organisation should consider a unified data model. It explains what one is and the benefits of one.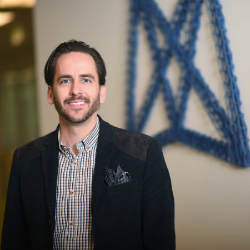 Roger Neel, Chief Technical Officer and Founder at Mavenlink commented: "A unified data model is a business process supporting tools and applications. It's entirely about how real users interact with business processes. You have to model their day-to-day life, including interactions with the various components of a unified model such as timesheets, utilization and staffing reports, project management software, PSA. Pulling data together, normalizing it, and then being able to get real insight on it."
The whitepaper then delves into why an organisation should rethink its decision on how it holds data. There is no doubt that a unified data model has advantages. It also acknowledges that there are challenges to creating one. However, the counter-argument of a distributed data model is not detailed. Is this a flaw in the whitepaper, perhaps? However, few would argue with the approach, with many vendors such as Workday (with its Power of One) also evangelising the benefits.
The meat of the whitepaper then provides some practical steps for organisations to approach deploying a unified data model, what it looks like and how to take advantage of it.
Why this whitepaper is worth a read
Edwards delivers a comprehensive ten-step process for any organisation looking to deploy a unified model. He picks out and explains each step clearly. Where the subject such as data transformation cannot be covered within the scope of the paper, he references blogs that explain them in more detail. For any business leader contemplating the move to a unified data model, this is a useful resource for any relevant project
After the useful ten steps, he then explains nine factors that purchasing teams can use to assess the different data models available. Each factor includes questions to ask potential vendors during a procurement, ensuring that the right solution is chosen.
The closing sections provide more practical advice and takeaways. Edwards cites four attributes that every unified data model should contain:
Scalable
Accessible
Structure and Intuitive
Automated
The inference is that if the organisation selects a unified data model that does not include all of these, they have probably chosen the wrong one.
Enterprise Times: What does this mean
This is the second in a series of whitepapers that Enterprise Times created for Mavenlink. The paper draws on the authors deep experience of deploying solutions. Unusually it presents the reader with several take-outs that many readers can use for their documents and research.  Organisations considering how they want to leverage their data will find this a useful tool.
Where the whitepaper falls short is in making a case for a distributed data model. With Mavenlink advocating a unified data model, this comes as little surprise. However, there are use cases where a DDM makes sense, though most vendors are advocates of the UDM approach.