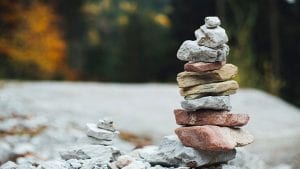 Contextual Decision Intelligence (CDI) vendor, Quantexa, has said its revenues doubled in the fiscal year 2020. The company saw an increase in new customer wins of 67% compared to FY19. Additionally, sales of its Anti-Money Laundering (AML) products rose by over 80%. Outside of its core Financial Crimes business, revenues also surged by 230% compared to FY19. In some vertical industries, such as Government, it saw a massive 440% growth.
All of this is good news for the company that raised US$64.7M in series C funding in July 2020. At the time, the company said that money was to help it "fuel additional growth". It seems to have done that, although Quantexa declined to give details of its revenue. Has it doubled from £2.5M to £5M, from £10M to more than £20M or something greater? With the company ducking questions about its claims, it seems only its investors are likely to know the answer to that question.
Vishal Marria, CEO of Quantexa, said: "Quantexa continues its journey to become the global leader in Contextual Decision Intelligence. This has been a year of major growth with continuing support from our global clients and alliances.
"Perhaps most pleasing is the significant expansion into new industries and markets amid a global pandemic. We will continue to develop as the data and analytics provider of choice for enterprises in the financial sector and organisations beyond who seek to utilise context in making their data meaningful so they can more accurately and efficiently make trusted operational decisions." 
An expanded board to boost future growth
Quantexa has also made several appointments to boost its board as it deals with growth. Last September, it added  Annabelle Bexiga and Simon Collins to its advisory board. More recently, it appointed HSBC Bank plc and HSBC Europe CEO Colin Bell to its main board. It's worth noting that HSBC is also a customer and investor in Quantexa.
The company has not just increased its board members. It has also added more staff. Over the last year, staff numbers grew by 18%. The company also opened offices in Melbourne, Australia and Singapore.
Enterprise Times: What does this mean?
Financial regulations are getting tougher and increasingly complex. Penalties are also increasing, and regulators are becoming increasingly willing to take on large financial organisations. To deal with this, many of those organisations are installing complex software solutions to meet demands such as Know Your Customer (KYC), AML and fraud detection. It is no surprise, therefore, that Quantexa is doing well.
What is of more interest is the growth outside the financial sector. Companies are beginning to realise that many of their data initiatives have failed to deliver over the past few years. As they move towards a world of continuous digital transformation, they need better data management tools. This is the market that Quantexa is beginning to see growth in.
It will be interesting to see just how quickly the non-financial business can become the dominant income stream for Quantexa and where it goes with new products and acquisitions.