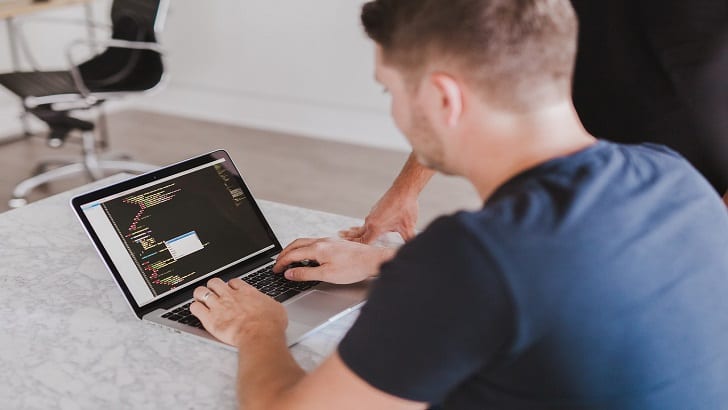 Salesforce has announced its latest low-code innovation for the Salesforce Platform — Dynamic Interactions. Salesforce says Dynamic Interactions drastically simplifies the process for building apps with components that communicate with each other, pass data back and forth, and react to user actions.
Dynamic Interactions enables developers to build interactive components. The components could be anything on a web page users can interact with. This could include a list, a data entry form, a chart or a map. Once created, IT users can dictate when components will react, like when users click their mouse or press specific buttons, and how the components interact with each other on a given page, all in the App Builder interface.
Speeding up development cycles
Prior to Dynamic Interactions, developers had to build custom components and programme their interactions every time they spun up a new app. This constrained developer resources and delayed the delivery of business-critical apps. By empowering IT users with these new low-code capabilities, Dynamic Interactions helps speed up development cycles. The company also says it reduce costs and drive business outcomes fast. And because components are now reusable, they can be applied again and again to any new application or business process.
The company cite the Yelp page as an example of Dynamic Interactions in action. When a user selects a particular business from the list presented, that business' location is automatically highlighted in the embedded map. Or, an interactive website where selecting certain options from a list will trigger automatic changes to a corresponding graph. Using Dynamic Interactions, experiences like these can now be created by IT admins and business users using just clicks.
Platform built with low-code
Salesforce says every experience on its platform is built with low-code. The platform comes with service availability, scalability and security features built-in. IT and business users can create contextual and automated experiences that provide the right information and actions at the right time.
And, whenever needed, developers can customize and extend app functionality by incorporating standards-based code and leveraging the full suite of products and services that come with the Salesforce Customer 360 Platform.
"We are thrilled to be part of Salesforce's pilot program for Dynamic Interactions," said Fabien Taillon, Chief Technical Officer, Texeï.
"We've continued to see significant time savings. Faster development cycles from existing low-code tools like App Builder. We are confident Dynamic Interactions will benefit our customers by empowering admins to deliver even better business-critical apps," Taillon added.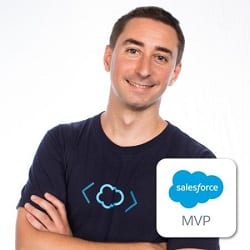 What are the benefits of low-code development?
Opening the gates of development to non-technical employees presents a number of advantages. Businesses and organisations can cut back on the time associated with development cycles. By not having to send every new development request to over-worked IT departments. Instead, individuals across all departments can take responsibility for developing their own applications, freeing up IT for other vital tasks.
Low-code application development also helps keep IT teams small, agile, and focused on more innovative and complex tasks. By using existing talent from throughout the organisation, businesses eliminate the backlog of applications that IT is responsible for. Most importantly, low-code application development framework solutions allow IT departments to unload certain development projects onto other teams. Allowing them transform customer and employee experience by spending more time on innovative capabilities such as AI, IoT, machine learning, and conversational interfaces.
Bridging the skills gap
Additionally, low-code development can help bridge the skills gap. As new technologies become available, it can be difficult for traditional developers to stay current. New browsers, operating systems, and devices that would otherwise require extensive training to be able to code are simply factored into the framework. This allows users to jump directly into the development process. Low-code development platforms, by maintaining all the underlying cloud services to support new technologies, keeps developers current. As a result, preventing them from falling behind on new trends.
Salesforce has delivered several low-code innovations over the last year, including solutions that guide employees through complex tasks, intelligent workflows that automated more than 421 billion manual processes in March 2021 alone, and Einstein capabilities that supercharge apps with billions of daily AI-powered predictions, bots and analytics.
The Salesforce platform allows enterprises to create modern digital experiences and apps that drive real business results from anywhere. The company says at its core is a series of low-code technologies that empower everyone. Not just developers, to build business-critical apps and automated processes with simple drag and drop tools. Using clicks and pre-packaged code, IT and business users can easily collaborate with developers — all on a single platform — to build apps faster, which opens up time for resource-constrained IT teams to focus on complex projects. Dynamic Interactions is expected to be generally available in Winter 2021.
Enterprise Times: What this means for business?
The Salesforce platform is an impressive beast. Using the Salesforce Platform, companies have created 1.36 million apps since March 2020 — more than 100,000 per month since the pandemic hit US shores. However, it was never associated with the low-code movement. Yes, developers were always able to customise app functionality and extend standards-based code. Yet the company's core products are generally seen as large monolithic platforms. It will be interesting to see, if the company's is re-positioning itself. In light of the emergence and popularity of the more nimble microservices, API and headless-based technologies.