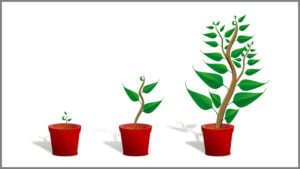 NetSuite has published a new report entitled The State of Growth 2021 (registration required). Despite the pandemic, 78% of EMEA businesses achieved their growth goals last year. This is only 4% below a similar survey entitled Unlocking Growth last year. The findings were based on a survey of 2000 business managers or more senior from eight countries UK, France, Germany, Nordics, Benelux, Middle East, Spain and Italy. The survey was also focused on organisations in retail, manufacturing, wholesale distribution, software & technology, professional services and advertising, media & publishing, with a turnover of between $5 million and $200 million. The survey was conducted by Opinium Research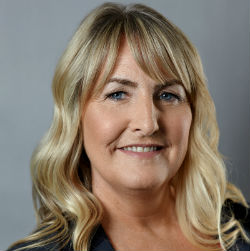 The report runs to thirteen pages and is a solid read. While the report is packed with insight, there is more data from the survey that was not included in the report. With such a large sample, expect more insights to follow. The report is divided into seven sections with an additional forward by Nicky Tozer, VP EMEA, Oracle NetSuite.
Tozer states: "It is evident in our findings that many European and Middle East businesses have rallied to adapt during the pandemic to meet their growth objectives. Businesses know there are still challenges ahead – ever-changing circumstances and accommodating employees' preferences to how and where they work – but it will be the organisations that evolve quickly and efficiently that will accelerate growth."
What is the state of growth?
The report has five main sections and then summarises three takeaways for business leaders to consider.
The state of growth in 2021
The headline statistics that things are not as bad as many feared. In Benelux and Spain, over 80% of respondents felt that growth met or exceeded expectations. Not surprisingly, the industries that have suffered are familiar, with 29% of retail and 36% of manufacturing falling short. Companies are having to reinvent themselves, leveraging technology such as NetSuite to achieve that.
David Rosenberg, Head of Marketing EMEA at Oracle NetSuite, commented: "We're seeing a lot of companies investing so that, even if they are not generating much profit now, they're ready for when things pick up. Their main focus is on being more adaptable, and a big part of that is making back-office systems useful from anywhere so they're better equipped to manage increased revenues."
Others have already pivoted during the pandemic. The survey also highlights that employees themselves have sometimes retrained. The section includes a mix of statistical data from third-party sources and further insights.
Achieving growth while dealing with a world in flux
This section highlights the challenges faced by many organisations. It specifically looks at the M&A activity in different sectors and countries. While the challenge of COVID seems to be receding, it is still the greatest challenge at 23%, others are close behind.
government regulations and tax reform (21%), (2020 25%)
new competitors disrupting markets (20%), (2020 23%)
political uncertainty (19%).
With evolving challenges, Rosenberg advocates the adoption of scenario planning. He states: "You need to see what the impact of short- and longterm investment will be. That means identifying those levels that have a positive and negative effect, refining and reviewing them constantly, and using the outputs to adapt your strategy. That then allows you to look at whether you restructure your investments, which in turn means you can adapt faster to market conditions."
The way forward
As organisations entered lockdown, there was a rush to implement collaboration software. In many cases, this did not manage to create the transparency needed across the business. However, while only 20% see collaboration as a challenge, 32% feel the lack of face to face collaboration is a problem that needs fixing.
The report highlights that many workers want to maintain a flexible working environment, probably moving to hybrid working. What is clear from the survey is that there is no right answer for the new normal. People like the choice of where to work. While some would prefer to go back to the office, many are happy with the current state of affairs. This satisfaction is reflected in the 93% of respondents who "love working for their company". Nearly twice as many (25% vs 14%) like their current employer better than a year ago.
The data question
Not surprisingly, the report highlights the increasing importance and availability of data. 88% of respondents now have the data to do their job, up from 81% the previous year. Worryingly though, nearly three-quarters of respondents are sometimes overwhelmed by the data available to them.
Rosenberg believes that organisations need to automate and shift to solutions that leverage AI to highlight the right data at the right time. He states: "When you have too much data it is hard to turn it into usable knowledge. Businesses need to be looking at what they can automate, and then how they can use that automation to serve up data in a way that is accessible and relevant to users."
Spotlight on Finance
NetSuite also extracted the responses from Finance leaders within the survey, though it did not indicate the number of respondents in this sub-sample. The report highlights some differences from the general responses. For example, Finance leaders are more positive about the outcome from 2020, with 82% saying they met or exceeded growth expectations. However, they are less optimistic, looking forward with only 49% believing that the organisation will grow in the coming year instead of 54%.
A look by industry
Unpublished in the report, NetSuite also provided some additional information around the industry breakdown for certain questions.
Remote working is common, but not for all. 29% in Manufacturing and 32% in retail do not expect any remote working. The question is where those respondents work in those sectors. It is reasonable to assume that shop floor workers will not be working remotely, but what about back-office staff such as finance, IT and HR. The devil is in the detail, and it is not clear what roles the respondents were in. the other percentages for respondents expecting no remote working were:
Advertising media & publishing: 16%
Professional services: 14%
Software & tech: 11%
Wholesale distribution: 21%
The challenges faced by remote working also varied by industry. Face-to-face collaboration was top in all industry categories except Advertising media & publishing. In that sector, face-to-face creativity and brainstorming was third by 1%, behind separating work and home life and office socials (both 29%).
In Professional Services, Manufacturing and Retail, the ability to solve problems with quick conversations was a major challenge. Perhaps surprisingly for Software & Tech, this was replaced by the ambience of being around others.
Separating work and home life was a significant challenge for Software & Tech (30%), Manufacturing (29%) And Media & Advertising. The statistics were fairly similar, and it might have varied more when looking at the age or home situations for individuals.
Enterprise Times: What does this mean
The State of Growth 2021 is a fascinating report with a wealth of interesting data both within it and as yet unpublished. The report highlights three take-outs. Our take-outs are similar:
Disruption will continue, and planning for that disruption is even more important.
It is not just about getting data. It is about getting the right insights from that data at the right time to the right people.
A flexible hybrid working environment is the likely route forward. Many organisations may need to personalise the working environment to individual needs balanced with the businesses requirement.
What is clear is that 2020 was not as bad for business as many feared. There is certainly optimism in most quarters for the year ahead. It is not without its challenges, but so is every year. Perhaps next year NetSuite will ask some questions around whether the challenges are increasing in number and complexity rather than just highlight the challenges themselves.