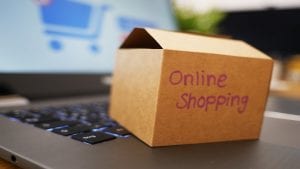 Mailchimp is taking its initial tentative step into eCommerce with the launch of two new tools for small businesses. Stores and Appointments. The company's Stores solution allow merchants and small business owners to recreate brick-and-mortar retail experience through an eCommerce platform. The solution utilises Mailchimp's marketing features like automations, email, and more to drive traffic to their site.
Appointments will help companies offer services bookings online and manage schedules and reservations all in one place.
Mailchimp's Stores product will enable merchants to create an online storefront. Add and edit products, process orders, and configure payments, tax, and shipping. The company's Appointments product will allow businesses to offer services bookings online and manage their schedule. The company says the real attraction of the solution is the built-in access to Mailchimp's marketing platform capabilities. The ability to find, build, and engage with customers. Small businesses will have access to the data of billions of marketing interactions. This will help them shape their targeting strategy and digital marketing strategy.
Why now?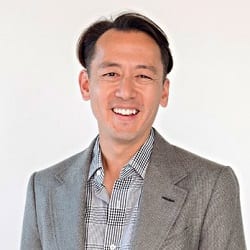 To address the obvious question, why would a marketing service get into e-commerce? According to Ben Chestnut, Co-founder and CEO, "Our customers asked us to add more commerce functionality to our marketing platform. Nearly 40% of our 14 million customers are in the commerce space, and in 2020, 61% identified as offering services.
"When small businesses start up, they shouldn't have to think about what eCommerce software they need to install. They care about building their brand, selling more stuff, and getting more customers. For entrepreneurs to get their time back. It is important for entrepreneurs to develop creative vision for their business, and spend less time building the back-office stuff."
Connecting with Mailchimp's smart marketing platform
Chestnut continues, "Small businesses told us they were tired of paying monthly fees to multiple point solutions. (CRM, email, websites, ecommerce, surveys, etc). They were even more tired of trying to sync all their data back and forth between all these services. They wanted all of it combined into one place."
Mailchimp has connected its new commerce features to the company's smart marketing platform. Creating a store is only the first step in a long road for merchants to be successful online. Mailchimp says having commerce and marketing functionality together, helps small businesses and entrepreneurs leverage data from billions of marketing interactions. They understand who to target, how to generate traffic to their store or service. How to convert customers, and how to drive repeat business.
Rolling out the solutions
Mailchimp's products can be integrated with hundreds of different apps and platforms, including a number of eCommerce platforms. This includes WooCommerce, BigCommerce, Magento, Ecwid, Big Cartel, and more. The company plans to continue to develop new eCommerce integrations and invest in current integrations. Mailchimp is also developing a community of partners available to help business eCommerce started or scale their expertise.
Stores is being tested in beta and will be available to 100% of current and new customers in the US and UK by May 18. Pricing for commerce features will also roll out on May 18. Appointments will be available to 100% of current and new customers from April 28.
According to Germany-based analysts Statistica retail eCommerce sales worldwide amounted to $3.53 trillion in 2020. Their estimate was developed before the COVID-19 pandemic and e-retail revenues are projected to grow to $6.54 trillion in 2022.. The global Coronavirus pandemic is likely to have accelerated that projection. Particularly as online shopping remains one of the most popular online activities worldwide.
Enterprise Times: What this means for business?
This is a really interesting development. Brick and mortar retailers continue to suffer as consumers increasingly embrace digital ways of buying. This is a smart move by Mailchimp. The company's new tools are designed to help entrepreneurs and small business owners digitise their businesses. These tools will allow Mailchimp customers to start selling products. In addition to accepting and managing appointments online from their Mailchimp website or store. Furthermore, they will be able to manage all aspects of their business all in one place.
Mailchimp says its goals are ambitious. To help merchants build their stores or online presence. Moreover, the company wants to help small businesses build their audiences to attract shoppers and receive orders, too. That means small businesses don't just see purchase or schedule information.  They will be able to see which emails or social posts drove traffic and purchases on their site. Furthermore, they will be able to easily target repeat customers with automations based on their browsing and purchase history. This will be an interesting and creative way for small business owners to manage customers growth.