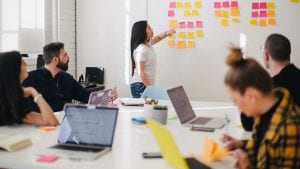 Immersive Labs, the cybersecurity training company, is helping 16-25 year-olds in Northern Ireland gain enterprise-grade cyber skills. Up to 1,000 students will get free access to Immersive Labs online training courses. Upon completing the courses, students will be offered job opportunities in various cybersecurity roles inside large organisations.
The deal is part of a pilot initiative between Immersive Labs, Capita and the Northern Ireland Department for Economy (DfE). The hope is that the move will achieve two things. The first is to bring down the unemployment rate in Northern Ireland. The latest figures from the Northern Ireland Statistics and Research Agency (NISRA) put this at 3.6% for those aged 16+.
The second hope is that it will help with inward investment and more jobs for the region. Having access to a highly-skilled cyber workforce will be attractive for employers.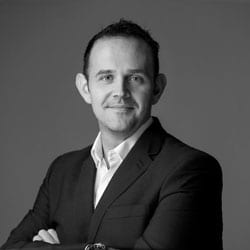 James Hadley, CEO of Immersive Labs, said: "It's great to see the Northern Ireland Government taking such a proactive role in addressing the need for cyber skills, as well as opening up careers to as broad a range of people as possible. Large organisations are not just held back by a shortage of cyber talent, but also a lack of diverse approaches to problems which benefit from a wide range of opinions and backgrounds."
Enterprise Times: What does this mean
Headline figures continuously scream that there is a shortage of millions of trained people in cybersecurity. However, the situation is more complex. It can be expensive to get the professional qualifications to break into the industry. Additionally, too many employers are focused only on those with degree qualifications. They continue to ignore those with practical qualifications and experience.
Immersive Labs making their training courses available to this age group explicitly targets those who may not want to stay in traditional education. It will give them practical skills that employers can begin to take advantage of immediately. It is also part of a wider training push by Immersive Labs. In the last year, they have offered free access to their course for military veterans in the UK and US.
According to Jake Moore, Cybersecurity Specialist at ESET: "Training young people is extremely important to secure our future's protection, especially in the face of a huge increase in cybercriminals. To encourage and advance the next generation of security professionals, gamifying essential skills is the perfect way to entice them: it is an extremely captivating and exciting strategy that has been proven to work well. It is also an important initiative to counteract the IT skills gap and increase cyber security education more broadly. 
"Hopefully we will see more initiatives like this around the UK, enticing more people into helping protect the country's infrastructure from inevitable cyberattacks."