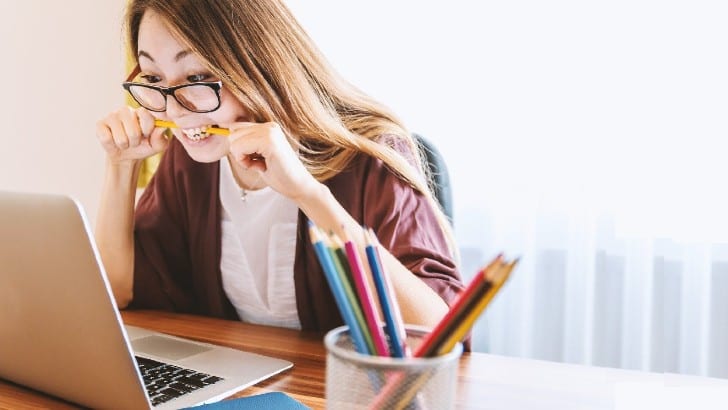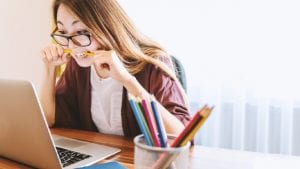 This question was the subject of a recent survey in the UK by Slack. The survey polled over 1,000 employees in an initiative to mark the end of Stress Awareness Month. It was conducted in partnership with Chartered Psychologist and Founder of The Career Psychologist, Rob Archer. The survey looked at wellbeing and the role of the employee.
The move to remote working has brought the challenges of mental wellbeing to the fore. For many, the separation between work and home life has blurred. The survey highlighted this, with 56% of workers have experienced burnout (emotional, physical and mental exhaustion caused by workplace stress) since the first lockdown in March 2020. While this figure is high, the statistics from other research varies wildly.
A 2018 Gallup poll in the US found that 67% experienced burnout at least sometimes. A study by the HSE has a much lower figure, though this related more to the days lost rather than with an average of 1.57%.
Rob Archer, Chartered Psychologist and Founder of The Career Psychologist commented: "Since the start of the pandemic, many people have understandably experienced higher levels of stress and worry. We know that overall rates of anxiety and depression have risen sharply in the UK due to many factors, including the isolating effects of lockdown and people feeling concerned about the health of themselves, family, friends, and colleagues.
"Many of those working from home are putting in longer hours and spending more time in back-to-back video calls every day. This, combined with a lack of variety, has meant that we have seen higher levels of burnout emerging. 
An additional challenge
The survey highlighted that new employees are especially at risk of burnout. The survey found that 66% of workers onboarded during the pandemic had experienced burnout. Of those, 31% who were also working from home felt that the lack of connection to colleagues and teams and being unsupported were contributing factors. What isn't clear is how big the sample of this subset was.
What do employees want?
The survey also asked what employees are expecting from their employers. 32% of UK workers admit to wanting a more mindful culture with set work boundaries. Some employers listen and 56% of respondents feel that their organisation is making improvements to work culture. These improvements are around wellbeing and flexibility.
However, there are concerns that once lockdown lifts and there is a return to normal, organisations may return to old habits. 42% of employees working from home are concerned they may not have the same flexibility in the future. The survey did not dive into the detail, and qualitative research might have drawn more insights. The possible reasons may have been caring responsibilities, the challenge of commuting, or even just a preference for working hours to fit in with others.
Stuart Templeton, Head of Slack in the UK, commented: "As stress and uncertainty have increased, leaders have understandably become proactive in tackling issues surrounding the mental health and wellness of their people. It's very positive that UK employees are already seeing an improvement in their work culture and what their employers are offering—now is the time for businesses to continue on this trajectory. At the end of the day, an employee who is cared for and supported will be inspired to do their best work.
"Business leaders must take employee experience to the next level, in order to benefit from the new post-pandemic trend of hybrid working. They need to take time to connect with people and be more aware of everyone's physical and mental health. This means creating a culture that champions employee wellbeing and provides workers with the right tools to be productive, both at home and in the new-look office environment."
Why is this important?
Organisations want to attract the best talent. To attract the best candidates, organisations need to ensure that their work culture is mindful. Key findings from the survey around this subject were:
32% of UK workers are looking for a more mindful culture and setting more work boundaries
25% of workers are drawn to companies that actively fight burnout
36% said those companies who offer increased work flexibility regarding hours and policies are the most attractive.
Actively fighting burnout was defined as being proactive about the mental health and wellness of their people.
Solving the challenge
Different approaches to solving this challenge include employee engagement software and improvements to existing HCM solution. These can make a huge difference. Slack also believes that its collaboration platform can have a big role to play in connecting people. Using channels, organisations can provide a central place to work, socialise, and help build bonds within the organisation. One organisation that has leveraged Slack is Kooth Plc.
Kooth Plc offers a series of products providing personalised digital mental health care, Kooth platforms include:
The company also leverages Slack to provide one to one support for customers and employees. Enterprise Times asked Slack how Kooth PLc is leveraging its tools.
"Slack has become a core part of how Kooth rolls out its around-the-clock mental health services. The company's counselling and wellbeing staff have a dedicated channel where they can provide feedback and offer real-time support when dealing with difficult and challenging cases.
"For example, managers, discussion moderators, and practitioners are on call during any given shift. Therefore, they use the Kyber app in the designated channel, named #mod-main, to make sure nothing slips through the cracks especially during shift changes."
Slack helps within Kooth too
Kooth also uses Slack internally. Slack commented, "Kooth also use Slack channels to connect as a team and continue to foster water-cooler moments. #koothpets is a popular channel that has helped to drive non-work related conversations at a time where keeping morale high is paramount."
Templeton added: "Although the pandemic has seen most UK office-based employees become fully remote workers over the last year, 80% of Kooth PLC's employees have always worked in this way. Slack is the tool that shortens the distance between each of them by facilitating real-time conversations which allow employees to use their collective expertise to better the mental health and provide around-the-clock critical support to those who need it most."
Enterprise Times: What does this mean
Organisations need to consider their approach to hybrid working and, more importantly, flexible working in the future. If there are too many constraints on workers, this could lead to an increase in burnout. Platforms like Glassdoor provide a window into an organisation's culture. A mindful culture will enhance the ability to hire great talent.
Archer commented: "As we return to a new world of work, employers will need to stay focused on championing wellbeing, managing workload, and giving people as much control over their days as they can, using technology in a smart way to help achieve this".
Slack provides a platform that enables teams, both internal and external, to work and socialise. It has also been heralded as a future UI for business applications with integrations into many applications. This is certainly one of the reasons why Salesforce is acquiring the company.
To answer the question originally posed, while some organisations have listened to their employees, many have regressed their culture. Tools such as Slack and Kooth Work can help organisations overcome some of the challenges. It will be the leader's responsibility to steer how their culture evolves.