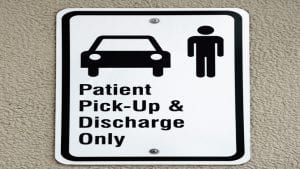 Unilog recently sponsored a panel discussion at its EVOLVE 2020 event and tackled the topic – "Driving Increased eCommerce Adoption." The event was chaired by Scott Frymire, Unilog's SVP of Marketing, and customers from the distribution and retail industries.
They included B2B distributors Sara Nelson, eCommerce Manager at GT Midwest, Nick Seefeld, eCommerce Manager at Hill & Markes. Jason Stokes, IT/marketing manager of Geary Pacific. Bill Harrison, Technology Operations Manager at McGuckin Hardware.
All the panel members have implemented sites within the last five years. McGuckin Hardware launched at the beginning of the COVID-19 pandemic. These eCommerce managers shared their best strategies to drive website adoption. In addition, they offered advice for other businesses looking to increase employee and customer engagement online.
What was the COVID-19 impact on customer buying behaviours?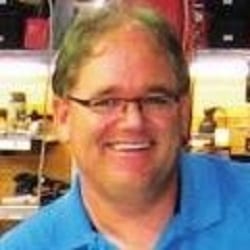 McGuckin Hardware launched its eCommerce site right at the onset of the pandemic. The company started out with just a small number of transactions per week. However, once the pandemic hit, online transactions "skyrocketed." The company rolled out curbside pickup service at the same time, which also helped tremendously. Online sales have since slowed down a bit, but not a lot. According to Harrison, "There were definitely a few bumps in the road launching right in the middle of this pandemic. However, it's really helped us grow business because we had so many opportunities we utilised with Unilog solution."
GT Midwest has also seen sales grow immensely in the past months due to the pandemic. In September 2020, the company surpassed 2019 web sales and seen more engagement online. Sara Nelson, GT Midwest says "Our chat feature has much more traffic, because our salespeople can't get in front of the customers right now. We're definitely seeing an uptick in everything online. We hope this web traction will stick."
Key customers to migrate online
According to Sara Nelson, GT Midwest, "We actually didn't go after our biggest customers first. That may sound strange, but our biggest customers are the ones who transact through EDI (electronic data interchange) or punchouts. The parts that they buy are proprietary parts which we don't sell online anyway.
"So, when it came to adoption, we targeted the bottom half of our customers, which has worked well for us. We actually had someone register, made a purchase on our site, who hadn't done business with us in three years. They received an e-mail from one of our inside sales reps telling them about our eCommerce site. That simple communication brought them back as a customer".
Getting smaller or low margin customers online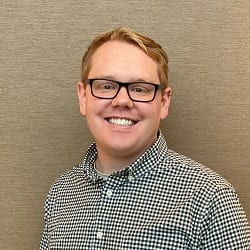 According to Hill & Markes, Nick Seefeld: "Our strategy was to get the smaller customers online first. So we could free up our sales and customer service teams from having to work with them over the phone. By moving those customers to transact online, it allowed our staff to focus on other responsibilities."
Seefeld noted that when Hill and Markes migrates customers online, the AOV (average order value) rises. "Our website has features such as related products and 'Customers also bought.' This makes visitors more likely to search the entire product category when they're registered online. In contrast, when they're on the phone just ordering what they think they need,"
Getting a higher AOV
Frymire agreed with this observation and stressed the need for retailers to think about the cost per transaction. He suggests smaller retailers or those with low-margin customers need to shift their behaviour and persuade customers to purchase online. Frymire added many Unilog customers reporting AOV 45% to 90% higher for their online orders than offline orders.
Jason Stokes of Geary Pacific noted its online lines per order has almost doubled, in contrast to when a customer calls in their order. "On the new construction side, those orders can typically be 50-to-80 line items. So those were the first customers we pushed toward website adoption".
"Previously, they'd come in to one of our branch locations with their long list of items to order. They could easily spend upwards of an hour to hour-and-a-half at our counter. Now, they have saved carts and can place orders on our site in five minutes. And, when they show up to pick up their order. It is already picked and pulled for them. That's a game-changer for those customers," Stokes added.
What are successful strategies to drive online adoption
According to Sara Nelson, "It's been cold hard cash. We offered cash incentives to our inside sales team to get them to push the website. That has been, by far, the best promotion we've run. We're actually still running it now and because it's done so well, we plan to extend it."
Geary Pacific has an ongoing contest between its different branch locations. Each branch geared to getting 25% of their sales as online orders. The company created a leaderboard with their standings to help drive a little friendly competition.
Customer adoption tactics used
McGuckin set up a loyalty programme for its retail customers. The programme was promoted in its store locations using banners and signage. Currently, 50% of those who shop in store are loyalty customers, so it's driving people to our website. Harrison noted more people signing up for the programme online than in-store.
According to Geary Pacific's Jason Stokes, "We've taken a more handholding approach to drive customer adoption. We walked them through the steps to sign them up on our site. For larger accounts, we signed up all their techs and any other people within their company required to place orders. This is by no means a difficult task to do. However, by showing how it can be done, we put their mind at ease and get customers registered with us."
Some words of wisdom
The panel were asked to give a single piece of advice to help any retailer drive eCommerce adoption
Nelson advices, "Make sure your inside sales team is on board. Comfortable with the fact that the site is not out there to take their jobs. We're four years in with our implementation and I hear some people are still concerned about that. Combat that fear by getting inside sales involved; that has made a huge difference for us."
Harrison suggests, "Our customer loyalty programme and e-mail marketing campaigns have been the most successful drivers for us. And I agree with Sara that having your staff on board is so important. When talking to customers, they can point them to the website to check events, product images, and other product information."
Stokes says: "Make sure any inside or customer-facing people are on board. However, make sure your staff are trained. This way they know how to use all aspects of the website and can answer any and every customer question. Our salespeople became comfortable with the new platform and started to see it as a resource. Then they really started to talk about it with our customers and generate more buzz."
Getting your team onboard
According to Seefeld, "Get your inside team on board. Make sure they're trained, that they are aware of any new site features, and that they know how to use them. Also, be available if they encounter issues while training customers. Jump in and do a screen-sharing session to help train them. If you're capable, conduct onsite training sessions for some of your larger customers."
Frymire suggested that retailers have to get the inside sales team on board. "Incentivise them to promote your site, and make sure they're educated and trained to use it. Customers need to be trained as well, which may require some handholding. You have to do what's necessary to drive the kind of adoption you hope to see," he concludes.
Enterprise Times: What this means for business?
This was an interesting and practical virtual forum that provided practical advice and suggestions for any retailers and enterprises. COVID-19 has accelerated the journey of many enterprises along the digital highway. However, an enterprise can only get so far along this road without customers.
The challenge remains for all enterprises, irrespective of size of sector, is how to migrate customers to digital Nirvana. The Coronavirus enhanced the digital education of consumers. As a result, customers now have higher expectations. This includes a user-friendly visual narration, simple navigation, free and fast delivery, simple checkout process, a seamless user experience. Furthermore, they want the ability to have a digital relationship across a growing plethora of devices and touchpoints. All the retailers at the Unilog virtual event discussed the operational complexities they had to unravel to support eCommerce adoption. And perhaps that remains the main challenge for enterprises.