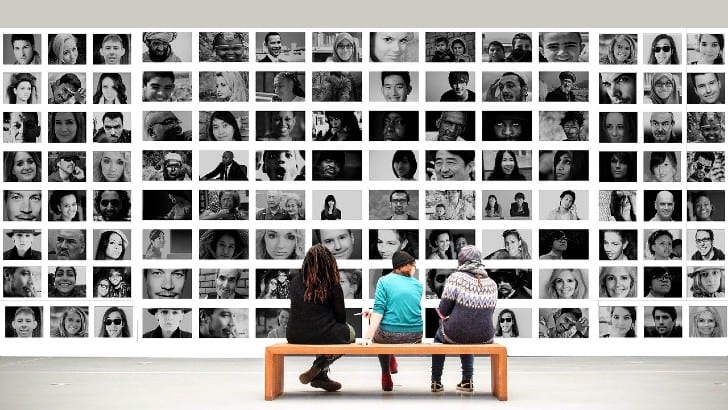 Sage has announced the launch of a new peer-to-peer customer service platform. The solution is built on the Limitless platform and is initially available only in the UK. The launch follows an incredibly successful three-month pilot scheme. Sage users can pose questions on the platform and have Sage Ambassadors answer them.
Paul Struthers, MD Sage UKI commented: "This past year has shown the importance of solidarity and the power of collective thinking. Our research[1] tells us there is a need for more business support networks. We also know that confidence rather than competence is often a key issue with business owners with 48% stating that a lack of self-belief hindered them."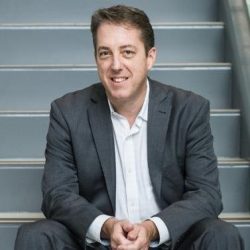 The service is built on the Limitless GigCX platform, a solution that Microsoft, Unilever and eBay also use. It allows Sage users to ask and have questions answered by Sage Ambassadors. These are users that Sage has confirmed as having deep expertise in accounting and payroll. Limitless refers to these people as Experts.
Sage hopes that this new and innovative solution will help small and medium-sized businesses as they emerge from the pandemic. The platform is initially available in the UK and is available for Sage 50c Accounts and Sage 50c Payroll. Enterprise Times spoke to Jonathan Cummins, VP Services and Customer Success at Sage, about the launch.
Sage Ambassadors
On the Limitless platform, users can apply to become Experts. Enterprise Times asked Cummins how Sage selected its Ambassadors.
"The initial engagement is with Sage. We want to be very careful about who we select to be part of the community based on things like their experience their tenure. We have a real care in who we select, so they have that experience, and they can certainly answer the customer queries that we would expect to be directed to them.
"Once we have an indication from the customers that there is an interest to be part of that expert community and that they would agree for us to share their details, we would then share those details to Limitless so that they can continue the engagement from that point forwards."
Once they become a Sage Ambassador, they can answer queries from users. More than 1,200 chats were answered during the trial period, and every response from an Ambassador was rated. The Customer Satisfaction score of their response achieved a CSAT 98% rating, far higher than the UK industry average of 76.8% (Source: the Institute of Customer Service)
The Sage Ambassadors are not Sage employees. This differentiates it from the open webinars that Sage runs every day for its products in the UK and Ireland. On these, a Sage employee is ready to answer any question from users attending. Cummins also revealed that these are genuine users offering peer advice rather than professional advice. The Limitless platform provides a micropayments system that recognised the time and input given by the Ambassadors.
What is the availability?
The press release title states that this is the first peer-to-peer customer service platform for SMEs. However, it is only initially available in the UK. ET asked Cummins about further geographic expansion.
"At the moment, we've started with the UK. We obviously want to make sure that the service that we provide to our customers is one which feels integrated and it's of the highest quality. Having established that now and seen some great results, we're starting to explore the regions. It's a conversation that we started to have with Limitless now, in terms of building out that roadmap together."
Access to the platform is available at the end of advice articles on Sage's Help Centre and in-product within Sage 50c Accounts and Sage 50c Payroll. Is Sage looking to extend the service to other applications, including Sage HR?
"That's an absolute possibility. At the moment, what we'd really aim for is Sage Business, Cloud Accounting. There is a volume of customers and need there. That fits into the principles of connecting peers with one another, sharing experiences and having valuable engagements with that group. That's an important next step for us and is where our focus is."
Cummins did not rule out the possibility of extending the platform to Sage Intacct customers either. Sage Intacct already has a strong community. Though certainly, at the lower end of its market, this could provide welcome access to peers.
Is this the future of customer service?
Cummins was keen to point out that this is not a replacement for traditional customer service. Sage is presumably reimbursing these authenticated peer experts, which means that it has an additional cost. Why did Sage take the initiative?
Cummins noted: "It's recognising that customers and the types of customers we have are changing as well. The way that they've done business with us in the past might not be the way they want to do it in the future. For some, it absolutely will be picking up the phone and call us. For others, we've got to move with the times and, and give them access to a different range of experiences and skills and actually peers with different skills."
Enterprise Times: What does this mean
Is this the future of customer service? Probably just a part of it. By embedding access within its applications, Sage also enables its customers' easy access to the platform at a moment that matters to them. Struthers commented: "In business, when you need advice, there's nothing better than knowing you are speaking to someone that truly understands your situation. We believe the empathetic service that Sage Ambassadors provide, is a true differentiator and we are already seeing great results.
"The past 12 months have tested our nation's SMEs like never before, yet they will be the driving force behind our recovery. The economy relies on their success so Sage is doing all it can to make this bounce back as seamless as possible. We have an ambition to turn this into a true peer-to-peer support network, bringing similar SMEs together to overcome their shared challenges and thrive in a post-Covid environment."
After the pilot, success seems assured. How long before other countries and applications are involved in the platform? How long before other vendors start similar initiatives? For Limitless and its AI-enabled GigCX platform, this is a great win. Having received £10 million in a Series B funding round only a couple of months ago from Redline Capital, it could provide a very useful customer advocate in the UK and elsewhere.
Megan Neale, Founder & COO of Limitless said: "We are absolutely thrilled with our partnership with Sage. Through the launch of Sage Ambassadors programme, we are seeing the passion, empathy, knowledge, and entrepreneurial spirit of UK's SMEs come together to deliver great customer service for fellow Sage customers. This is so vital in today's environment, and truly embodies our vision of empowering people to earn money by providing brilliant customer service for brands they love."
[1] Research by Sage and Edelman Data Intelligence, January 2021