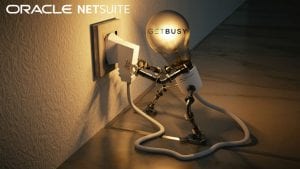 Oracle NetSuite has revealed how AIM-listed Document management vendor GetBusy has leveraged NetSuite to help scale its rapidly growing business. GetBusy was founded in 2017 after a demerger from its parent company Reckon. Since the demerger, the Reckon share price has halved while GetBusy has almost tripled its value since it first listed in August 2017. As part of the demerger process, GetBusy moved its headquarters to London with operations in the USA and Australia.
As a newly formed company, GetBusy made do with the financial management systems it was born with. In the US, Quickbooks, in the UK Sage line 50 and Australia, GetBusy inherited the Reckon accounting application, APS. The company now has revenues of £14.2 million and more than 67,000 paying customers across the three countries it operates in. Recurring revenue also grew by more than 30% over the last financial year. The churn for its two major products is also less than 1%, very low for a SaaS company.
Solving the challenge
With such fast growth, the company systems were struggling; Jason Ross, GetBusy's CIO, equated the system to the "technology dark ages". Not only were there three different systems, but currency conversion was also completed in Excel, and consolidation presumably was as well. The GetBusy leadership team knew that they needed an integrated solution that would work across national boundaries and offer support for its SaaS solutions. GetBusy considered a shortlist of three: FinancialForce, NetSuite and Sage Intacct. The project became even more urgent as the GetBusy solutions Smart Vault and Virtual Cabinet growth were accelerating.
The company selected NetSuite OneWorld ERP to replace its back end systems. When asked, GetBusy gave three primary reasons why it selected the NetSuite solution:
Ability to integrate other software and flexibility to set up NetSuite to suit us
Robustness of processes that NetSuite encourages
Revenue recognition capabilities
The project
The project started around June 2019. The NetSuite team completed the implementation in only three months, with go live in September. To achieve this, GetBusy leveraged SuiteSuccess for Software Technology. This includes the different modules best suited to a software company and has pre-configured dashboards, embedded best practices and workflows to enable rapid implementation.
It was not a simple implementation. NetSuite needed to integrate with applications already in use by GetBusy. These included Salesforce CRM, the Chargebee billing system and Zendesk. It utilised Celigo to integrate Salesforce CRM and Zendesk. For Chargebee, it used the native NetSuite integration. Now complete, the system is in use by around 20 users.
Has it made a difference: Ross commented: "Our mission to make people productive resonated more than ever in 2020. As our Chairman said – GetBusy has the right products, in the right place, at the right time. Without NetSuite, we would not have been able to function properly. Our old ERP system was on-premises, and things weren't connected. Information didn't flow in the same way as it does now."
The benefits
GetBusy can now automate the currency conversion process throughout the order to cash cycle. The finance team can keep a closer track of currency variations and track revenues accurately for local taxation requirements. Importantly the GetBusy finance team has complete visibility of its business. When anomalies are spotted or highlighted it can quickly drill down and find the cause of the issue, without waiting for time zones to align. Reporting across the business is simplified, with financial reports giving a single view of the business to leaders.
GetBusy is also taking advantage of the powerful revenue recognition built into the software. With 90% of GetBusy revenues from subscriptions, it is critical that the company can track and analyse recurring revenue for compliance and business reasons. It can now use the forecasting capabilities of NetSuite to plan for the future better.
Better for Finance too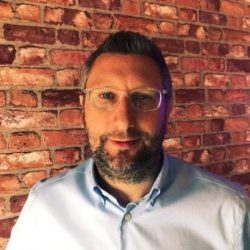 While the job for Ross has simplified, the finance team is the one that is gaining the most. Enterprise Times asked Paul Haworth, CFO, GetBusy, what NetSuite has delivered to the Finance team. He answered: "Instant view over consolidated results that we can slice and dice by department and brand. This previously took several hours to compile and review consolidation in order to see the group picture, and then more time needed to reconsolidate for changes once the group picture had been reviewed.
"Instant currency translation is a big time-saver for us and greatly reduces the risk of error. The flexibility to build saved searches and reports tailored to our needs means we spend a lot less time on manual analysis. Revenue recognition reporting means we can clearly see how revenue is being spread across all accounts giving immediate clarity and saving a lot of time during the year-end audit.
"The ability to build dashboards means that we can provide reporting to the management team which they can view directly and drill into, around things like new business, upsells and churn without a lot of manual analysis being required."
What does the future hold?
GetBusy has also integrated its solution to the NetSuite platform. Launched at the start of 2020, GetBusy has a hybrid SuiteApp listed on the NetSuite app exchange. It enables companies to store files against NetSuite relationship record, send and track those files internally and externally, and support eSignatures.
GetBusy recently launched GetBusy Collaborative Task Management, a new product that delivers a single location to organise, communicate and store work. The company hopes to extend its reach into markets outside of the Accounting and Bookkeeping sectors that its existing products generally align with. In 2021 GetBusy is looking to invest in expansion in the US. Having the NetSuite integration may help it both find partners and new customers in the region. The relationship with NetSuite can only strengthen as a result.
What isn't on the cards yet is further geographic expansion. Haworth commented: "We've got plenty to be going after in our current markets at the moment, so have no plans for boots on the ground elsewhere right now. But a big advantage of NetSuite is that it allows us to launch in a new territory very easily should we see the opportunity."
When GetBusy is ready, NetSuite will support that expansion into any territory.
Enterprise Times: What does this mean
Born Australian, though now headquartered in the UK, GetBusy is a classic example of a NetSuite success story. NetSuite has solved the challenges faced by the multinational software startup and enabled it to keep growing rapidly. That it has integrated NetSuite to its other internal solutions and also built a SuiteApp that will turn into additional revenues for itself is impressive. This is a relationship and a company that is worth watching. The challenge for GetBusy is that the task management market is saturated with a large number of other vendors. Can it offer a differentiation that makes it stand out?
Regardless, NetSuite will enable GetBusy to continue its growth trajectory, reassured that its internal operations are functioning smoothly. Ross concluded: "We've always strived to be a data-driven organisation. With NetSuite, we can be led by accurate, real-time data, which allows us to be agile. We use it to collect as much data as possible, understand it as simply as possible, then come to the best possible decision. You must determine your own personal success with data. If you don't report on it, it didn't happen."