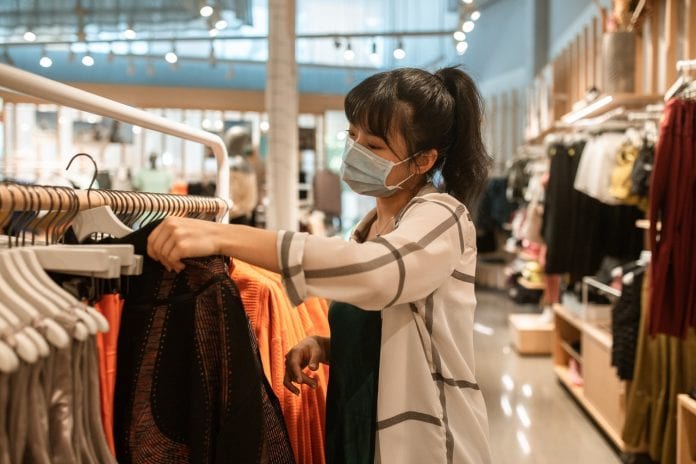 Pre-Covid, we saw the impact of online consumer demand growing and behavior adjusting.  However, brands often had time to analyze how they wanted to respond to it and when.  Once the world shut down from Covid, that power quickly transitioned to the consumer, with brands now being forced to adjust almost immediately if they wanted any opportunity to survive.
In our research, we found that 65% of consumers will be buying online more frequently over the next 12 months, with 20% telling us they're expected to only buy online within 5 years. There's massive opportunity here, but a lot of companies have missed out, and will continue to fall short. Brands lost sight of how powerful the consumer experience is, and how unforgiving customers can be if you don't deliver on your service promise.
Since the start of the pandemic, 61% of consumers have experienced some problems buying from brands online – and 25% have been let down by an online order since the crisis started. These widespread errors and delays mean shoppers are missing out on vital deliveries, adding more damage to an already tenuous relationship between seller and consumer.
It's not all doom and gloom though!  In fact, some brands have risen to the challenge of Covid with even greater levels of innovation. At Brightpearl, many companies we work with have added more delivery options to support customers' increased preference for local shopping. The adoption of Click & Collect has gone through the roof, as a necessity of Covid enforced change. Our data suggests that 41% of shoppers plan to increase their Click & Collect use this year.
Impact on physical commerce
While more physical stores are closing than ever before, the future of commerce post Covid perhaps sees a new version of brick and mortar. One that still satisfies the need for consumers to see, touch and use products before they purchase them, but also supports merchants who don't want to spend massive amounts of money on a physical storefront.
A recent study highlighted that, 63% of British shoppers plan to shop more with local businesses over the next 12 months. As a result, we may see a renaissance in the local high street that's sparked by so much of the world moving into a 'work from home' environment.
The same study notes almost one-in-five retailers are planning to move stores out of major city centres and into local high streets within the next 12 months. So we could see a future with more popup stores in local high streets as they become high foot-traffic areas. Out of town or local stores acting as fulfilment centers for Click & Collect orders, or stores sharing space in small metro outlets in these new high traffic areas.
Technology's role in shaping future commerce
As we see the emergence of more cross generational online shoppers, expectations and demand will keep growing in all areas of commerce. From products to payments, shipping, returns, loyalty and promotions.  Alongside this, there are an abundance of emerging technologies that support the development of newer channels. Voice commerce, text messaging, augmented reality, new social media outlets (e.g. Reels, TikTok) and even in-app purchasing in mediums like WhatsApp.
One of the impacts of Covid is the clear recognition from brands that they need to diversify their channels in case one of them is suddenly deemed obsolete. We predict retailers adopting multiple channels for customers to discover, connect and purchase. However, the complexities involved in managing all these channels – while delivering a joined up and consistent experience for customers – is going to be a growing challenge. One that requires complete visibility across all channels, as well as the ability to quickly and efficiently adjust to sudden changes from internal or external environments.
As the world moves digital, entering into technology partnerships will also become increasingly common for retail brands. Everyday we talk to merchants who tell us they have anywhere from 10-50 different technology solutions they use in their tech stack. One of the focusses for retailers will be on streamlining their technologies. Ensuring the technologies they utilise are extensible and that efficiencies can be gained by them all working together. When it comes to investment in that technology, it's likely that retailers will first look at the front-office solutions. These solutions are seen as the sexier and cooler tools that correlate directly to acquisition.
Technologies that are commonly undervalued are those that sync sales channels and orders with inventory and shipping. Vital to ensure consumers get the right product on time, every time. The tools also help you better manage returns and automate fulfilment so you can exceed consumer expectations. As commerce itself diversifies, we predict greater reliance on 'backend' technologies in order to help manage more complex operations. It also supports better end-to-end experiences. And, that's what matters when you think about the longevity of a brand. Outstanding experiences is what drives more loyalty. This ultimately increases customer lifetime value, arguably one of the most important metrics of a retail business. Companies only focusing on acquisition post-Covid, risk delivering a substandard experience and losing out on future sales.
The state of commerce: a Frictionless Future
As the world slowly opens up, the state of ecommerce Post-Covid will increasingly focus on eliminating end-to-end friction in the buying process. Making it so easy for consumers to shop from a brand that they keep coming back.
Post-Covid, maximising customer lifetime value is going to become even more essential. The Future Consumer Index reports that within the next year, 44% of consumers will prioritize brands they've purchased from before. And, recently, we've seen data supporting the value of retention vs. acquisition. Improving customer retention by 5% increases profits by 35% to 95%. With this in mind, companies simply can't afford barriers that lead to issues pre-or-post purchase.
The future of commerce will be about building engaging customer experiences that are done right. Every single time, across every single sales channel. Experiences which help to build brand advocacy, create positive sentiment, and encourage brand loyalty. With a lot of brands out there selling the same or similar products, it's no longer the product differentiation that gets you seen. It's the experience differentiation.
Creating these outstanding experiences requires ownership of all the touchpoints of the buying journey. Brands have to think about the emotions you want to create for customers every step along the way. Removing any potential bottlenecks within the pre-and post purchase customer journey, from the website experience, to delivery and returns.
Brands that recognize the importance of experience differentiation, make the correct technology investments to support customer expectations and frictionless commerce, will emerge as the ultimate winners when all is said and done.
---
Brightpearl is a retail operations platform for retailers and wholesalers with a clear mission to automate the back office so merchants can spend their time and money growing the business. Brightpearl's complete back-office solution includes financial management, inventory and sales order management, purchasing and supplier management, CRM, fulfillment, warehouse management and logistics.