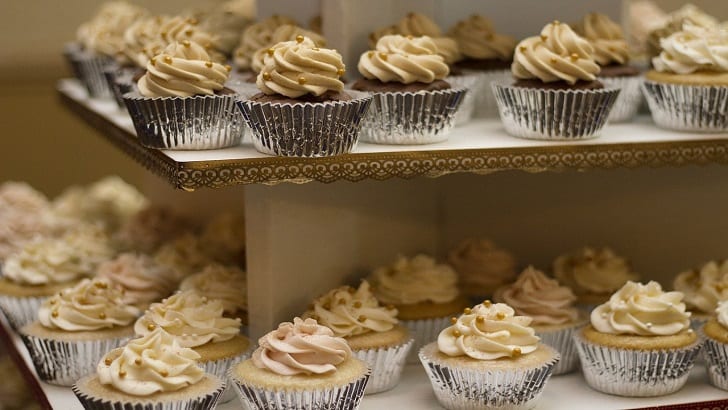 Retail and eCommerce highlights this week include: Fastly joins MACH Alliance to support of modern IT architectures that allow for greater agility and digital acceleration. Smartling integrates into Contentstack so customers can translate, localise, and easily deploy content in any language. Storied kitchenware brand Zwilling selects Kibo for modern architecture, speed to market, and focus on customer service. Arc XP has launched an eCommerce platform, Arc Commerce. Revionics renewed its agreement with Apotek Hjärtat, Sweden's largest pharmacy chain. Clickatell launches Chat Flow to support organisations to easily create, edit, test, and manage Chat Commerce communications.
Fastly joins the MACH Alliance
Fastly, a global edge cloud platform provider has joined the MACH Alliance. The MACH Alliance is a group of independent tech companies dedicated to advocating for open, best-of-breed IT ecosystems and future-proof enterprise technology. Fastly joins members who share the belief that interoperability and openness of modern software will propel current and future digital experiences architecture.
Consumers expect nothing less than great experiences from their favourite websites and web applications. To deliver such experiences, developers must carefully weigh the pros and cons of an age-old decision. Buy off the shelf, or build? Fastly's edge cloud platform and tooling equips developers and builders with the control and programmability they need to build modern, high-performance applications and websites quickly and safely
The COVID-19 pandemic effect on all forms of digital business demonstrated one of the more salient reasons to adopt a modular API-driven architecture. Amid the pandemic, many DevOps teams are managing revised business priorities, pivoting application platforms from data centres to multicloud, or deploying as-a-service offerings, and doing so at a very accelerated pace. This means the kind of collaboration encouraged by the MACH Alliance is more important than ever.
Smartling joins Contentstack's catalysts programme
Contentstack has confirmed that Smartling has joined its Catalysts partner programme. Contentstack's Catalysts programme is an ecosystem of industry-leading technology and service providers to accelerate digital experience innovation. Smartling is a cutting-edge translation company with technology to automate translation workflows with fully integrated language services that enable businesses to reach consumers in any language.
In addition to becoming a Catalyst, Smartling launched a new integration for Contentstack. The integration eliminates friction in the translation workflow. It offers customers automated translation job management, end-to-end efficiency in authoring and publishing omnichannel translated content, and onboarding in less than 30 days.
Smartling's new integration seamlessly ingests entries and releases in Contentstack, capturing both source content and visual context. Smartling's language services offer customers a single-point solution to manage translation automation and the human translation process itself. Completed translations are pulled into Contentstack automatically without any human intervention. With Smartling and Contentstack, brands can initiate, automate, control, track and professionally translate all facets of the global user experience.
Contentstack's Catalysts programme brings together agencies, consultants and technology companies to provide businesses solutions and expert insights to deliver personalised, omnichannel digital experiences. Catalysts work with partners to drive market visibility, manage growth opportunities and deliver transformational customer success. Catalysts advance the use of a microservices-based, API-first, cloud-native SaaS, headless (MACH) architecture, bringing award-winning technology, best practices and a proven methodology for delivering exceptional digital omnichannel engagement.
ZWILLING selects Kibo Order Management to automate inventory processes
ZWILLING J. A. Henckels AG has selected Kibo Order Management to automate inventory sourcing logic and fulfillment capabilities. Kibo is a provider of unified commerce. ZWILLING, based in Germany, founded in 1731, is one of the largest and oldest manufacturers of kitchenware. ZWILLING selected Kibo for its flexible, open architecture, speed to market, and recognised focus on customer service and support. The company plans to use Kibo Order Management to replace long-used manual processes across their globally positioned distribution centers with efficient automated processes. ZWILLING will power more than 100 online and offline retail stores around the world with Kibo Order Management.
Arc XP releases eCommerce experience
Arc XP has launched an eCommerce platform, Arc Commerce. The solution provides brand marketers with the tools and capabilities to build deeper relationships with consumers through brand storytelling and drive omnichannel revenue goals. The Golden State Warriors and the Chase Center will be the first customers to leverage Arc Commerce. They will launch a new hospitality marketplace called SuiteXchange.
Arc XP cloud-native digital experience platform brings together headless CMS, headless commerce and a front-end storefront experience. Arc Commerce features:
Marketer-first design emphasizes ease-of-use and control so marketers can build and execute on their commerce strategy without having to rely on development and design teams.
Seamless integration that draws on the benefits of a SaaS environment. This allows large or scaling businesses to launch new commerce experiences quickly and with minimal interruption for the business.
Exceptional merchandising capabilities like real-time inventory management, auction and bidding capabilities. Sophisticated product information management (PIM) as well as a headless API that allows brands to create omnichannel B2C experiences.
Enhanced testing and targeting for campaigns and offers. Advanced audience segmentation and targeting capabilities, identity management, customer service, and a robust payment infrastructure that supports many different gateways for global sales.
Arc Commerce builds on the success of Arc's subscriptions platform, which has added 20 new customers in the last six months. The platform supports more than 50 million registered and paying users around the world.
Sweden's largest pharmacy chain Apotek Hjärtat renews agreement for Revionics' intelligent pricing platform
Revionics has renewed its agreement with Apotek Hjärtat, Sweden's largest pharmacy chain. Revionics, an Aptos Company, provides retail pricing, promotion, markdown and advanced analytics solutions. The collaboration between the two organisations first began in 2016 and is now being extended.
Revionics' solutions support pricing and promotional strategies that adapt to customers' evolving behaviours. With Revionics' tools, companies can offer more targeted pricing, deliver optimal business results and maximise promotional efficiency. Apotek Hjärtat's sister company, Rimi Baltic, also uses Revionics' solutions.
Clickatell launches Chat Commerce workflow builder tool
Clickatell has launched of Chat Flow. The solution enables organisations to easily create, edit, test, and manage Chat Commerce communications across multiple channels. With Chat Flow, companies deploy turnkey user experiences with little or no-code requirements using popular chat apps. Chat Flow slashes the time to market and brings tangible returns almost immediately.
Chat Flow's app-like functionality on trusted chat channels provides consumers with in-depth product information and issue resolution. It provides users with the ability to interact and make purchases within a chat conversation. Clickatell's own recent research shows 54% of consumers have used a chat app to talk to a business. Younger generations chat at even higher rates. Forrester's Moments Map, 2020, reports 23% of US-based adults online already use chat to communicate with businesses at least monthly. While Chat Flow delivers all the efficiencies that come with communications in chat and automation. It also facilitates the seamless handover to human service agents, if customers want this.
Chat Flow is a web-based workflow building and management tool that allows businesses to quickly and easily make their brand visible on the chat channels their customers are using. Chat Flow enables businesses to easily modify the customer experience as required. It significantly reduces the time to get new, innovative Chat Commerce experiences to market.