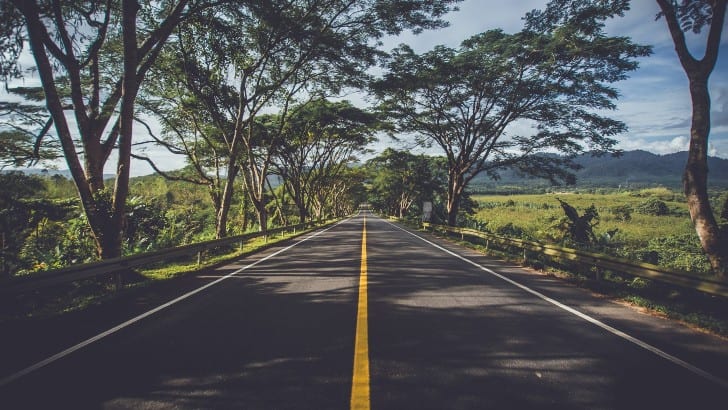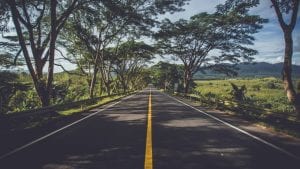 Digital transformation is not easy. If it were, then many more organisations would have completed it years ago. WalkMe has published a study based on a pulse survey carried out by HBR Analytics Services entitled "The State of Digital Adoption 2021". The survey highlight from 507 respondents was that 34% of respondents say their organization's ERP platform is fairly difficult or very difficult to implement.
Over the last year, WalkMe has seen an increase in interest in its digital adoption platform. With people working remotely in unprecedented numbers, are there new challenges for adopting ERP technology and digital transformation?
Rafael Sweary commented: "The disruptive, sudden shift to remote work accelerated by Covid-19 shook organizations around the globe. From managing resources and keeping the organization afloat to finding the right solutions to empower long-lasting change, digital took the front seat in ensuring business continuity. And while successful digital transformation had been a pain point even before Covid-19, 2020 was the year successful change became imperative to maintaining business continuity."
The challenge of digital adoption
It is not just ERP solutions that are hard to adopt; HCM (27%) and CRM (24%) also present a fairly or very difficult challenge. However, when implementing a hybrid software landscape across a single organisation, that percentage climbs to 42%.
Software is only one side of the equation. No matter how easy or hard it is to use, people will need to use it. Those people will need training. Moreover, they are rarely learning or using just a single application. 82% of survey respondents say their typical employee interacts with four or more digital touchpoints day-to-day. The challenges are also growing in complexity, with 56% of respondents saying their typical employee is expected to master at least three new digital touchpoints every year.
It is an important challenge to overcome, though. 81% agree or strongly agree that the ability to rapidly adopt new technologies and embed them in their employees' everyday work is a competitive differentiator in their industry.
As Kristopher Clark, head of digital adoption at ServiceNow, commented in the report: "You can build the greatest system in the world, but getting someone to use it is a whole other battle."
That battle is one that a Digital Adoption Platform can help overcome, Clark added: "it gets people to understand the system in the quickest amount of time possible while still being engaged in the system itself."
The State of Digital Adoption 2021
The rest of the report mixes a few responses from the survey to power the message home about the importance of DAPs. It is divided into several sections
The Power of the Platform – notes how LogMeIn overcame its challenge with WalkMe DAP. It highlights that the majority of respondent organisations have a consistently low (14%) or consistently moderate (41%) level of digital aptitude amongst their employees.
The Shock of the New – highlights how a DAP can help employees adjust quickly to new solutions. Users are typically conservative, preferring the familiar over the new, and need to be convinced of its advantages.
Winning over the C-Suite – highlights the importance of getting senior-level sponsorship for DAPs. 81% of respondents noted that it is important or very important for an organization's senior management to have a clear and complete overview of your organization's digital adoption progress via analytics.
Speed Kills – the Competition – Notes that DAP success can become perpetual. Joseph Poyma, digital adoption leader at Cross-Country Mortgage LLC, commented: "We used the DAP to alert people to tips and tricks and best practices when using the solution. When senior management saw how we got that material out to the workforce within two days—something that used to take 20 days or more—they were elated." Why? One can link the speed of adoption can directly link to the time to value for any software implementation.
Measuring adoption
Possibly the most fascinating insight was the response to the question: "What metrics, if any, does your organization monitor to measure the effectiveness of the digital technologies used by employees?"
The top five  metrics are familiar:
Employee engagement scores – 38%
Customer reviews and feedback – 36%
Company revenue – 35%
Savings on selling, general, and administrative (SG&A) expenses – 34%
Other P&L-related KPIs – 34%
There are another nine metrics that companies use, including employee turnover and social media mentions. As a recent Workfront survey showed, hard-to-use technology can cause employees to leave companies. Sites such as Glassdoor provide insights into the internal workings and software organisations use. Perhaps more companies should note these metrics. The Workfront survey found that 32% of employees had left their jobs due to poor technology. Was the technology poor, or was it poorly implemented without the use of a DAP. Perception is as powerful as reality. It can damage the brand of the employer and the brand of the software vendor.
Enterprise Times: What does this mean
According to TechRepublic, 70% of organisations have a DX strategy in place or are working on one. Can companies afford to spend money on digital transformation and not consider investing in adoption. HBR notes the rise in the importance of the Digital Adoption Manager. The people in those positions will want software, specifically DAPs, to help them complete their tasks.
This is a fairly brief report with a scattering of survey results, customer quotes, and evangelizing DAPs. However, WalkMe is not the only solution that helps with adoption. The report has some interesting highlights. With so many companies investing in digital technology, perhaps now is the time for more organisations to investigate digital adoption solutions such as WalkMe, Knoa, or others.