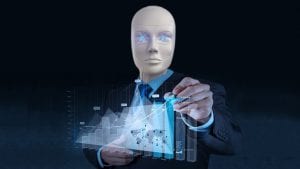 Infor has announced an alliance with C3 AI; a leading enterprise AI software provider. The alliance will extend the Infor native machine learning capabilities. This is a timely announcement following the sale of Signavio and its business intelligence suite to SAP which was completed last week. Infor announced an alliance with Signavio in 2019. This is not a replacement, though, as C3 AI applications already deliver solutions to most industries that Infor operates within.
Infor intends to brand the C3 AI prebuilt applications as Infor solutions. Infor will take the pre-built applications and integrate them into the Infor Suite, enabling it to expand its AI capabilities without huge development costs. First up is Predictive Maintenance linked to both IoT data and the Infor Enterprise Asset Management solution. Over time it hopes to explore other use cases in other industries.
C3 AI has other pre-built applications  for the following:
Where next for C3 AI and Infor?
Infor already has solutions for some of these and it will have no need for others. The Sensor Health solution would make a natural addition to its predictive maintenance solution. With a market cap of $8 billion, C3 Ai, which was only listed last year, is the latest venture founded by Tom Siebel. It has global technology partnerships with AWS, Microsoft, Google Cloud, Intel, and HPE. It works with some of the world's largest corporations such as Raytheon Intelligence & Space, IBM, and Baker Hughes with customers such as The US Air Force, Shell, and several major banks.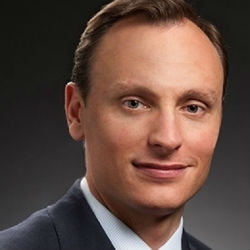 Infor CEO Kevin Samuelson commented: "C3 AI offers an incredible array of domain knowledge and AI expertise to help expand our boundaries. By augmenting our existing Infor product portfolio with prebuilt AI applications from C3 AI that run natively in the cloud, we can expand the Infor portfolio of use cases and further position Infor to capitalize upon the cognitive era. This alliance will combine the industry expertise of Infor and stable of platform technologies with the significant AI capabilities of C3 AI to enable our customers to benefit from state-of-the-art enterprise AI solutions."
For C3 AI, this provides a return to the enterprise application space for the founder and CEO of C3 AI, Thomas M Siebel. Siebel founded Siebel Systems, which was subsequently sold to Oracle. Siebel commented: "Infor provides the enterprise resource planning, supply chain expertise, and data platform, while C3 AI brings the open, model-driven architecture of the C3 AI Suite that can reduce the time, complexity, and cost of developing and deploying enterprise-scale AI applications. This alliance is perfectly positioned to fast-track the delivery of scalable, industry-specific enterprise AI solutions. We believe the Infor and C3 AI alliance will provide a useful and robust complement for thousands of customers and prospects."
Enterprise Times: What does this mean
C3 AI already works with many customers in the enterprise space, a market that Infor is eager to penetrate deeper. Interestingly, Siebel has chosen to partner with Infor rather than SAP or Oracle, which may have offered more opportunities. However, the Koch ownership may have influenced the decision, further demonstrating how Infor's owners can help it form new partnerships that elevate its solutions to a new level.
Jim Hannan, EVP and CEO of Enterprises for Koch Industries Inc commented: "Infor continues to play a key role in Koch's transformation, with its enabling technology, across nearly every business unit and industry in which we operate. Incorporating C3 AI expertise allows Infor to better provide real-time predictive insights, increased revenue and end-user satisfaction, and improved critical compliance and operational processes. The alliance will allow Infor customers, including Koch, to leverage their existing investment in Infor applications while accelerating their move to the cloud and adopting enterprise AI."
If C3 AI prooves the integration and worth to customers, can Oracle, SAP, and Microsoft afford to stand aside and let Infor win an increasing number of large customers? How will before IBM reacts? Infor EAM competes directly with IBM Maximo and IBM Services, and C3 AI only signed a strategic alliance with IBM last year to combine C3 Ai with solutions such as IBM Watson, IBM Maximo, Red Hat Enterprise Linux and Openshift. Will Oracle, SAP or Microsoft look to create or deepen existing relationships and if they do, will they acquire the company and let history repeat itself. Will Koch let that happen again?