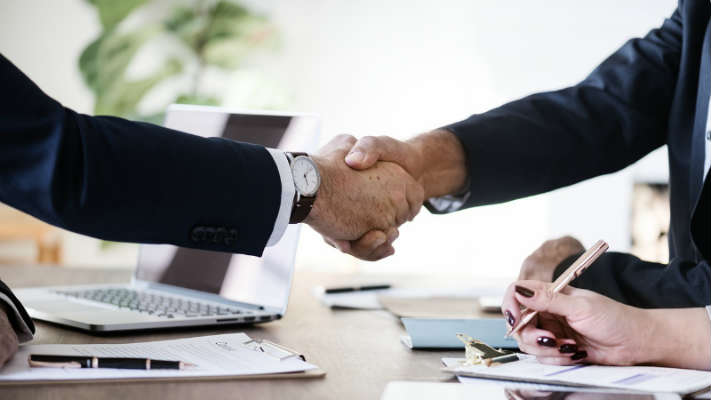 Unanet has partnered with Flowtrac, an inventory and asset management software provider. Unanet will integrate the Flowtrac solution to its ERP for GovCon and ERP for A/E using Unanet Connect. While the Flowtrac icon is on the Connect landing page it redirects the browser to a sales contact form.
Once integrated, Flowtrac will provide both A/E and Govcon users with inventory management functionality. Flowtrak already has customers in GovCon industries but does not specifically call out the AEC industry as one of its markets served, as yet.
The partnership sees Flowtrac become the preferred inventory partner for Unanet, though the reference to exclusive in the release title is unclear. Customers will enjoy a comprehensive solution integrated into Unanet ERP that can fully manage their inventory needs. Flowtrac includes:
Asset Management
Inventory management
Warehouse management
Work in process
Proof of delivery
Mobile Apps
Stacy Tate, President, Flowtrac, commented: "Inventory and asset management perfectly complement project-based ERP, and only Unanet has the real-time capability to maximize the Flowtrac integration. With our leading software, customers will have several benefits including simplified accounting, where assets and inventory information flows directly from Flowtrac into Unanet."
There was no announcement around the solution's pricing and whether Unanet users are entitled to a discount. Basic Flowtrac pricing starts at $20 per user per month for up to 1,000 products in a single warehouse with limited functionality. The professional level supports 5,000 products and up to five warehouses at $65 per user per month. Some functionality, such as mobile barcoding, is only supported at the enterprise level pricing.
Invoking the power of Unanet Connect
Unanet uses its integration platform, based on Workato, to connect to more than one hundred applications using pre-built connectors. Customers can leverage these connectors to quickly scale out a hybrid software architecture to connect systems, processes, and teams, from sales to projects, expenses to payments, hiring to payroll, and operations. Integrations include ADP, BambooHR, Bloomberg Government, Bill.com, Expensify, Jira, Sage Intacct, Replicon, and many more.
Assad Jarrahian, chief product officer, Unanet, commented: "Enterprises need the ability to connect and integrate their specialized software while still having a complete, real-time picture of their business.
"We're bringing best-in-class integrations directly to our customers to simplify the entire process, so they have a seamless, plug-and-play solution.
"We're proud to be the only project-based ERP provider to partner with Flowtrac so we can deliver the best experience possible to GovCon and A/E businesses."
Enterprise Times: What does this mean
For Flowtrak if this deal is exclusive then it could lead to significant sales. It is not its first ERP integration. It has an existing integration with Oracle NetSuite though Flowtrac is not a certified NetSuite solution on SuiteApp. Other integrations include Microsoft Dynamics NAV, Oracle Peoplesoft, and SYSPRO. This partnership with Unanet will bring it to the attention of a wide range of customers that will want to enhance their inventory management.
The exclusivity mentioned in the release title is unclear. Flowtrac integrates with other ERP solutions and Unanet has integrations to both Finale Inventory management and Locate Inventory Management.
For Unanet, this is functionality that is important to some customers that they do not need to spend time developing on. This partnership's success will be in how many customers implement both solutions. Also on how the product roadmaps for both influence each other. Vendor partnerships only work if there it exposes and fixes a need in customers. The announcement did not indicate when the integration will be generally available.