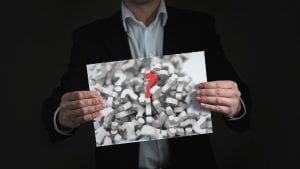 This is the 6th in a series of business tips from industry leaders that Enterprise Times has interviewed.
Enterprise Times recently spoke to Satch Patel, EVP and EVP and General Manager, EMEA at Navint. During that interview Enterprise Times asked him to share a tip on how startup consultancy firms can become better partner to Salesforce. He replied:
"At Salesforce, I worked with a lot of consultancies. I've helped a variety of consultancies enhance their portfolios over time, which is one of the interests why I join Navint and we're working here.
"One of the tips, working with companies like Salesforce is, a big part of Salesforce is embracing that culture of the customer success. Everything you do, customer success is at the heart of it. One of the refreshing things when I joined Salesforce, and even Navint is sticking customer at the heart of it. Genuinely going into that with two feet forward is a great thing to do. There's not enough people who do that. It's advising clients with a clarity of thought, if it's the right thing to do, or the wrong thing to do, then say it! Rather than it just being another sales pitch or another: 'The answer is always, yes'. The answer isn't always yes to every question about software or advice sometimes you have to give that bad news.
How to become a successful partner
"The partners that do really well are the partners that will not be shy, in saying that this is a really wrong thing to do. Even though the customer is pushing them down that route, you do need to stand up and actually have an opinion. That's when, you start building a better relationship. A relationship based on trust and advice, rather than just saying yes to everything. That's that that always helps differentiate those partners that are in that ecosystem. Because Salesforce is ultimately looking for customer success. You can't have customer success. If you're not advising customers correctly."