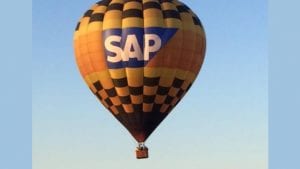 At SAP RISE Christian Klein, CEO made a series of announcements. He announced a complete digital transformation service called RISE. The service comprises three stages to assist organisations through a complete digital transformation powered by SAP software and assisted by its partners. He also revealed that the strategic partnership with Microsoft would strengthen. SAP will integrate Microsoft Teams throughout its portfolio. The step in some ways counters the acquisition and likely integration between Salesforce and Slack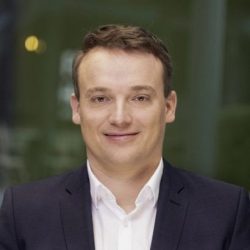 Klein commented: "Geopolitical tensions, environmental challenges and the ongoing pandemic are forcing businesses to deal with change faster than ever. Companies that can adapt their business processes quickly will thrive — and SAP can help them achieve this. This is what RISE with SAP is all about: it helps customers continuously unlock new ways of running businesses in the cloud to stay ahead of their industry."
Discovery and modelling
SAP has introduced a three-stage process to assist companies on their digital transformation journey to become an intelligent enterprise. The first step is to model and redesign business processes. To assist with that, Klein announced the acquisition of Signavio. Signavio first announced an integration with SAP in April last year, and it is now being bought by SAP.
The deal makes sense, but SAP might not have been the instigator of this with Infor partnering with Signavio back in 2019, selling the digital transformation journey similarly. Another company that will wonder whether Siganvio will continue its independence is Salesforce, Signavio is on the AppExchange, though there is no formal partnership.
Siganavio enhances the existing business model and process expertise gained from over 400,000 customers across 25 industries. SAP RPA and AI services take this service to another level.
Migration
The second stage is that SAP will work alongside partners. These include
Accenture,
All for One Group,
Atos, Capgemini,
Cognizant,
delaware international,
Deloitte Consulting LLP,
DXC Technology,
EY,
HCL Technologies,
IBM,
Infosys,
LTI,
NTT Data,
PwC,
Seidor,
TCS,
Tech Mahindra,
Wipro Limited
Each offered their own comment on the news. Caspar Borggreve, Global Lead for the SAP Business Group, Accenture noted: "RISE with SAP provides a path for clients to transform into intelligent enterprises. With Accenture's experience with SAP solutions and cloud deployments, we bring an exceptional combination of industry and functional expertise and innovation at scale to power transformation across every facet of the business. We deliver 360ᵒ value through a smart approach that uses automation, existing investments and modern implementation methods to deliver solutions with greater speed and less disruption."
This phase assists organisations with the assistance of SAP and Partner tools to move to a cloud deployment either in an SAP data centre or with a hyperscaler of the customers choice.
Building an intelligent enterprise
Once a customer is using the SAP Business technology platform the journey has not completed. The platform is extensible with more than 2,200 APIs. Organisations with partners and Sap can build there own software architecture to deliver a continuously evolving competitive advantage using a vast array of tools including IoT, AI and RPA. They will also benefit from the consistent upgrades that SAP delivers for its cloud platform.
Stronger integration with Microsoft
On the enhanced partnership with Microsoft, Klein stated: "Collaboration needs to be embedded and has to be part of a world-class user experience. And which enterprises can do this better than SAP and Microsoft. Microsoft Teams embedded in our apps will lead to a frictionless enterprise, and in many business situations, to a much higher productivity of your end-users. We just announced an extension of our partnership with Microsoft, where we are going to embed Microsoft Teams in our core applications like S/4HANA."
Klein also revealed that SAP would: "also extend our partnership to further accelerate the adoption of SAP S/4Hana on Microsoft Azure."
This is almost bigger news for Microsoft than for SAP. SAP will no longer compete with Oracle to deliver a complete stack but instead has partnered with a major player in the cloud market to help deliver a complete solution. The question is whether it will give customers a choice and extend a partnership to GCP and AWS. If it doesn't, or the partnership is not as comprehensive, then that is very good news for Microsoft.
Companies will not only move onto the Azure platform; they will use Office, Teams and SAP. For Microsoft, what does it mean for Dynamics? Will it continue to compete? Will it create friction between the two organisations in the future?
Enterprise Times: What does this mean
This announcement is similar but vastly larger than that announced by Infor in 2019. Enterprise Times contacted Infor about what this means for the smaller ERP vendor but no comment was received at time of writing.
What RISE delivers is a packaged way for companies to embrace digital transformation. SAP has also brought its partners along with it to deliver the industry and business expertise that companies around the globe need now. What SAP and its partners now need to deliver is some solid case studies and stories. These should demonstrate not just that it can happen, but how it happens and what the business impact is.