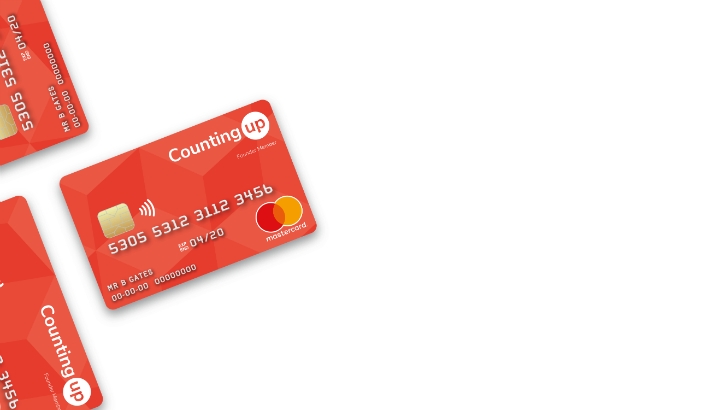 Countingup has raised £9.1 in a Series A funding round led by Framework Venture Partners with Gresham House Ventures and Sage joining existing investors. The funding round comes six months after it received a £4 million bridging funding and recognizes its opportunity. Countingup now has more than 34,000 customers for its combined bank account and business bookkeeping app.
Tim Fouracre, CEO and Founder of Countingup, said: "We are delighted to have the backing of experienced investors on our journey to becoming the ultimate financial tool for the self-employed." He added: "This funding round is helping fuel our product roadmap, including the launch of our digital tax filing service, which aims to be a huge help to small businesses as new Making Tax Digital regulations come into effect from April 2022."
Enterprise Times asked Fouracre about the deal.
The Sage investment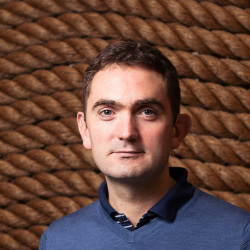 This is not the first time that Sage has invested in another Software company. It also invested in Fairsail, which it eventually bought. Enterprise Times asked Fouracre whether there were any conditions attached to their investment, such as an option to buy the company outright in the future.
Fouracre replied: "No – there are no special conditions attached."
What it does mean is that Countingup has come to the attention of Sage? It is recognition its solution fulfils a need in the market. With Intuit recently announcing a tied-up with Modulr to offer bank accounts closely linked to QuickBooks, it seems that Sage has taken a different approach.
Neal Watkins, EVP, Small Business Segment at Sage, said: "Investing in high growth SaaS businesses is core to our strategy to enable small businesses and accountants to survive and thrive. This is an exciting opportunity to be part of the start-up journey in a new way as businesses explore the benefits of bringing accounting and financial services together. We are excited to partner with and support Countingup's deeply experienced senior leadership team."
What will Sage bring to Countingup?
While there is no deeper reason behind the Sage investment, it could open up opportunities for Countingup to work more closely with Sage. Fouracre was asked whether there is an intent to create deeper integrations with any Sage products. He replied: "There is no requirement to do any integration work as part of the investment, but we are exploring how we can work with their 14k accounting firm customers and that could mean plugging into their practice management software."
Will Countingup manage to create that plug-in? If it does it would become a natural choice for hundreds of accountants to use for sole traders. This would add to the two thousand it already works with. It could open up a huge opportunity for Countingup and rapidly expand the business.
How will Countingup spend the money?
The investment will be spent strengthening the Countingup solution. The press release states it will: "further help small business owners save time, money and confidently manage their business admin – giving them valuable time back to focus on what they love and do best."
Enterprise Times asked Fouracre how that would work?
He replied: "MTD tax filing, multi-currency invoicing and payments, offering additional financial services, e.g., lending, cash flow forecasting."
Is Countingup considering adding integrations to other software?
"None – we're trying to create a seamless experience where a small business doesn't need five different apps to run their business but can do it all in just one."
This answer may cause some concern. Many small businesses, even sole traders, already use different applications as part of their business. For example, to manage their operations, this decision may be one that Fouracre may need to change.
As Countingup looks to accelerate growth after this funding, will it consider expansion abroad?
"We're focused on the UK with the funds we've raised but planning international expansion is a strategic topic that I will be looking at now this round has closed. "
The right time for Countingup?
With the addition of Sage, a company that understands the small business market both in the UK and abroad, CountingUp has a very useful new investor. Framework Venture Partners is a Canadian VC company that specialises in nurturing small Fintech and AI companies.
Peter Misek, Founding Partner of Framework Venture Partners, said: "Countingup is the one fintech out of the hundreds that Framework has met that truly removes massive friction faced by entrepreneurs every day. Entrepreneurs wake up every day doing what they love, and Countingup helps them do just that. No entrepreneur ever says, "Can't wait to do my bookkeeping! Can't wait to do my taxes!" By using Countingup, all the drudgery of a small business vanishes. We believe Countingup can free the United Kingdom's small business from this one inevitable fact of life and bring a little happiness back. After the year we've all had small businesses deserve Countingup!"
This may also be an opportune time for small businesses to restart in England post-COVID. Rishi Sunak announced restart grants to help businesses open up on the High Street as lockdown ends. This was only one of several measures that Sunak announced to help businesses recover.
Paul Struthers, Managing Director of Sage, commented: "Today's Budget is not about 2021 or the next parliamentary term, but about laying the foundations for the next decade of UK economic progress and productivity. SMEs created 73% of net new jobs after the last recession, with the right support, they will do the same again. We now have a once in a generation opportunity build consumer confidence, underpinned by a digital led recovery, equipping the UK's 5.9million SMEs for growth."
Enterprise Times: What does this mean
This investment should help Countingup accelerate its growth. It is a testament to its success that it has raised these funds before the existing lockdown ends. The existing investors seem pleased, with Henry Alty, Investment Director at Gresham House Ventures, commenting: "Countingup has built a fantastically simple way of allowing small businesses to automatically handle their admin, and is led by Tim who has over a decade's experience in doing just that. This fits perfectly with Gresham House's focus on the automation of financial services for traditionally under-served SMEs, and delivers real social benefits by encouraging the growth of small businesses. We look forward to supporting Countingup as it continues to scale."
Over the next few months, Countingup will need to roll out new updates and expand its routes to market. It has almost doubled its customer base in the last two years from 19,000 to 34,000. Can it maintain that growth trajectory over the next 24 months? This funding will certainly help.