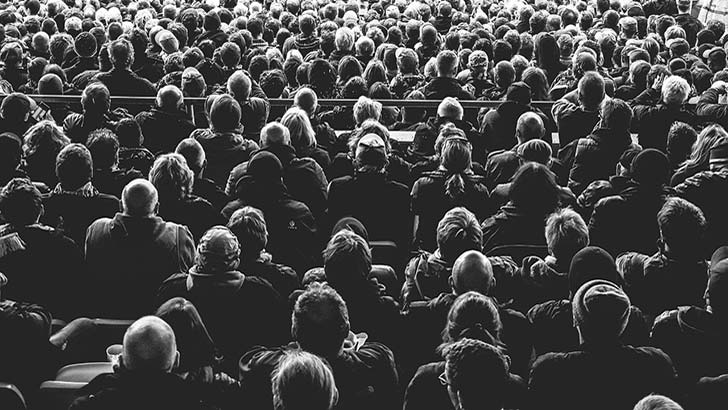 From the new normal of remote working to the ubiquity of remote meetings, technology has been at the forefront of business' response to COVID-19. Indeed, the pandemic has accelerated the tech adoption underway for some time, pushing many organisations to increasingly blend their online and offline environments.
Often spearheading this shift has been the marketing and communications functions of many businesses. Many marketers have moved online to maintain their reach and engagement with target audiences, from an increased presence on social media to investing in cloud-based platforms and digital lead generation services. This is especially true when it comes to organising events.
But it would be a mistake to think either that online engagement means the end of physical events. Or, that this shift to online will come to an end as more people are vaccinated and can meet up in person.
Instead, a blended approach of online and offline is the way forward for businesses. This will ensure not only that their engagement is more meaningful and targeted, but that it is more sustainable and ultimately more accessible. And, most importantly, that it is measurable.
Better targeting
It would seem logical that the absence of in-person meetings would lead to an increase in online engagement, but the scale of the change has been breath-taking. For example, LinkedIn saw its membership increase by 15 million from January to April 2020, along with a 26% growth in user sessions.
But this is not merely indicative of individuals deciding to sign up off their own backs. It also reflects the investment which many marketers have made in the types of engagement where leads can be identified, and outcomes measured.
Hence why we have seen an explosion in the amount of owned content which companies are creating in order to engage with target audiences – be it webinars, videos, podcasts, blogs or newsletters. The savviest companies are constantly analysing the metrics associated with these pieces of engagement and then tailoring content to appeal to target customers and clients.
Nowhere has this digitalisation been more apparent than in the events industry. This is because necessity has been the mother of invention when it comes to finding alternatives to in-person events. Also, as the pandemic eases, conceptualising the physical and virtual aspects of an event as a whole, and being able to invest in and adapt accordingly, will pay dividends long-term.
A blended approach to digitalisation
Blending the offline component with digital tools produces a richer experience for participants. In turn, this helps drive greater engagement, which means a greater return on investment and can translate to positive behavioural change. Moreover, measuring engagement more accurately means that businesses can develop more refined KPIs before they embark on an event.
An example of this is the virtual platform that we have introduced at Live Group, which acts as a central hub for the events we organise. Putting the user experience at the fore, we ensure that connection and collaboration between delegates is streamlined with online forums for debates, instant messaging, content libraries, and dedicated galleries for sponsors. We have also taken care to include an interface with LinkedIn so that the engagement curve does not peak and fall with the keynote speaker but rather extends far longer to even after the event itself. We believe that real engagement takes time.
In this manner, blended events utilising cutting-edge tech reach a wider audience and increase the engagement with that audience.
Sustainability and accessibility
But another reason why the digitalisation of engagement is a long-term investment for life after lockdown is that along with greater ROI it also has greater social and environmental benefits.
For example, it has been estimated that the average event wastes 15%-20% of the food it produces and pre-COVID a 2019 report found that the UK events industry emits 1.2bn kg of CO2e from diesel generators every year.
Tackling the environmental impact of engagement is therefore a pressing issue, especially as such considerations become more central to consumer choice. So that is why at Live Group we have invested in developing a Sustainability Calculator for clients. This calculates the environmental impact of an event by taking into account factors such as delegate travel, food and water usage, and energy consumption. In the future, this will be used to inform carbon offsetting actions so as to reach net zero.
The wider reach of blended engagement also improves businesses social impact by lowering barriers to those who might otherwise be excluded. For example, technology enabling remote and virtual participation in question-and-answer sessions can open the door to those with anxiety, physical and learning disabilities or even those who cannot be present due to childcare or other associated responsibilities.
The future of engagement
Ultimately, therefore, whilst COVID-19 has thrown many issues into stark relief, businesses should not think that post-pandemic will see a return to business as usual. The firms and entrepreneurs that prosper will be those that are able to respond both to what has changed in business forever, as well as what will make a comeback as the pandemic eases.
And therein lies the strength of a blended approach: the flexibility to adapt to not only a world that has been transformed, but one that will keep transforming.
---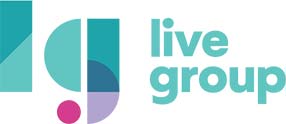 Live Group is a leading events communications agency based in London, which prides itself on its expert delivery of powerful communication strategies designed to bring clients closer to their audiences, whoever they be and wherever they are. Drawing from its live event roots and using a powerful combination of content creation, creative design and technology, Live Group works with its clients to build highly effective audience engagement, which capitalises on a range of data insights.
Live Group manages everything from the design and strategic delivery of live experiences, project management, and digital solutions, with every element assessed and enhanced to ensure clients objectives are met.