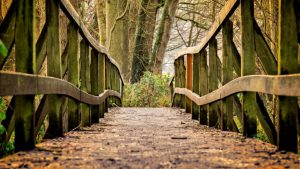 CountingUp has received bridging finance of £4 million in a funding round led by ING Ventures. Other participants included Triple Point, CVentures and BiG Start Ventures. CountingUp delivers small businesses a current account alongside their business finance solution. Its vision is to reach one million customers and in its first two years has 20,000 customers on its solution, processing £1 billion in transactions.
Fouracre commented "We're thrilled to have ING Ventures on board. ING is a leading pan-European bank that has the reach to open up opportunities for Countingup as we look to expand internationally in the coming years. Following this bridge investment, we will seek to do a larger funding round to accelerate growth once normality returns to society and the economy post the COVID-19 pandemic."
This is a sensible move by Fouracre, and in ING, he has found a partner that can help accelerate growth. The money raised is a substantial increase on the £2.3 million in seed funding that was raised two years ago. Since then, CountingUp failed in an attempt to get an additional £5 million in funding from the Capability and Innovation Fund. With these additional funds, the company will be able to continue to grow through and beyond the pandemic.
The pandemic could be an opportunity for CountingUp. With people unwilling to travel to banks so frequently, the idea of a purely digital bank account that helps run your business becomes even more attractive to small businesses. With many funding initiatives on pause at the moment, this round should give CountingUp the time to continue growing before seeking the larger full funding round that it might have sought otherwise. The smaller amount is a lower risk for the investors.
Funds for what?
According to the press release, the firms will help the company accelerate the roadmap. It includes such things as:
MTD filing for self-employed sole traders
Support for standing orders
Several enhancements to the accounting hub.
At the moment, small businesses can open an account in five minutes from their smartphone. CountingUp is also working on a web-based solution as well.
CountingUp targets the MSME market. Its innovative combination of banking and a business app could gain a significant market share. Importantly, ING can also advise and help it to expand to new overseas markets. However, the cash raised so far is unlikely to enable CountingUp to do this seriously until it either accelerates its revenue growth or receives a larger funding round.
Benoît Legrand, ING's Chief Innovation Officer and CEO of ING Ventures, said: "Countingup is a game-changer for small businesses. This fintech helps in reducing costs and complexity by combining accounting and banking into one digitally disruptive solution, a new approach that makes it so much easier to run a small business. We are proud to support Countingup in delivering that vision."
Enterprise Times: What does this mean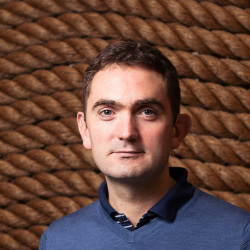 Getting funding of any kind at the moment is difficult, with many conversations halting. CountingUp has managed to do so though it is unclear what the terms of the agreement are. These are rarely revealed anyway. This is not a refinancing round but something that should help CountingUp continue to grow through and after the lockdown.
There is also an opportunity. Many people are likely to lose their current jobs, and some may consider setting up their own business. This could be good news for CountingUp. It is a quick, low-cost way for people to start running their business with a separate bank account. As Fouracre commented: "With government instructions to stay at home, the country is turning to digital solutions for everything from entertainment to shopping. If you want to start a business and open a bank account, you can't go to your local branch right now. With digital offerings like Countingup, you don't need to."