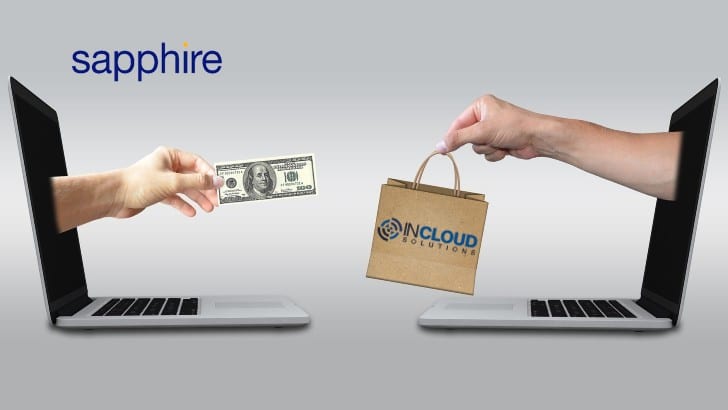 Sapphire Systems, a leading SAP and Infor partner, has acquired InCloud Solutions, a SAP Platinum partner that focuses on SAP Business ByDesign. InCloud Solutions is the largest  SAP Business ByDesign specialist in the UK, with over 55 customers in the UK and Europe. It also operates as part of the United VARS network to deliver projects across the world. It will be interesting to see if Sapphire drops, retains, and even extends that relationship. InCloud Solutions will also bring in around 37 (Source: LinkedIn) employees into Sapphire Systems to strengthen its SAP capabilities.
Is Sapphire Systems becoming a powerhouse?
This is the latest acquisition by Sapphire Systems as it continues to build its global presence. In January, it acquired Arizona-based SAP Business One partner Pioneer B1. Later that month, it further strengthened its UK presence with the acquisition of ITOM Solution, a leading UK-based ServiceNow partner. Sapphire did not disclose the financial terms of any of these deals. However, it demonstrates that the company, backed by Horizon Capital, is on a journey to become a major player in the tech consultancy market.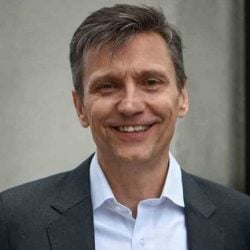 Ian Caswell, CEO, Sapphire Systems, commented: "2021 has got off to an exceptionally busy start for us, and we're incredibly excited to announce our third acquisition of the year, SAP Business ByDesign specialist, InCloud Solutions. As part of the accelerated growth strategy we announced last year, this latest acquisition will strengthen and expand our SAP practice, bringing further expertise and experience to our growing client base."
With three acquisitions already completed, Sapphire will not stop its growth through acquisition. It is just over a year since Horizon Capital made its investment into the company. Back then, the strategy was a multi-year growth strategy that Caswell is now delivering against. It seems likely that he will continue to acquire more partners in the coming months, perhaps strengthening the SAP, ServiceNow, and Infor divisions.
What does this mean for InCloud solutions?
According to the press release, Sapphire Systems will further invest in the SAP Business ByDesign portfolio and strength. It will help to extend the breadth of expertise that InCloud can offer customers. However, it is unclear whether InCloud will completely rebrand as Sapphire in due course.
Bob Atkinson, Managing Director, InCloud Solutions, commented: "SAP Business ByDesign is a market-leading native cloud-specific ERP solution perfectly aligned to the digital economy we're fast becoming accustomed to. We are delighted to become part of the Sapphire team; we slot perfectly into their culture, strategy, and vision of the future as we strive to help our clients accelerate their shift away from current processes towards a digitally operated and cohesive format."
For InCloud employees, this could be very good news. It increases the chances of both career progression and makes it more likely that they will work on interesting projects. If the cultures, as Atkinson infers, are similar, the two companies' integration should be fairly seamless. Though these are rarely without challenges. InCloud will also bring two partner solutions to Sapphire Systems. InCloud Express Financials is a pre-packaged solution that offers rapid implementation in as little as a month on SAP Business ByDesign. The second is InCloud Express Financials for Hospitality delivers a vertical industry wrap for hotels with Uniform System of Accounts for the Lodging Industry (USALI) built-in. InCloud Solutions also has built several extensions for Busines ByDesign that the wider Sapphire Systems may be able to resell elsewhere.
Enterprise Times: What does this mean
This is an important acquisition for Sapphire Systems in the SAP UK market. It places it at the top of the pile for SAP Business ByDesign. Its relationship with SAP should strengthen as a result. It has also bought a company that has IP it can use across the rest of its sales organisation.
There are some questions, though. Will Sapphire subsume the InCloud Solutions brand into Sapphire Systems, or will it keep it separate. To date, it has grown its Infor business organically. Will it look to acquire in that space? With Infor looking to grow its partner network in the UK, would it welcome consolidation in that market?
One thing is certain. This is not the last acquisition that Sapphire Systems will make this year.