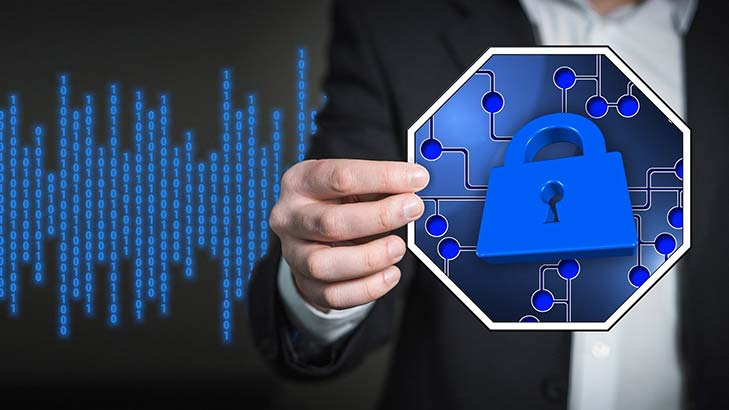 Data migration is a complicated process. Managing a successful migration to the cloud involves a level of careful planning and adherence to a host of compliance regulations. It also requires implementing change management within the client organization. The migration process becomes even more complex when migrating government agencies, which have an abundance of sensitive data to manage and protect.
This year, the U.S. Department of Defense will transition its Commercial Virtual Remote (CVR) environment to a permanent Microsoft Office 365 U.S. Government DoD environment. With more than 1 million users to move, this undertaking will not be a light lift. Those managing the project must meet a multitude of the most stringent cybersecurity and compliance requirements. Fortunately, five key steps have proven reliable and can help ensure a successful migration.
Preparation is Essential
One of the biggest keys to success with a complex migration is to invest in doing the necessary preparation in advance. Following compliance and security protocols will be of utmost importance and baking these in from the start will only benefit the process. Start by thoroughly reviewing the security protocols outlined with the client organization in the RFP. Make sure all compliance requirements are understood, seek clarifications where necessary and ensure processes are in place to address each requirement. Referring often to the documented project requirements will help you make sure the specified responsibilities are met, and no critical areas are overlooked. It will also help identify potential project gaps regarding security and compliance pre-migration.
Another important part of the preparation stage is properly vetting all team members who will work on the project before you begin. Government migrations require an abundance of strict background checks, which include citizenship, work history, criminal history, and more. All of these require valuable time to complete, be it a couple of weeks or more. Ensuring all team members are authorized to assist will allow you to tap them for support as needed. If a team member leaves the project for any reason, a "next man up" approach will not work. Further employee authorization that's needed after the project begins will lead to costly delays. Additionally, all tools used for the project must meet compliance requirements and adhere to the expressed guidelines of the Federal Risk and Authorization Management Program (FedRAMP).
Government agencies are subject to significantly heightened compliance and security regulations. Therefore, it is critical for those managing the migration to familiarize with these—as well as the consequences of non-compliance—before beginning the project.
Understand Liabilities and Practice Documentation
The heightened level of compliance regulation within a government agency means that if a staffer makes an error, they can be held personally liable at a federal level. This could potentially lead to criminal charges. Adhere to the established processes and protocols in the RFP. Do not circumvent these or take shortcuts for any reason, including if it's encouraged by the client IT manager to speed things along!
Make sure that any decision around the project is fully documented and recorded, and make sure all team members follow the recorded process. This is important to have in case any problems or questions crop up. Thoroughly document each step of the process, the tools that are used, the security protocols implemented, and communication with users.
Introduce Change Management
Often, IT managers in government organizations are moving to the cloud because they've been directed to do so. They can therefore view the migration as simply another task they need to complete. But changing anything in a government setting is a lengthy process. It is the service provider's job to help them understand that introducing change management into their processes and procedures is necessary.
Communication is key to staff awareness and user preparation. Communicate frequently and clearly with end-users about any changes being introduced and why these changes are necessary. Ensure security training is provided to end-users for processes and procedures they need to adopt and document it accordingly. End-users must be brought up to speed for security protocols they should follow—if they are unaware of these, it could lead to liability issues for the service provider.
Understand You're Migrating More Than Data
It can be easy to see migrations as nothing more than moving anonymous bits and bytes of data. However, delving a bit deeper to understand the people behind the project – the living, breathing aspect of a migration – can make all the difference in executing a successful migration.
Making an effort to acknowledge that you're migrating the professional identities of government end-users can instil a greater responsibility for ensuring the project succeeds. A small amount of empathy, understanding and respect toward the project can make a world of difference – and consistently lead to the desired outcome.
Establish a Path to Long-Term Success
Of course, the journey doesn't end once the migration is complete. Success is determined in the days and weeks that follow – and ensured by the new processes and procedures that are put in place. Security assessments must routinely occur to ensure all systems are protected, compliance requirements are met, and any vulnerabilities are patched.
The good news is maintaining security and compliance is easier to achieve in a cloud environment. Following the established best practices and proactively addressing the unique challenges allows service providers to successfully move government organizations to the cloud. Diligent planning and preparation will allow government clients to reap the benefits sooner rather than later.
---
BitTitan® empowers IT service professionals to successfully deploy and manage cloud technologies through automation. MigrationWiz® is the industry-leading SaaS solution for mailbox, document, public-folder and Microsoft Teams migrations between a wide range of Sources and Destinations. Voleer is a solution that centralizes and automates IT tasks, helping empower IT service professionals to streamline daily operations and eliminate redundancies. Since 2009, BitTitan has moved over 22 million users to the cloud for 45,000 customers in 188 countries and supports leading cloud ecosystems including Microsoft, Google and Dropbox. The global company has offices in Seattle and Singapore. To learn more, visit www.BitTitan.com or the BitTitan blog.