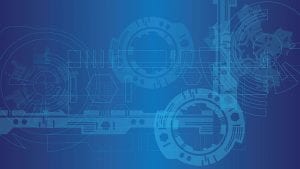 Milton Security has announced variable billing plans for customers. It will allow them to buy access to the company's services on a monthly, quarterly or annual billing contract. The move is unusual for a security company but is in line with many cloud-based services. It will allow many companies to take on new cybersecurity services that they might not have considered before.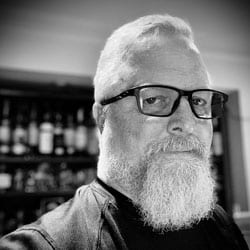 "We never want our clients to have to choose between protecting their network and keeping the doors open," said Milton Security CEO James McMurry.
"With variable payment options, our clients can retain our services even during a time when the month-to-month operations may be unknown. We want to be great partners during this unstable time in history, and allowing clients to choose their billing cycles is one way that we are able to stand shoulder-to-shoulder with them and lock arms to keep their data and networks secure."
What is not clear is how the pricing will break down. How much of a premium will monthly customers pay compared to quarterly or yearly?
Who is Milton Security?
The company, based in Brea, CA, provides a range of cybersecurity services. Key among them are its Managed Detection and Response (MDR) and 1MC-Labs. They allow the company to provide real-time monitoring of customer networks to detect attacks. When an attack is detected, the company provides customers with actionable intelligence to remediate an attack.
The company also provides training services for internal security teams. Using simulated exercises and social engineering reviews and training, the company helps customers build their own response to an attack. This is something that is often overlooked when companies take on a security services provider. Too many see that step as outsourcing responsibility rather than as a partnership to secure the business.
One of the challenges for many organisations over the last year has been how to secure a remote business. Milton Security saw attacks against its customers increase by 174% just in Q4 2020. This figure is unlikely to drop any time soon. It is why the company has responded with this new pricing approach that allows customers who are under attack and financially stretched to buy services that fit their budget.
Enterprise Times: What does this mean
Many businesses struggle with buying cybersecurity services. Part of this is pricing, and part is understanding what the service provides. Most pricing of security products works when you have control of the number of machines and locations. As businesses moved from offices to every employee's house, that control exploded.
It has resulted in security as-a-service offerings becoming increasingly popular amongst businesses, especially small to mid-sized enterprises. Many have access to limited cybersecurity teams and, during the pandemic, have had to redeploy many of those staff to help desks in addition to doing their security job. Giving customers access to services on a monthly basis will provide many with some respite for their IT security teams. It will also allow them to get advice and skills to understand where they are and train internal teams.
It will be interesting to see where this goes for Milton Security. What it won't want is to spend a lot of time onboarding customers for single-month engagements. That is not time or cost-effective. Ideally, it will see customers come in, perhaps for a month, to see what the services offer and then transition those customers to a longer-term engagement. Only time will tell how effective that is.