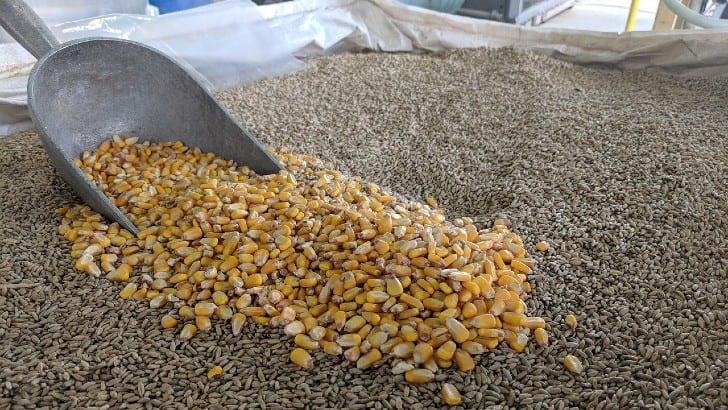 Animal Feed manufacturers are amid a whirlwind of changes that are impacting their businesses. The pandemic, a changing workforce and ever evolving customer demands means that animal feed manufacturers must modernise to grab a larger slice of the market. In the UK alone, this market is worth a staggering £5.5 billion (Source: IBIS) and €41.5 billion (IndexBox estimates) in the EU.
Larger organisations such as Nutreco have solved many of the new challenges and, with operations in more than 30 countries, the Dutch organisation leverages cloud-based technology to scale up as part of an innovative digital strategy.
Industrialisation is not the whole picture however. The 1996-97 mad cow disease crisis opened the floodgates to criticism. As a result, a strong organic movement emerged to ensure that the supply chain, from feed to farm to food to fork, is ecologically sustainable. There is a constant battle between price and ethical considerations too. This is partly driven by consumers who increasingly want their food chain to be GM and pesticide-free with organically and ethically reared animals. However, many more want to simply buy their food cheaply.
Animal Feed Manufacturers will need to address both ends of the spectrum; from the organic farmers, who may be smallholders, to the mega-farms that already exist and are increasing in number. Like Nutreco they need a digital strategy to increase both efficiency and competitiveness. To rise to that challenge, they must look to scale up their organisation primarily across five domains.
Improving the sales process
One of the evolving areas for animal feed manufacturers is the sales process. The industry still has many manual practices in place which need automation. As reps return to making visits, modern technology such as a mobile or tablet can capture orders at the sale point. It will improve sales order processing efficiency and bring other benefits. Importantly, information captured in real-time can be validated faster by manufacturers and fed into other systems such as demand planning, manufacturing operations and to help identify supply chain requirements.
Organisations also need to capture information about customers. A CRM (Customer Relationship Management) system can provide sales leaders with data for better forecasts and to enhance customer relationships. It can also help provide new avenues for additional revenue.
Feed processors are already adopting eCommerce to open up new markets and increase customers. For example, tech-savvy younger farmers, smallholders and the larger buyers want to see supplier portals and B2B commerce sites become increasingly available. Buying and implementing technology is very different too and firms need to partner with companies that not only understand their market but can also demonstrate functionality and knowledge specific to it.
Is feed production becoming more complex?
As manufacturers scale their operations, they need to introduce processes and technology to cope with the resultant growth. That means delivering what customers want, when they want it. Farmers want the right balance of energy to make their animals as happy as possible and produce the desired output. Food processors need to create the right mix of carbohydrates, fats, proteins and minerals to maximise food energy conversion.  Charles Noden, CEO, Anthesis notes: "all they (the farmers) want to do is produce kilos of protein as efficiently as they can and in the most humane way possible."
Will personalisation make its way into food processing though? Noden, explained the common phrase: Genotype plus environment equals phenotype, saying "It gets quite scientific, but this is the genetics of the animal plus their environmental factors, which includes welfare, housing and food, that equals the total output."
Taking this to a logical conclusion it may mean that their bill of materials, especially premixes, could become more varied over time. Different farms could demand different feeds to maximise output based on different environmental circumstances. This will bring further complexity into the manufacturing process with production lines having to switch product more frequently. Maximising production then becomes a challenge that requires technological solutions.
Feed processors must meet the needs of farmers. These needs are driven by supermarket demands, that are informed by the consumers.
Labelling could include details of what the feed mix contains and where it is sourced from. The organic movement, and other views on farming, means supplying feed that does not contain GM crops or use of specific pesticides and which is produced sustainably and ethically. To enforce compliance, supermarkets routinely carry out audits requiring farmers to provide documentary proof about their feed sources.
As demand changes and more personalisation is introduced, managing production changes by spreadsheets will start to fail. Scheduling tools such as the Scheduling Workbench, an extension to Infor ERP can meet these ever-changing demands and optimise output.
If, as expected, recipe changes increase in complexity and frequency, then Product Lifecycle Management is a solution that larger firms will need to consider to help successfully manage these changes.
Scaling Production
As companies grow, more sites are added and companies need a complete view of inventory and production facilities. Infor Factory Track can handle logistics, warehouse management, and resource management with time & attendance, which is necessary for any COVID restriction.
Traceability is also critical. As processors expand, spreadsheets will no longer deliver the efficiency required. If a quality incident occurs, processors will also need a tool to help track any ingredient in the supply chain that is the cause of any issue. Tools such as Infor M3 Graphical Lot Tracker can quickly locate sources and then identify any other products the ingredient were used in.
Scaling distribution
Automation can also improve the distribution of finished goods. A modern distribution solution can create efficient journey plans, minimise fuels costs and maximise deliveries.
Another trend is vendor inventory management. Feed processors can instantaneously monitor stock levels and condition of animal feed at customer sites using IoT (Internet of Things) sensors. They can then plan production runs and the next delivery in a timely way to ensure continuity of supply. This can help further reduce manual interactions and expensive broken handoffs between systems and people.
Scaling the Supply Chain
As demand increases, manufacturers also need a far better understanding of their supply chain. Processors need to ensure the continuity of product and their raw materials. This comes with the extra challenge of securing that supply at a specific price point. The industry is at the whim of global pricing and, in the same way farmers want to lock in pricing for the year ahead, so processors will need to predict their cost of materials accurately.
Modern Demand Planning tools, integrated into a core ERP solution, can deliver the efficiencies needed to scale up the organisation. A cloud-based solution can also help to consolidate information from across multiple sites which can help combine procurement needs to obtain the optimal pricing.
Scaling Finance
At the heart of any organisation is the finance team. Today the CFO needs to become a strategic advisor to the business rather than a number cruncher and report producer. It requires the finance system to have visibility across the whole organisation and the insight that helps drive decisions. They need to forecast accurately based on customer demand and opportunities. They also need to advise on specialist areas such as currency hedging depending upon the supply chain's diversity.
As companies grow, organically or through M&A, having a single cloud-based system that the organisation can roll out quickly will deliver benefits continually. The most important element is a single view of the whole organisation, which improves forecasting and predictability.
Scaling the whole business
It is easy to consider each business function in isolation and provide technology to support them. However, as the business scales, inefficiencies with such solutions grow. A single platform solution is required. This needs to combine CRM, ERP alongside the critical demand planning, inventory and warehouse management and supply chain management.
Such a solution can deliver uniformity of processes and data to enable the feed processor to rapidly scale. The advantage, in M&A activity, is that they can quickly replace existing systems when ready with a proven standardised template. Anthesis has developed such a template after working with Infor at M3 Installations in feed processors across Western Europe.
Infor M3 is already in use at several feed processors including Biomar, Lely, Mowi, and  Nutreco. Anthesis has also further enhanced M3 with specific functionality for Animal Feed Manufacturers that are looking to scale up. This is coupled with the industry and technical expertise that Anthesis can deliver on a digital strategy, replacing point solutions to deliver operational scalability and excellence that will help a company grow.
---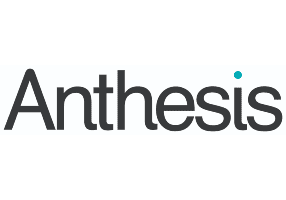 Anthesis is an Infor and IFS Channel and Services Partner – reselling IFS and Infor M3 (Movex) software – we provide vital world-class ERP expertise to organisations of all sizes and sectors across Europe. From design and implementation through to the support and maintenance the Anthesis team of industry experts deliver highly responsive, cost-effective and flexible ERP consulting solutions. Through alignment with a network of trusted and respected professionals with skillsets spanning the IFS and M3 product suite, Anthesis has quickly become the UK's recommended partner of choice for many companies.