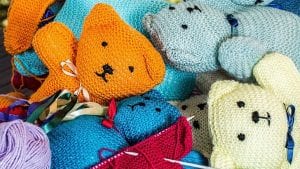 Crafter's Companion is a UK success story. Founded in 2005 by Sara Davies MBE it has grown from a university bedroom to a company with a presence in the UK and US and customers across Europe and beyond. Initially offering custom-sized envelopes for hand made cards it now offers 25,000 SKUs across 100 brands and sells to over 30 countries. While it started online it also now has retail stores in Chesterfield and Evesham and sells through retail outlets such as The Range, TK Maxx and Hobby Craft, and TV shopping channels QVC and HSN. Last year it also launched Crafter's TV, its own channel.
With the pandemic impacting peoples lives, many have turned to crafting to fill the hours now available. To address this growing need, Davies continues to expand her organisation. Recently she invested in a production facility in the North East with two studios and a green room, in addition to pre and post-production rooms. The intent, to host Crafter's TV, an initiative launched last year that has seen audiences from across anglophone countries and in Europe.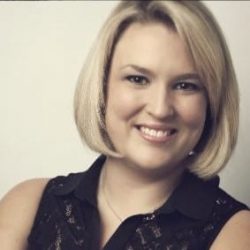 In 2019 the company had a turnover of £31.81 million, up from £24 million in 2018. During 2020 it believes it will break even more records with another 20% growth in revenue. Considering it will have seen a sharp fall in revenue from retail outlets, this is a substantial increase.
Success brings challenges
As with any fast-growing and diverse organisation, its internal systems were originally suitable for the small startup it once was. It had a mix of solutions including  QuickBooks and Sage 50 and it added Brightpearl to manage its warehouse operations.
Enterprise Times asked Max Lyne, head of IT, Crafter's Companion why it had both QuickBooks and Sage applications? Lyne replied: "We ran UK company on Sage 50 and the US business on QuickBooks."
As a fast-moving company, it needed to change its internal systems to deliver a unified view of its operations. Lyne commented: "Because we'd hit the limits of those systems, and the fact they were patched together, getting information wasn't easy. There was a lot of duplication of tasks and trying to recognise data from one system in another. Information wasn't readily available and reporting capabilities weren't really there, which obviously causes problems as a growing business operating across multiple channels, experiencing high demand, and with big plans for the future".
It considered upgrading its Sage solution. It is unclear whether it looked at the recently launched (in the UK) Sage Intacct or Sage X3. As a North East company, loyalty to Sage would have run deep. However, it decided to deploy Oracle NetSuite, which would enable it to grow without limits. NetSuite could support a global operation, not just in the US but across virtually every country in the world should Crafter's Companion opt to open local operations.
Solving the challenge with NetSuite
The deployment was carried out by NetSuite Professional Services using NetSuite SuiteSuccess for Wholesale Distributors. This implementation accelerator has prebuilt processes and reports to implement the solution faster and deliver a faster return on investment. NetSuite Professional Services completed the deployment within 90 days. They carried out the project virtually from August to mid-October 2020.
Once deployed, it delivered a single and unified view of inventory across the whole organisation. The system provides localisation for all of the countries it operates in now and is likely to operate in the future.
The implementation also saw NetSuite integrated with Magento, the Crafter's Companion eCommerce platform. Sales generated by the eCommerce flow through to NetSuite where details are captured. Distribution is enhanced with prebuilt integrations to the couriers that Crafter's Companion uses. In the US the company uses UPS, FedEx and USPS, and in the UK, DG International. With a single solution, the company can better manage inventory and procurement. On top of NetSuite, the analytics will enable the company to better plans its operations. With a single combined solution, there are also efficiency advantages.
Lynn added: "Information is more streamlined and readily available. As an organisation, our efficiency has improved by 30 per cent as we are no longer duplicating tasks across disconnected systems. The impact on our ability to report and analyse what is happening across the business has been huge. NetSuite is already achieving everything we hoped it would, and we now have a system that will help us reach the next level in our growth journey."
Crafter's Companion can also carry out its period-end process faster, with all accounting on a single solution consolidation is also much easier.
Enterprise Times: What does this mean
With a unified solution in place, Crafter's Companion can look forward to another year of growth in 2021. It will do so without the concern that it is creating an administrative headache with multiple solutions. As the company grows, it should not require additional resources for manual handoffs between solutions. It now has a far more automated and efficient system than the one it started 2020 with.
It is also looking forward to leveraging the solution to embrace new opportunities. It's direct to consumer business targets growth through its website, enhanced by Crafter's TV no doubt. With the unified warehousing system and accounting in place, it can now continue to grow with NetSuite the beating heart to power the organisation forward into new markets. NetSuite will allow it to open new operations quickly without the need for local solutions that need integration and further complicate consolidation. Lynn will also look to enhance the CRM solution with Crafter's Companion to enhance the operation further.