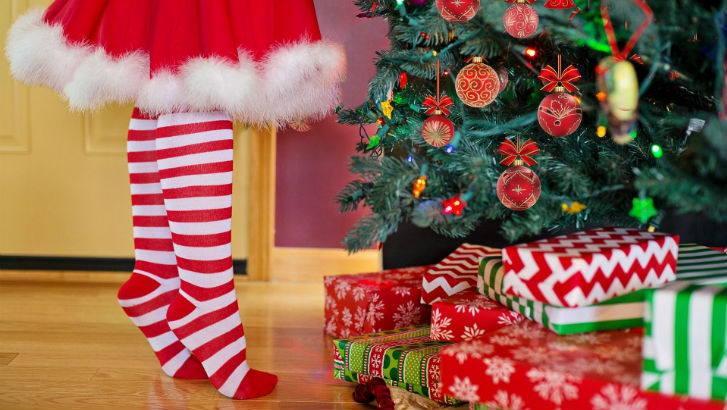 If the week before Christmas provided little news, this last week saw even fewer significant announcements at all. 2020 was dominated by the pandemic. 2021 offers a promise of a partial, if not a complete return to business as usual. Things have changed though, and there will be some industries that will see upheaval. One of the biggest questions is the change in office space use, as organisations see the cost advantages of remote working.
With the vaccine rolling out across the world, conventions and face to face business meetings may return at some point. With many international borders still closed, it will be interesting to see what new international travel requirements are.
Pick of the Week
Cetec revealed an innovative solution by its customer, ConexSmart. ConexSmart is an aerospace & defence and cable & wire harness manufacturer based in Florida. It created a mobile support vehicle that offers on-site assistance for customers without referring back to their manufacturing plant to react to customer need. Dubbed RAMONA, or the Responsive And Mobile On-Site Assistance, it includes computers with direct access to the mobile and web-enabled CETEC ERP solution.
ConexSmart Chief Production Manager, Shawn Hitner commented: "It is common for our customers to submit ECO's which can add time and cost. By having a way for our team to be on-site at the customer facility, we are removing those factors and can respond immediately to their needs in a situation where being on time is critical to the end-user."
Business
Agiloft took a look back at 2020 with a timeline of key events in the year. They included:
January 15th: Agiloft achieves SOC 2 Type 2 certification.
February 25th: Agiloft announces AI engine for advanced contract automation on no-code platform.
August 17th: Agiloft announces $45 million growth equity investment and new CEO, Eric Laughlin.
September 2nd: Agiloft appoints Kevin Niblock Chief Revenue Officer to lead sales expansion.
November 11th: Agiloft announces advances in AI engine, usability, and integrations to accelerate enterprise contract transformation.
December 8th: Agiloft launches revamped Partner Program to accelerate growth and customer success.
Enterprise Times also spoke to the new Agiloft CEO, Eric Laughlin, in December.
Customer
Nintex revealed how the Flight Centre Travel Group successfully leveraged K2 Cloud to improve its operational efficiencies and digitally transform its customer experience. Shaun Clear, Global Head of Operations for FCM Travel Solutions (a Flight Centre brand) commented: "We wanted to improve process efficiency across the organisation. We needed a consistent, streamlined way of accurately capturing all information in a shareable way in order to create greater standardisation and transparency. K2 Cloud has given us the ability to quickly and swiftly address a number of operational issues helping us focus on the most important piece of our business and the reason we exist: our travel customers."
Product
monday.com unveiled the last product update of 2020 with three minor enhancements to the product. The workspaces button now returns the user to the last dashboard/ board/ workspace visited. It is nor possible to clear out boards by deleting custom automation recipe templates. Finally, when duplicating a group, the dependencies do not refer back to the original group. They are now based on the components of the new group.
Research
Vena published more findings from its 2020 Industry Benchmark Report about the changing workplace. 92.5% of respondents believe that the virtual workplace is here to stay. To enable this, Vena highlighted the challenge of cross-functional collaboration. It revealed how an integrated planning solution can help organisations with this.