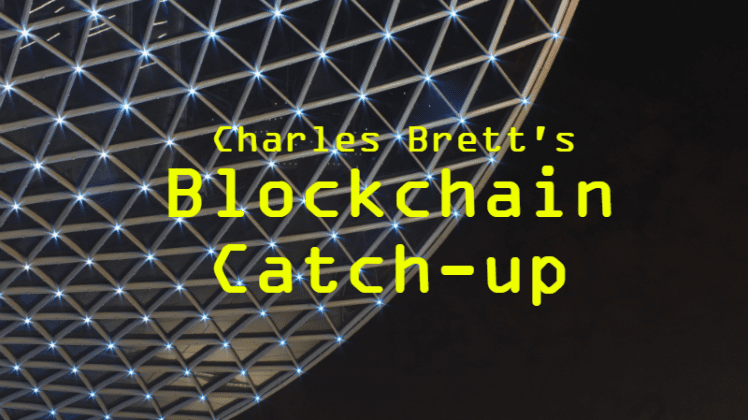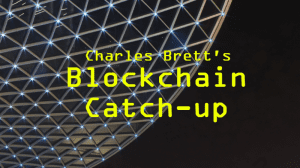 This is a Charles Brett's start-of-the-week Enterprise Times 'blockchain catch-up' for Week 51. It is the last one covering 2020. Necessarily it is idiosyncratic and selective.
It is not intended to be comprehensive but does seek to highlight 'Quick Takes' on specific developments as well interesting pieces to read, a listing of some (not all) announcements/press releases and pointers to upcoming events.
Quick Takes – Charles Brett's Blockchain Catch-up Week 51
Blockchain isn't a single innovation, but a large umbrella
"Blockchain technology looks like a revolution in project management. But in reality, there is nothing new about blockchain; it is just a new way to manage data, tackling one of the greatest challenges in fintech and financial services. The technology is simple, but the way to think about the solution is different. A blockchain solution is not only a technical upgrade. It's also a cultural change for systems administration, technical teams, project management, project direction, business development and sales."
Quick Take: this is a brief, but no less useful summary from a blockchain architect. The final point: "Blockchain was created to be used in an untrusted and private environment, and that is maybe the greater difference with other technologies. Using blockchain makes sense if you want to sell a product with a client in another part of the world. If you do not trust this person, how can you be sure that the exchange will be safe?"
2020 in Review : major regulatory developments in cryptocurrency globally
"This year has been a busy one for regulations in the cryptocurrencies. Both at a supra-national level, with the FATF, as well as at the national level, many countries have actively issued new rulemaking or undertaken significant enforcement or monitoring activity. AML/KYC was a pre-dominant theme of regulatory activity this year, though some significant new frameworks were issued as well. Here is our round-up of a few key regulatory developments in 2020 enforced by countries across the globe."
Quick Take: a useful summary – and the charts are even better.
7 pieces to read – Charles Brett's Blockchain Catch-up Week 51
Selected announcements/press releases – Charles Brett's Blockchain Catch-up Week 51
Selected upcoming events
Crypto Finance Conference Returns to St. Moritz in January 2021
Geneva Blockchain Congress, 25 January, 2021
European Blockchain Convention (EBC Barcelona), 25-26 January, 2021
World Crypto-Bitcoin, Blockchain and Cyber-security (BCB), 04-05 March, 2021
International Conference on Big Data and Blockchain (BDAB), 20-21 March, 2021
Blockchance Europe 2021 (July 7th-9th, 2021).