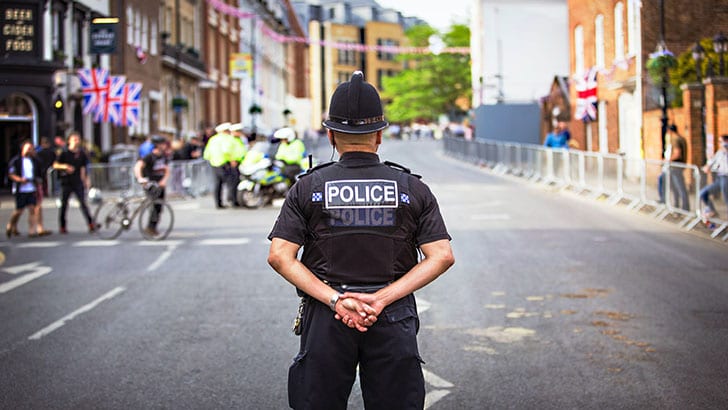 47% of UK police forces currently use a hybrid-cloud model to access and store data. The details emerged from a survey of UK police forces carried out by Citrix. Of the 48 police forces who were asked six questions through a Freedom of Information (FoI) request, just 34 chose to respond. Those who did respond gave some interesting responses.
Matt Smith, Director, UKI Public Sector, Citrix said: "These new findings highlight that cloud deployments are clearly a key enabler for improved service delivery – due to solutions typically being cost effective, scalable, secure and flexible – with the majority of police forces prioritising further investment in cloud infrastructure and technologies over the next twelve months.
"Alongside pressure to do more with less, police forces have been tasked with protecting citizens amidst depleted resources following the global health crisis. The reality is police work still requires an immense amount of human time – from preventative to investigative work. Amidst such budget challenges, it's critical that police officers are able to work in the most efficient way possible, and forces have identified the cloud is a clear enabler in this process."
Police spending on technology varies widely
Police forces were asked about the amount they spent on outsourcing IT, services and devices for third-parties. That last part was not spelt out in the details but is likely to refer to the technology provided to witnesses or those under police protection.
Importantly, the details do not reveal the names of any police forces, so it is not possible to see who is, and who isn't investing in technology. For example, the majority of forces declined to provide any figures at all for their spending. Eleven did provide details of their spend in 2019, and the amount spent by forces ranged from £5,000 to £84 million. This wide difference in spending cannot be explained solely by the size of the force or the crime it is facing.
For some forces, spending in 2019 was lower than in some previous years. For example, the force who spent £84 million is down from £99 million in 2016. Similarly, another force saw its spend drop from £8 million to just under £7 million.
So what is the money being spent on?
The answer is the cloud. Like any enterprise, police forces are looking at the benefits that the cloud offers. It means lower costs for infrastructure, along with easier access to data and applications for officers working remotely. So what does that mean to those police forces who responded?
At the moment, data is spread across multiple locations. 25 forces still hold data on-premises, 4 in the public cloud, 5 in a private cloud and 16 in a hybrid cloud. 17 forces with on-premises computing are in the process of moving their data to some form of cloud model. 8 expect to do this in the next 12 months. However, 9 have no plans for this at all. Sadly, the lack of qualitative research in this survey means we don't know why the 9 are not planning to move.
Looking a little deeper at exactly what is in the cloud and what the benefits are is also interesting. 2 have nothing in the cloud at all. The majority (19) have up to 25% of their data and applications in the cloud. A further 3 are approaching 50%, but only 1 has up to 75%. Of course, the lack of detail means we don't know what the split is between apps and data.
But is this improving policing?
Police carry a lot of technology in their vehicles and on their person. The more information they have access to when policing or investigating the more chance of solving crime. 32 police forces say that offices have access to both data files and applications when working remotely. Surprisingly only one said no, and one didn't know.
Where it gets strange is that these latter two forces are not the same those who have no plans to invest in cloud technologies in the next year. One of these is a force that said it is in the process of outsourcing or downsizing its physical IT infrastructure. The other is a force that said it had no plans to downsize what it had.
Enterprise Times: What does this mean
The overall message here is that police forces are continuing to expand their use of technology and are moving with the times. However, there is much missing from this survey that needs a closer look. For example, last year, the Institute for Government (IfG) looked at outsourcing by police forces. It found "UK police forces have collectively spent an average of £21 million on outsourcing IT over the past five years."
The responses to this FoI request is very different. The average is just £17.135 million. That means either police forces under-reported in this survey or those who didn't respond, spent significantly more than most forces.
The difference between the top spending and bottom spending forces is significant £84 million compared to £5,000. Either some forces didn't take this seriously, or the cash crunch that many talk about is eating into technology budgets. If that is the case, it poses more serious questions.
Police forces rely on data to track crime. They are also increasingly sharing data to track county lines, murders, terrorism and other crimes. If the investment in technology drops, will officers continue to have access to data when working remotely or on the beat? How will they effectively share data with other forces?